Foundation Crack Repair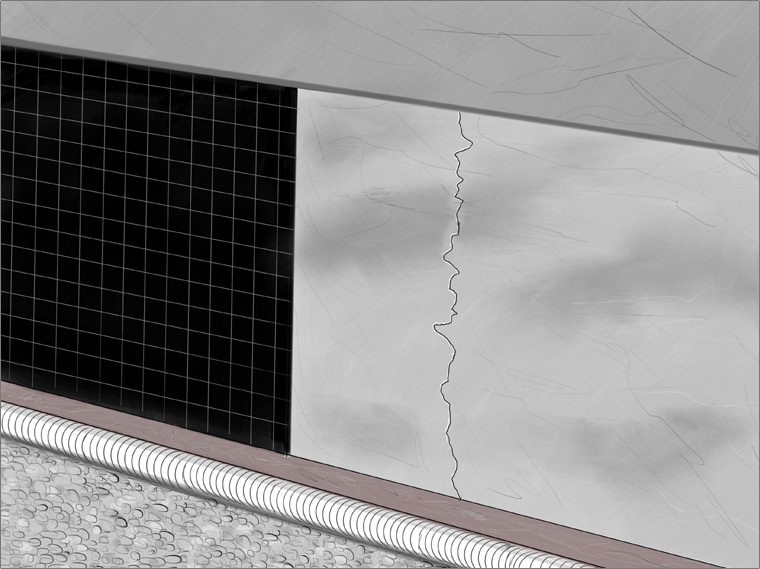 "Our life is frittered away by detail. Simplify, simplify!" – Henry David Thoreau
INTRODUCTION
Over time concrete structures tend to settle, move and essentially fracture or crack. This is true all across much of the northern hemisphere. Concrete is a very sturdy building material (thanks to the Romans) but it offers very little flexibility in the wake of settlement, shifting and natural concrete porousness. Solid concrete slabs, walls and pads tend to crack over time. 85% of homes built in Canada simply do not have any form of waterproofing membranes applied to their foundation walls which makes them susceptible to cracking at one time or another. A functioning weeping tile system alone will not protect your basement or its concrete walls from water penetration. Only a rubberized membrane, coupled with a complete weeping tile envelope can fully seal below grade concrete foundation walls.
OUR SOLUTION
With the age of information in full swing coupled with a "golden age" of technology, we often find ourselves a little lost when trying to separate information from knowledge. It would seem that every big-box store, company and/or contractor has their "own" way of repairing below-grade concrete structures. The first rule of poured concrete crack repair, is that the repair must be completed from the exterior of the foundation wall itself. Some of these exotic and counter intuitive methods include crack injections, custom proprietary interior "trough systems", foam gravel beds, and the like. The issues and remedies can actually become too cloudy with these levels of information saturation. Essentially, the first rule of concrete crack repair (relating to a poured concrete foundation wall) is that the repair must be completed from the exterior of the foundation wall itself. Interior methods essentially still allow water penetration into the crack and over time interior coatings, injection or interior membranes will very quickly break down and fail. We refer to this as "water management". Imagine the analogy of attempting to repair the hull of a ship from the inside of the hull. While in the moment, this style of repair may get you to your next port, over time the water inevitably penetrates the void and quickly erodes the "patch". The same analogy rings true for waterproofing residential poured concrete structures.
SOLVE THE ISSUE AT THE SOURCE: FROM THE EXTERIOR
The exterior of the foundation wall is normally where cracks originate. These areas must be exposed carefully and properly to assess and fully repair the damage at its source! Below-grade utilities like gas lines, hydro services and telephone/data lines must be located and clearly marked before hand-excavation can begin. Obstacles such as air conditioning units, interlocking stone, patio stone, decking, asphalt or concrete walkways must be removed to access the intended repair areas. Once we arrive at the footing, inspection of the existing weeping tile system takes place. If damaged – replacement is our first priority. The exposed foundation wall is then cleaned with a wirebrush and all cracks, voids and tie-rod holes are grinded out and immediately repaired with expansive hydraulic cement. Once cured, the entire foundation wall from footing to grade is primed. This specialized primer allows the rubberized membrane to achieve positive adhesion to the concrete foundation wall itself. Once this primer is dry, the first layer of our rubberized membrane is applied by hand followed by a layer of fiberglass mesh. This fiberglass mesh gives our rubberized membrane flexibility and movement over time; moving with the structure as appose to against it; crucial. Another layer of rubberized membrane is applied onto the fiberglass mesh followed by a final layer of thick plastic. Lastly, a layer of Platon drainage board is installed. Drainage board allows for decreased levels of hydrostatic pressure against the foundation walls enabling large volumes of water to vertically drain to the weeping tile system below.
As the backfilling process begins, the native soil is power tamped every 6″-12″ inches. This ensures:
That drainage is consistent.
The rubberized membrane and waterproofing system is locked into place.
Restoration of the original grade within the repaired areas.
Little to no settlement after completion.
TERMINATION STRAP
After a full manual backfill and powertamp, a termination strip is attached to the top of the Platon drainage board. Rookies will put the termination strip on before they backfill; but this is not recommended. Below grade movement, due to our changing weather conditions here in the GTA, can cause a separation between the drainage board and the termination strip. This separation causes double trouble as noted below:
A perfect environment for driving rainwater to get behind patch.
Can create an unsightly finish to the exterior above grade areas.
After completion, everything within the repaired area is washed and swept. Tarps are rolled up and reused and the site is restored to the status it was prior to our repair process. Hand excavation is key in this regard. It is very low impact and allows for a near perfect restoration to pre-repair conditions. Excavation using large, heavy machinery makes this cleanup factor a near impossibility.
THE TRUSTED SOURCE
By doing things right, following the process above to the letter and using the most robust materials possible, we know the repair will last; our 42 year longevity proves that! Our crews take pride in their work and have been with us for decades!
We're old school, and it works.
6 Step Repair Process:
FREQUENTLY ASKED QUESTIONS:
Our Awards
A warranty is only as meaningful as the company that issues it. We don't simply issue a document, we issue a true guarantee.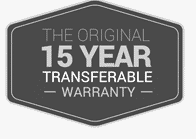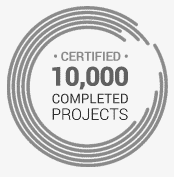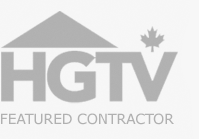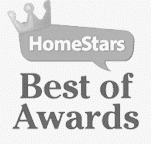 RELATED BLOGS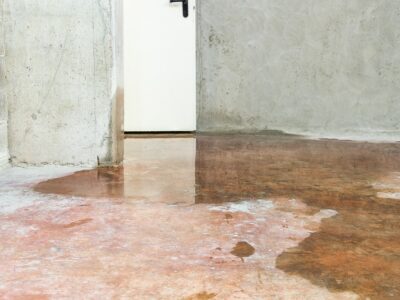 Home repairs can be costly, especially regarding waterproofing and foundational repair. With a rise in DIY TikToks and Youtube videos about these subjects, doing it
read more