French Drains and Drywells
"Quality is doing things right when no one is looking." – Henry Ford
INTRODUCTION
A dry well is essentially a porous underground "well" that aids in the disbursement of captured roof water, surface runoff and sump box discharge lines. These "wells" are usually dug at a safe distance away from your home and allow water to slowly percolate back into the ground, naturally. Dry wells are typically a 4ft x 3ft pit, comprised of clear gravel wrapped in filter cloth (and before the invention of filtercloth, newspaper was commonly used to prevent clogging). These drywells offer the benefit of being a completely isolated drainage system. Gravity is the main driver of successful french drain and drywell installations, and their simplicity and reliability throughout the years has earned them the top spot in nearly all above-grade draining techniques over the last century. They are also an excellent option for sump-pump discharge lines that don't freeze during the winter months.
WHAT ARE FRENCH DRAINS?
The term "French Drain" comes from an American farmer named Henry French, who wrote the book on surface drainage in the mid 1800's. A french drain is (in essence) a very old, yet extremely reliable, farming technique. Zero-pitch pits are long narrow pits with next to no pitch in either direction. These pits were dug approximately 3ft deep into the ground, and lined with handmade clay drainage tile. By design, french drains (by design) have the ability to naturally redirect ground or surface water to other locations, and strictly by the force of gravity. In the past, clay tiles we're used, but in this age, we utilize the more robust "weeping tile" coil. This coil is installed into the long, narrow 3 ft deep trench and isolated at both sides with filtercloth. Once the pitch of weeping tile is adequate, ¾" gravel is then installed onto the weeping tile coil, and 4″ of topsoil is installed. Proper french drain and drywell installations should (when vegetation grows back post-excavation) have a zero-visibility factor above grade. These systems operate underground, are gravity fed and are near permanent drainage fixtures.
DRAINING WATER AWAY FROM YOUR HOME, NATURALLY
An ancient technology gets an update! A dry well filled with stone and wrapped in filtercloth will resist collapse due to the strength imparted by the gravel, yet it's capacity is limited by the same stone that gives it strength. A more advanced dry well will have a larger interior storage volume that incorporates coils of weeping tile in combination with gravel. We've been using this 'hybrid' style of dry well for decades, and with great success. An even more advanced form of dry well incorporates the use of reinforced concrete with perforated walls and bottom plate. These are typically used in conjunction with commercial applications (parking lots, storm drains, flatroofs, etc). These commercial style drywells are generally buried below parking lots (and yes, a proper drywell installation can and will ensure near zero soil erosion!)
LOCATION, LOCATION, LOCATION
One of the first things we want to consider is whether a dry well will work in the chosen location. The proper method to check whether a drywell will work to drain storm water runoff is a percolation test. To begin the test, we dig a 4ft deep hole in the location you deem most realistic. Essentially, if the hole fills in with groundwater, then the groundwater table is too high for a dry well to be used in that location (because it won't drain). If no groundwater fills the pit, then we pour approximately 5 gallons of water into the hole. If the water level drops at 3 minutes/per inch (or faster), it is a satisfactory location for drywell characteristics. If the water drains very slowly (or the pit remains full of water for a long time with no perceptible drop in level) the drywell will not operate properly in that location. General rule of thumb, the flat bottom base of the dry well needs to be at least 2 feet above the seasonal high groundwater level.
MODULAR DESIGNS
A more modern innovation in storm water management is the use of polypropylene materials to create the dry well structure. Besides the fact that some of these new structures boast a 95% void service ratio (they're void of gravel), they generally hold more water. They're relatively straight-forward to install, and are engineered to 'click' together (just like building with Lego). The following are the components of a low capacity, medium capacity, and high-capacity drywell system:
Low Capacity – A low capacity system will capture only minor amounts of roof runoff. This system connects directly to your downspouts (below grade), and is comprised of a series of plastic PVC elbows and joints connected to a solid pipe (running away from the foundation walls). The endpoint either drains away to the surface through the end of the pipe or is terminated at a pop up emitter, which is an overflow release mechanism that activates by water pressure. If you live in areas of high rainfall, have soils high in clay or silt content, or are trying to drain a large roof, it's recommended you install a medium to high capacity system.
Medium Capacity – A medium capacity system can hold off moderate intensity storm runoff. It captures both roof and surface runoff and is a safer bet for areas that experience high rainfall or surface runoff from melting snows. The system is connected to the downspouts and is comprised of a catch basin with a grate on top to capture surface water from low areas. This is then connected through PVC piping to the polypropylene dry well. The dry well temporarily holds the water and helps to disperse the water slowly into the ground (percolation). As a backup, connecting pipe is added that terminates either at an open line or at a pop-up emitter.
High Capacity – High capacity systems are larger in dimension, and allow for more inlet drains to connect. Generally, dry this system is the same as above with the addition of a French drain which allows more water to disperse into the existing soil. The systems larger capacity can hold high intensity storm runoff.
DOING IT RIGHT
By doing things right, following the process above to the letter and using the most robust materials possible, we know the repair will last; our 42-year longevity proves that! Our crews take pride in their work and have been with us for decades!
6 Step Repair Process:
FREQUENTLY ASKED QUESTIONS:
Our Awards
A warranty is only as meaningful as the company that issues it. We don't simply issue a document, we issue a true guarantee.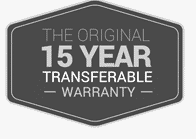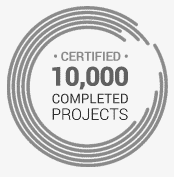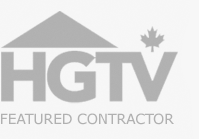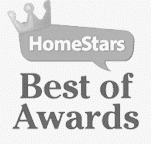 RELATED BLOGS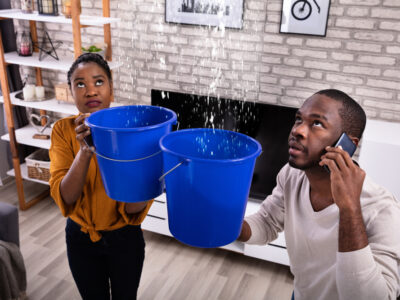 Waterproofing your house is the most important step you can take to protect your structure from water damage and eventual collapse. However, waterproofing is not
read more