Eavestrough Maintenance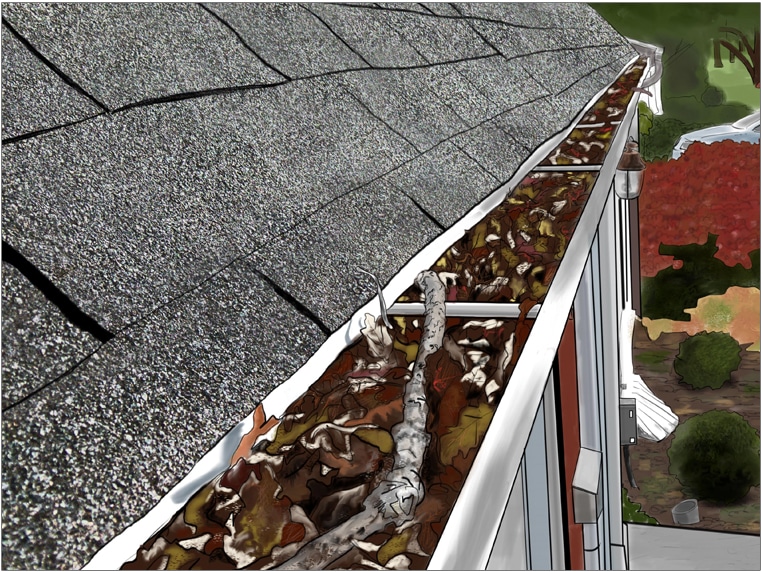 "Success is a journey, not a destination. The doing is often more important than the outcome." – Arthur Ashe
INTRODUCTION
Spend a little time above, save a lot of money below! Of all the household chores that virtually everyone ignores, cleaning out your eavestroughs at least twice yearly is at the tops of the list. We get it. It's wet, mucky, and awkward work. Not to mention, the Cirque Du Soleil acrobatics that come with balancing on a ladder. But whether you do it yourself or hire a handyman to do it for you, it's a vitally important part of home maintenance. The majority of the foundation problems that we see are caused by poor drainage and faulty or clogged eavestroughs and downspouts. Not getting water away from your foundation is the primary cause of shifting/cracking in basement walls due to water creating hydrostatic pressure against walls. This is amplified in the winter when that water freezes and expands against walls. Spending a couple of hours a year keeping your eavestroughs and downspouts clear can save you thousands of dollars in foundation repair costs.
EAVESTROUGHS – BIGGER IS BETTER
Too often we see homes where the eavestroughs are too small in relation to the size of the roof or the steepness. In a heavy down pour this causes rain to waterfall off the roof and bypass the eavestroughs and drainpipes altogether. Not only does this cause erosion around your home, it splashes back against the walls of the house and can result in water getting in at the sill plate where the brick meets the top of the foundation.
If the home is parged above grade level this can cause the parging to fall apart very quickly in colder temperatures when it absorbs the water and then freezes. This is called spalling and it can cause significant damage to the concrete underneath as well. We recently repaired a home where the damage extended 6" deep into the walls, leaving only 2" of solid concrete left before the wall would have collapsed entirely.
Larger eavestroughs can move a much larger amount of rainwater. Upgrading to a 6" eavestrough from a 5" will result in moving 40% more water when coupled with a 3" x 4" downspout as opposed to a 2" x 3" downspout. Eavestrough covers are a good idea to keep debris out but be wary of covers that block excessive rainfall and cause rainfall to cascade over. In our experience, screens are best as opposed to hard covers with slits or holes in them. Some gutter guard systems are expensive, and in some cases, the cost of the gutter guard system can cost more than several years' worth of professional gutter cleaning. Therefore, depending on your situation and how many trees are around your home, it may make more sense to pay a professional to clean your gutters annually instead of paying for a gutter guard system.
DOWNSPOUTS – DO YOU HAVE ENOUGH?
As with gutters, a downspout's capacity must match or exceed the expected runoff. By adding extra downspouts you increase the runoff capacity of the gutter. Adding a 2 by 3 rectangular downspout, for instance, boosts your gutter's capacity by 600 square feet of drainage area.
Just as important as the number of downspouts and the size of the gutters is where you direct the water. It is imperative that you do not connect your downspouts to your weeping tile system. This allows all the debris (leaves, seed pods, granules from shingles) from your roof to clog up your home's vital drainage system. In some instances we have seen this completely shut down a home's weepers.
We recently had a client who not only had her downspouts into her weepers, she also ran the backwash from her pool into them as well. When they finally clogged completely and she backwashed her pool she flooded the entire basement. We told her she was turning her home into a boat every time she emptied her pool.
Getting the water as far away from your home as possible should be your goal. Extensions on downspouts can be unsightly and awkward but can sometimes be buried and run further out (always use solid pipe and not weeping tile as it will only drain through the perforations). We've built arbors over walkways for clients in order to get the water away from the house while leaving the walkway clear of the tripping hazard of having a pipe across it. Whatever works to keep your house high and dry.
As a final thought, always consider grading around your home when you are directing the water away. Too often we see downspouts leading to an uphill grade that has everything pooling against the home. If you need to have a downspout relocated in order to get the water away it will be worth it when it saves you thousands of dollars later.
DOING IT RIGHT
By doing things right, following the process above to the letter and using the most robust materials possible, we know the repair will last; our 42-year longevity proves that! Our crews take pride in their work and have been with us for decades!
We're old school, and it works.
Our Awards
A warranty is only as meaningful as the company that issues it. We don't simply issue a document, we issue a true guarantee.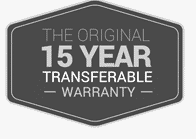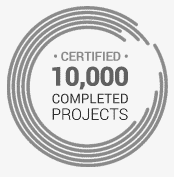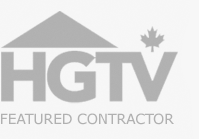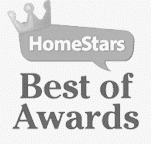 RELATED BLOGS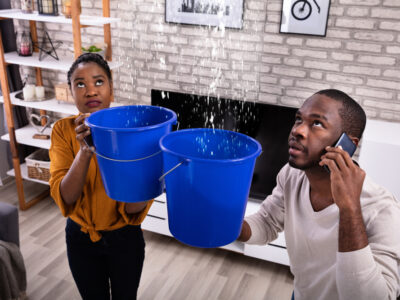 Waterproofing your house is the most important step you can take to protect your structure from water damage and eventual collapse. However, waterproofing is not
read more