Toronto's structural clarity in a sea of confusion.
Everything You Need To Know About Weeping Tiles
July 15, 2020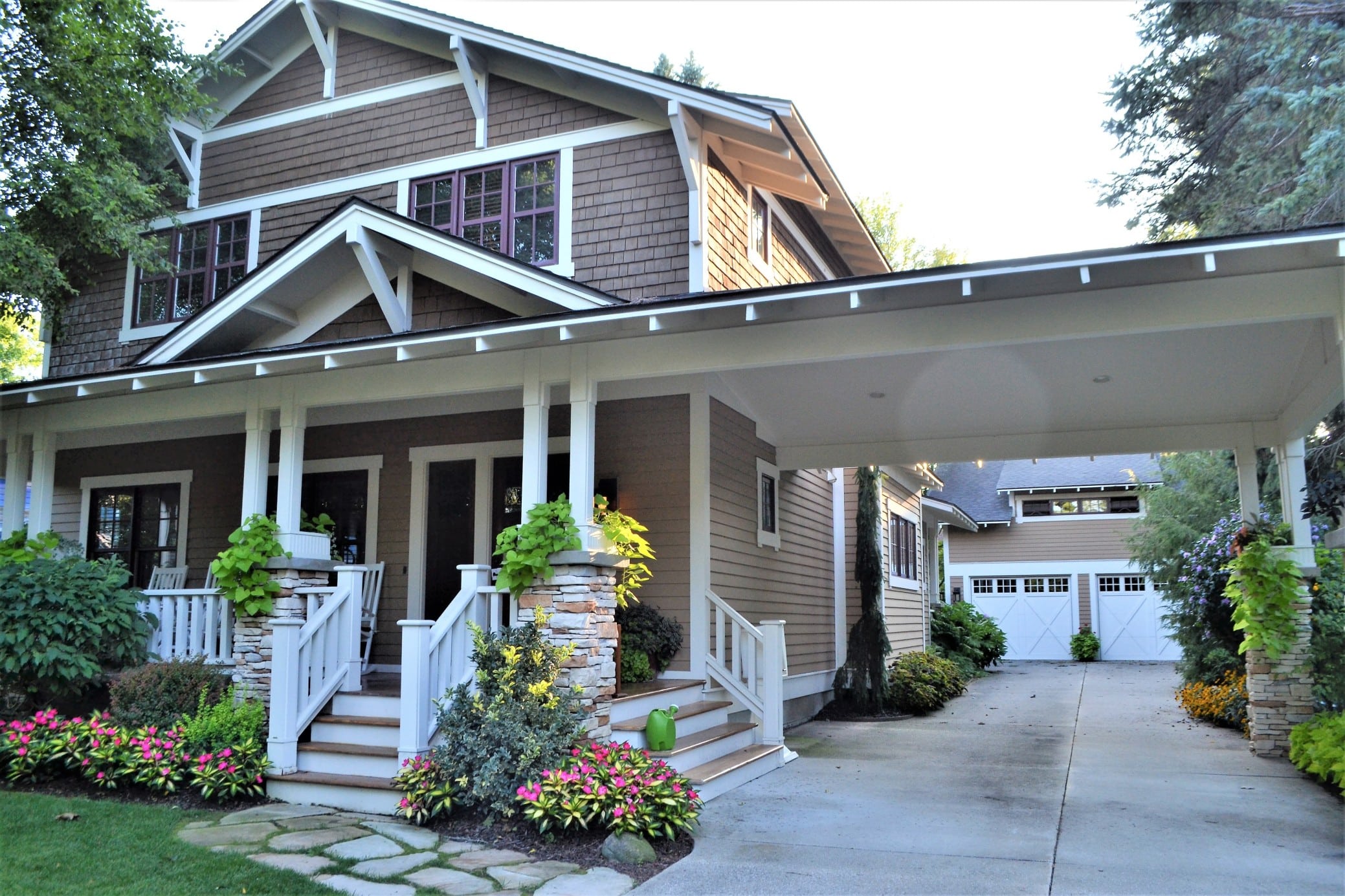 Owning a home comes with many new responsibilities. From mortgage payments to renovations, property tax to plumbing, there are many things that you must become familiar with in order to keep your home happy and healthy. Many homeowners often ask us what a weeping tile system is, what it does, and if they need to have one. That's why we decided to dedicate a blog to everything you need to know about weeping tile systems!
What is A Weeping Tile?
Weeping tiles are the silent and hidden heroes of all dry, functioning foundations. Weeping tiles, sometimes referred to as "drainage tile" or "drain tiles," are a system of porous pipes. These plastic porous pipes are located underground, around the foundation of your home, and work to drain water away. Without properly functioning weeping tiles, the hydrostatic pressure in the ground around your home can build and lead to serious flooding in your basement. 
Why Do I Need A Weeping Tile?
Weeping tiles work by removing excess water. Without a weeping tile, your home could quickly fill with water. Most homes only require them to be installed around the foundation of the home, but this system also works very well for waterlogged soil. In fact, many farmers install weeping tile systems in their fields to keep their crops from drowning.
Where Does the Water Go?
Once the water enters the weeping tile from the ground, it either transitions to the city's storm drains or to your home's sump pit. If the water is being collected by your sump pit, it will then be removed far away from your foundation by your sump pump. It is important to be mindful of if your sump pump is functioning properly, and that the water is being disposed of somewhere that does not harm your property, or that of your neighbors. 
Where Is My Weeping Tile?
Weeping Tiles are placed underground around the foundation of your home. They are located at the floor level of your basement.
Exterior Vs Interior Weeping Tiles
Many people ask us what the difference between interior and exterior weeping tiles is. Although both are designed to eliminate the build-up of hydrostatic pressure, they are located in two very different places. 
Exterior Weeping Tiles
An exterior weeping tile system is installed along the outside of your foundation wall. It is buried underneath the soil and helps prevent moisture from penetrating your foundation.
Interior Weeping Tiles
Interior weeping tiles are installed inside the basement. This system runs along the floor at the lowest points of the basement. It helps manage water that has already passed through your foundation walls.
How Are Weeping Tiles Installed?
Weeping tiles are installed differently depending on their use.
Installing Exterior Weeping Tiles
Exterior weeping tiles are installed by digging a trench along the outside perimeter of your home's foundation. The team will then configure and fit the perforated weeping tile pipes into the soil. The team then covers the pipes with filter cloths and larger rocks to help keep small rocks and soil from entering through the perforations and causing backups and clogs.
Installing Interior Weeping Tiles
Interior weeping tile systems are installed by digging a trench along the perimeter of the basement floor and installing a drainage membrane. This membrane will help channel water underneath the basement slab and into the weeping tile.
 The water that enters the weeping tile, regardless of whether it is an interior or exterior weeping tile, will be carried away from the home by gravity to either a sump pump or your city's storm drains.
My Basement Is Leaking: Is It My Weeping Tiles?
Many people are quick to blame leaks in their foundation on a malfunctioning weeping tile. This is not always the cause. Replacing your weeping tile system is intrusive and can be costly. If you notice a leak in your home, contact the experts at GJ MacRae. Our experts will be able to assess the situation and let you know what the cause of your leak is and what you need to do to fix it!
Why Choose GJ MacRae
There are many reasons to choose GJ MacRae for your foundation repair needs, one of which is history. GJ MacRae has a long history of helping homeowners keep their basements dry and their foundations healthy.
A Seed is Planted
From 1970 to 1975, GJ MacRae began specializing in below-grade concrete waterproofing. This process was originally conceptualized from flat-roof industrial applications. From our experience, our techniques and methods grew out of an understanding of structures. 
Specialization
Between the years 1975 and 1985, GJ MacRae owners John and Noreen MacRae welcomed three children into the world. Although times were not always easy, their business began to gain traction and they began servicing several clients.
The Next Generation
From 1985 to 1995 the MacRae children became involved in the family business on weekends. Their duties included helping their father, John, clean up job sites and study the trade. One of the children, Gavin, began to show a keen interest in masonry.
A New Century
Between the years 1995 and 2000, GJ MacRae made the transition into a full-service foundation repair company. The company begins specializing in basement waterproofing, structural repairs, and underpinning. The MacRae children began working on crews during the summer and their interest in the family business began to grow.
The Transition
Over the next 5 years, between 2000 and 2005, GJ MacRae began to take on more specialized projects. The team's expertise and experience began to grow. Platon drainage board replaced tintest and weeping tile details changed within the OBC. John transitioned into the sales portion of the company and Gavin started his own crew. 
Four Decades Later
Even though 40 years have passed since the initial seeds of GJ MacRae were planted, the mighty oak tree continues to grow. As of today, GJ MacRae leads the industry in all phases of below-grade waterproofing, structural foundation repairs, underpinning, and heritage foundation repairs.
If you notice an issue with your weeping tile or your basement begins to leak, contact the experts at GJ MacRae. Our team of experts will visit your home, inspect the issue, and provide you with a solution