Toronto's structural clarity in a sea of confusion.
Demo then Reno? 10 Ideas for Your Basement!
May 15, 2019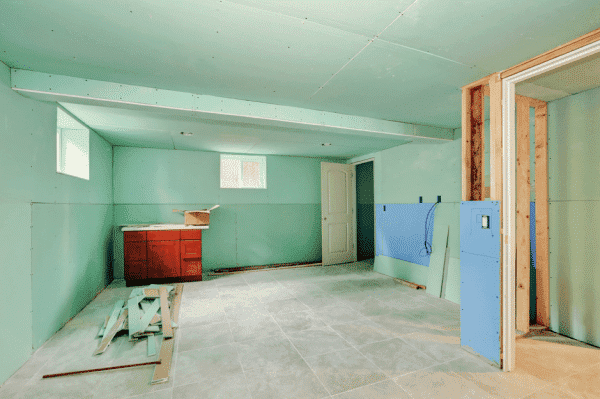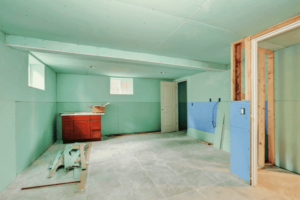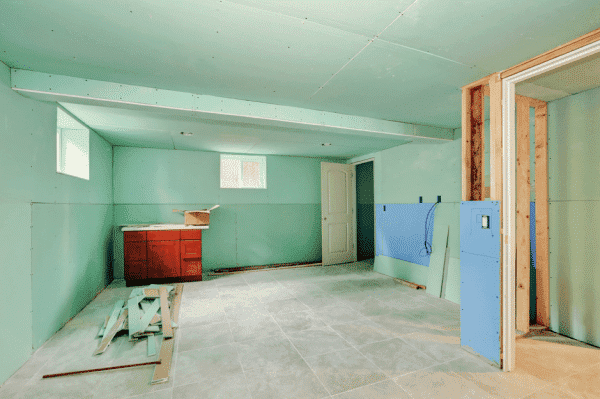 In many older homes, basements were not created as a space to spend time with family and friends. These lower levels were essentially used to hold laundry machines, furnaces, and Christmas decorations. However, times have changed, and many people are now utilizing the extra square footage that their basement provides them with.
Some homes do not have the height in their basements to make them a usable space. That's why companies, such as GJ MacRae, offer underpinning services! These services will create more depth to your basement and provide you with the extra room you've been searching for! Plus, underpinning is less costly and requires less permits than adding an extension onto the main or upper levels of your home while also allowing structural reinforcement to the existing foundation walls.
If you're planning on 'demo'ing and then 'reno'ing your basement, we've got a list of ten great ideas of what you can do with your basement renovation!
1 Rec-Room
Is there really any better way to use extra square footage than for a fun place for the whole family?! A rec-room is a great way to use the extra space that you're gaining by making your basement usable! This room can be filled with board games, video games, and even retro arcade games. We suggest painting the walls with bright paint and maybe even adding some decals of your favourite game characters to the walls! Plus, instead of purchasing a TV you can set up a projector that will display all the games and movies that you want on the wall! The only downfall to converting your basement into this amazing rec-room is that your guests will never want to leave!
2 Sports Den
Do you or your significant other love sports? Then why not convert your basement into a sports den! This room can be filled with comfy couches, a bar, a mini-fridge, sports memorabilia, and a big screen TV with speakers! Not only will you always have somewhere to watch the game, you'll never have to visit a bar to watch the big game again! This means saving time and money. Plus, all your friends will be excited to come over and watch the game at the coolest sports den in town!
3 Second Living Room
Is your family always fighting over the corner spot on the couch or what movie to watch? Eliminate the battle by creating a second living room in your basement! All you really need to ensure this area is cozy has a plush couch, a warm carpet, and a great TV! Then you can add a popcorn maker or a mini fridge to ensure you've got all you need for a great family movie night! We suggest dressing the room in your favourite styles and colours to ensure that you love the space just as much as any other room in your home!
4 Children's Playroom
Tired of constantly picking up your children's toys from all around your adult living room? Don't want a toy chest in the middle of your entertaining space? We don't blame you! Gain back your adult space and the living room vibe you worked so hard to achieve by creating a children's playroom in your basement! We suggest placing foam over the floors so that lots of fun can be had without any boo-boos! You can even section of the area into different sections such as building blocks, art, puzzles, and other fun activities to keep your little ones entertained for hours!
5 Guest Suite
Do you have guests stay over often? Do you find yourself constantly apologizing for the lack of space and shared bathroom situation? Say goodbye to this when you create an amazing guest suite in your basement! If you're looking to create a full suite you can build a kitchen, laundry area, bedroom, living room, and bathroom! Not only will your guests be impressed, but you'll be able to rest easy that they have everything they need in their home away from home!
6 Oasis
Need a little time for yourself? Use your newly renovated basement as an oasis in your own home! Gone are the days of spending hundreds of dollars at spas.  Make sure to pack your basement with plenty of plants, crystals, and mood lighting to really give it a spa like feeling. Paint the walls with light and airy colours, and ensure the floors are heated! You can even install a jacuzzi or a hot tub, purchase a massage chair, and fill the room with high quality speakers so that you can close your eyes and drift away to the sound of waves crashing!
7 Home Theatre
Hate going to the movies? Why not bring the feel of the movies home by creating your own home theatre in your basement! All you need to purchase are some comfortable chairs, a big screen TV or projector, and a popcorn maker! Once your home movie theatre is set up you can have a family movie night or invite all your friends over to watch the latest blockbuster hit!
8 Wine Cellar
Are you a wine lover? Why not convert your newly renovated basement into the ultimate wine lover's paradise! Your wine area can be complete with a wine cellar, a tasting area, a library filled with books on wine, as well as a comfortable area to sit, sip, and converse! Plus, this room will be a great place to host events and have guests relax in! Nothing says sophisticated like a wine cellar!
8 Home Gym
Tired of paying outrageous fees for a gym membership that you never use? Put those fees to use by converting your basement into a personal home gym! Gone are the days of making excuses about why you can't make it to the gym! Plus, you can fit a workout in before or after work without having to worry about showering or sitting in traffic, and you'll never have to wait to use your favourite machine again!
10 Rental Unit
Looking to make some extra money? Why not convert your basement into a separate rental unit? This added income will help you pay off your mortgage quicker by using the space that you weren't before! All you need to do is install a kitchen, bedroom, bathroom, living area, and laundry room and you can begin renting out the space! Just remember to obtain all the proper permits and research the market rent value in your area before listing your rental unit!
If you're looking to demo and then reno your basement, contact the experts at GJ MacRae to inspect the area first! Our team will ensure that all your efforts aren't spoiled by a nasty foundation crack or a leak. We can also perform basement underpinning to give you higher ceilings, as well as install larger windows to breath more life into your basement! If you have any questions, please contact our team today!