Basement Underpinning
Services by GJ MacRae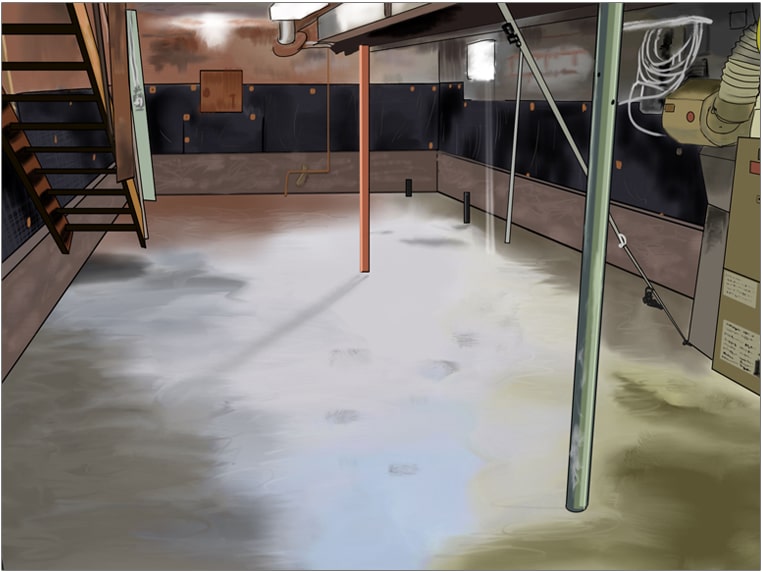 Need Some Extra Space? The Solution is Right Below Your Feet
No matter how big your house is, you never seem to have enough space for storage. This is the story of every household. Having a home with enough storage space is something everyone wants. Most people tend to build up or build sideways to tackle the space problem. However, these solutions are not as good and efficient as building them down. Yes, you heard that right. You can build down instead of building up or building sideways. Building sideways is not that good of an option because you lose a good chunk of space from your garden/backyard, and your house may look strange dimensionally-speaking. Also, building up requires a tremendous amount of money and changing the entire structure of your upper floors to increase ceiling height. Basement Underpinning is the most convenient, cost-effective and efficient way to get more space in your house. Building down takes way less money and does not require sacrificing your backyard or garden space, plus no reassessment of property taxes!.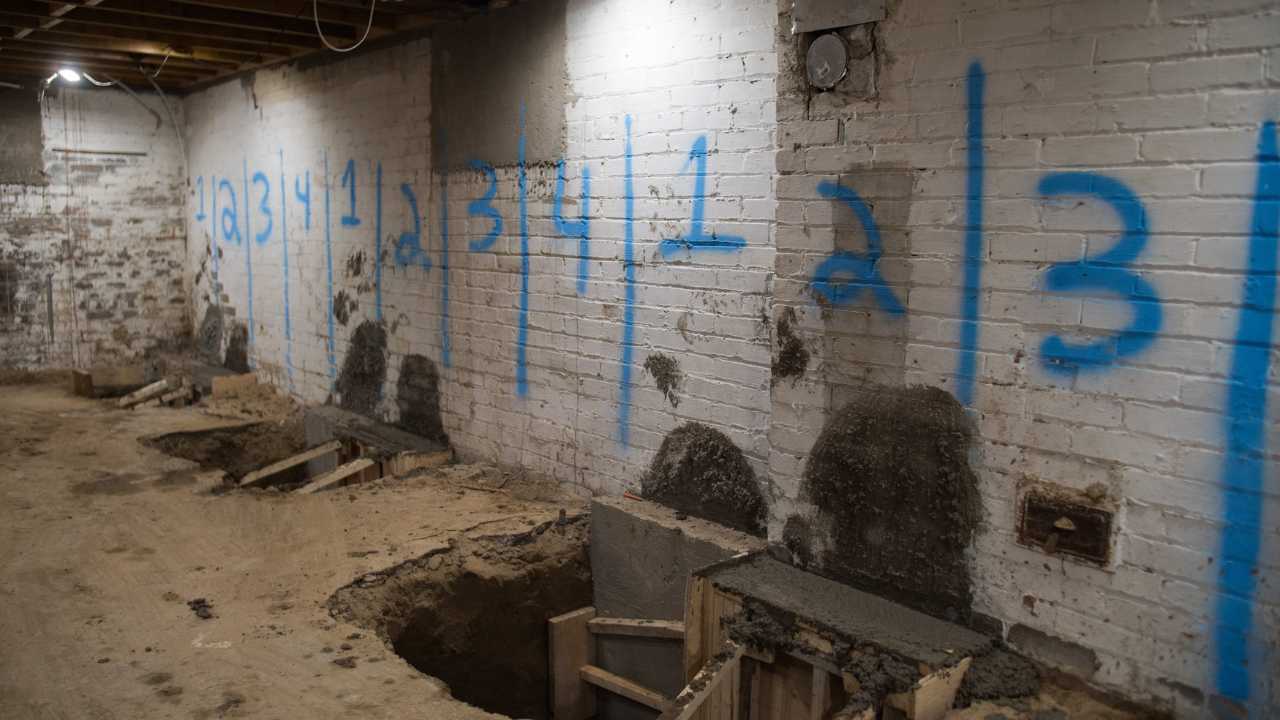 The Most Trusted Basement Underpinning Company in Toronto
GJ MacRae Foundation Repair is an entirely family-owned basement waterproofing and foundation repair company providing basement underpinning and other services in the GTA since 1975. We have almost five decades of experience providing basement underpinning services in Toronto. Having served over 10,000+ customers, we are one of the best basement underpinning companies in Toronto. Our experienced staff teamed up with the latest tools and underpinning methods to create an ideal solution for your basement.
GJ MacRae Foundation Repair has been serving The GTA, Hamilton, Etobicoke, Mississauga, Toronto, Oakville, Burlington, Milton, Georgetown, and surrounding areas since 1975. Need more space in your house? Give us a call.
Why Basements Underpinning?
Basement underpinning is the process of digging under the existing footing and pouring in new footings. Basement underpinning reinforces the current footing and adds significant height to the existing footings. The soil underneath the existing footing is carefully dug out, and a new footing is poured vertically. Temporary jacks are installed to support the beams as the new footings are completed. A new drainage system is installed beneath, and all the necessary plumbing work is done, followed by pouring a new concrete floor. This entire process helps to increase the height of your ceiling by several feet without compromising the livable space like in bench footings.
Basement underpinning is done because of several reasons. Most people want to repair their old footing and reinforce them with new stronger footing that can carry additional weight. Or, some homeowners are looking to increase their basement ceiling height to create a livable space with more storage space. Due to these features, your basement is strong, more usable, and will get a much better value during the sale. Underpinning your foundation is completed for various reasons, including stabilizing your home from structural damage or creating a larger living space. Here are 4 other reasons basement underpinning in Toronto homes benefits you.
Basement Underpinning Makes Your Home Easily Accessible
During basement underpinning, when you remove the existing floor, you get to understand the hidden mechanics of your home. Also, any needed repairs can be carried out during basement underpinning, such as upgrading the waterproofing system, changing the plumbing and electrical wires, or repairing the insulation system. These minor repairs in time can prevent major expenses in the future.
Taller Basement Height means More Livable Space.
One of the major reasons why people do basement underpinning is to increase the height of their basement ceiling. Old homes were constructed without considering much of the basement height, which is why basement underpinning in Toronto is very popular these days. A taller basement means you can use it for a game room, store room, an inlaw suite or a separate basement apartment.
Eliminates Structural Problems in the Foundation.
Due to weather conditions, soil types, or simply the age of the building, the foundation footings can start to deteriorate. They can be a huge risk if not taken care of. Underpinning your basement involves adding a new footing beneath the existing footings and making necessary repairs to your footings and foundation walls. This ensures that your footings are stronger and eliminates the structural problems in the foundation walls.
Value For Money/ Cost Effective
Basement underpinning is value for money because it gives your house a new life by strengthening the footings, and you also get a taller basement, allowing you to enjoy more livable space. And if someday you feel like selling the house, you are guaranteed to get a better value for your home. Investing in basement underpinning is one of the best gifts you can give to your house in the long run.
GJ MacRae Foundation Repair has been serving The GTA, Hamilton, Etobicoke, Mississauga, Toronto, Oakville, Burlington, Milton, Georgetown, and surrounding areas since 1975. Need more space in your house? Give us a call.
How We Do It? Don't Build Up or Out –Basement Underpinning Process
FREQUENTLY ASKED QUESTIONS:
GJ MacRae Foundation Repair is one of the most renowned and experienced companies in Toronto that provides basement underpinning services. We have been providing basement underpinning services in Toronto for almost 50 years. To date, we have carried out thousands of basement underpinning projects and delivered quality workmanship in the process. Our highly experienced staff have the skill and composure to perform the task safely. If carried out without proper experience, basement underpinning can be a significant risk for the entire house. You should always work with a professional and experienced basement underpinning specialist like GJ MacRae Foundation Repair.
Through the years, GJ MacRae has worked with 10,000+ customers and has been featured in popular sites like Homestars, HGTV and Google Guaranteed. We are a completely family-owned company that also provides a transferable warranty. Along with basement underpinning services in Toronto, we also offer basement foundation crack repair, basement waterproofing, structural foundation repair, French drain installation, weeping tile system installation, sump pump installation, window wells installation, and a complete structural foundation repair service.
A Word from Our Customers
Industry-leading GJ MacRae Waterproofing Services
GJ MacRae Foundation Repair provides customers with top-notch services in foundation repair in Toronto. There are various Waterproofing Services available such as Basement Waterproofing, Interior/Exterior Weeping Tile Systems, Sump Pumps Installation, Crack repair, etc. Over 48 years of experience and 10,000+ satisfied customers from Toronto, our licensed specialists are completely confident that we can guarantee the best results with the most reasonable price and warranty for each type of project request.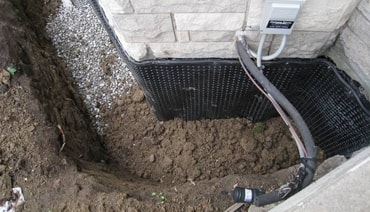 We specialize in basement waterproofing services for below grade concrete block, poured concrete, field stone, and rubble stone foundation walls. With over 48 years of service in the GTA and backed by the most reliable warranty in the business, see what the GJ MacRae difference is all about.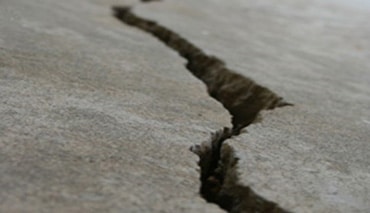 Foundation Crack Repair Toronto
Is there a crack in your poured, block, or rubble stone foundation wall, and is this crack allowing water to leak into your basement? Why do interior crack repair methods simply not work? Trust the experts and see why GJ MacRae Foundation Repair carries the most reliable crack repair warranty in the business.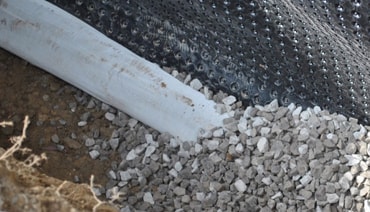 Weeping Tile Systems Toronto
A century-old technology, reborn! Our services also include interior and exterior weeping tile systems coupled with deep insights and experience relating to all things drainage. Ask us about the difference between interior and exterior drainage methods and enjoy the benefit of our expertise!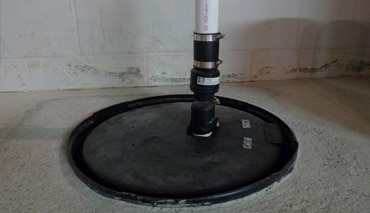 Sump Pumps Toronto
Sump pumps and sump basins are an integral part of all below grade drainage strategies due to their simplicity, reliability, low cost and proven effectiveness. Ensure your sump pump, basin and battery backup system are well maintained and ready for the next big rain or thaw.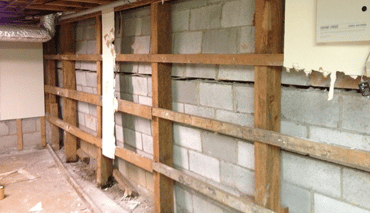 Structural Wall Repairs Toronto
Is the structure of your home moving and is this movement accelerating as the years pass? The sooner the integrity of your foundation is restored, the better. We have a full line of time-tested, certified structural foundation repair solutions tailored to your scope and budget.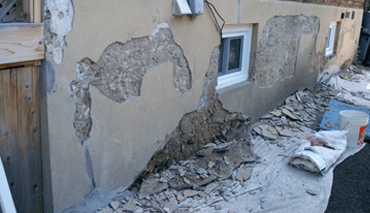 Crumbling Foundations Toronto
Are your foundation walls spalling, eroding or fragmenting? Is this damage accelerating through the years? Stopping moisture penetration through your above grade concrete structure is imperative. We offer brush parging, s-type, adhesive, mesh, fiber and thermal-slurry solutions for a lasting barrier.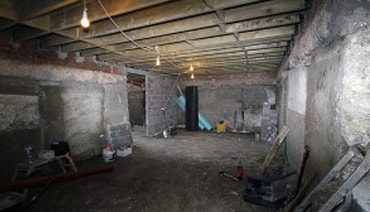 Basement Underpinning Toronto
GJ MacRae are pioneers of the overflow underpinning method in the Greater Toronto Area. Our underpinning process allows for safe, reliable vertical increases in basement ceiling height that can turn crawl spaces into full living quarters; and all for less than a standard second story addition.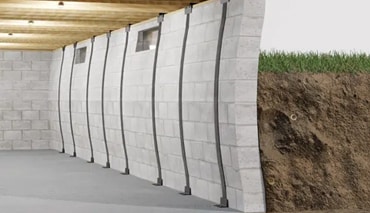 Structural Carbon Fiber Toronto
When your foundation walls begin to show signs of cracking or bowing it is generally an indication of severe exterior lateral pressure from tree roots, hydrostatics or poorly draining soil. Click here to find out more about our full line of carbon fiber foundation reinforcement applications.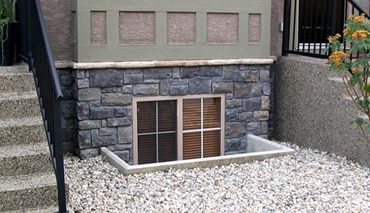 Window Wells Toronto
Basement windows are a great source of natural light and can also act as a designated fire escape, but what happens when window wells begin to deteriorate, clog and leak? Our hand excavated exterior window well repair solutions are permanent and allow for unimpeded drainage all year long, guaranteed.
Get the Most Out of Your Basement by Underpinning
Gone are the days when the basement was just another crawl space that was cold, damp and smelled musty. Get the most out of your basement by basement underpinning. Get a basement with sufficient height and utilize the space in many ways. Use your basement as a game room, party room, or bedroom. You can enjoy a better basement with basement underpinning and a stronger foundation structure. All the necessary upgrades and repairs can be carried out during basement underpinning, increasing your house's life expectancy. What more can you ask for a tall basement, more usable space, stronger foundations, and higher value for the home?
Wait no longer and contact GJ MacRae. Contact us today for a free consultation. Fill out the form below or contact us at (905) 824-2557 for more information.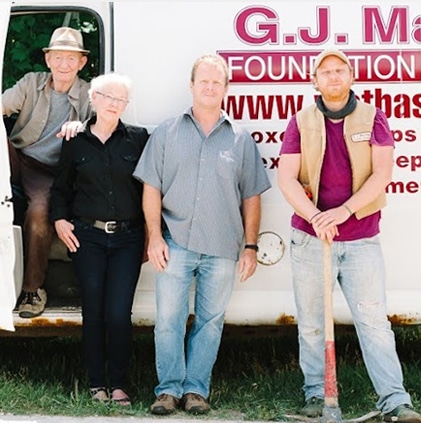 Frequently Asked Questions:
Schedule A Visit With Us Now!
After you fill out the form below, we will contact you as soon as possible for A FREE ESTIMATE. If you still have any questions, feel free to contact us anytime.