Structural Wall Repairs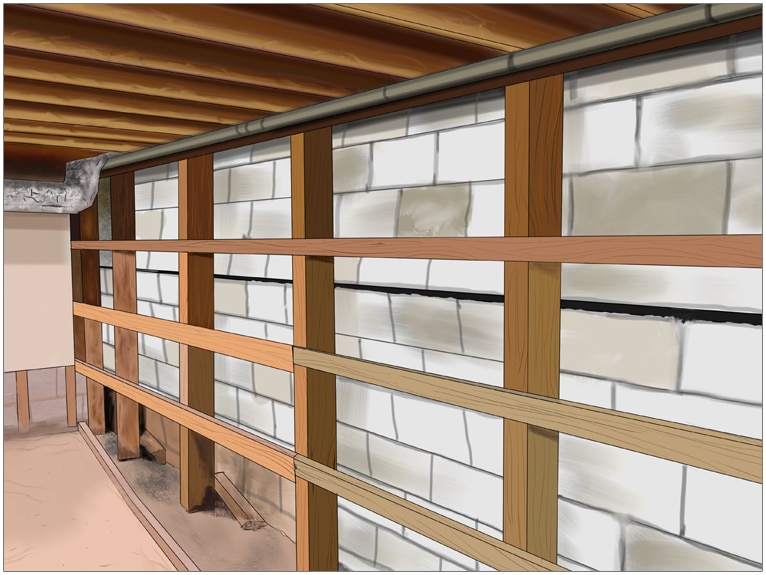 "There are no traffic jams along the extra mile." – Roger Staubach
INTRODUCTION
Major changes to the structure of your home, such as installing oversized iron beams or removing posts to have a clear, wide open basement can be one of the most stressful renovations a homeowner can take on. Hiring the wrong contractor can be a dangerous and costly mistake. You need an experienced, seasoned, mature structural foundation repair contractor that is well versed in the planning and implementing of these specific structural repairs. We've been doing an average of three to four of these projects per month since 1985. Whether it's installing one ton beams into a basement in Hamilton or lowering a basement floor four feet in Cabbagetown, we routinely take what can be a complicated process and make it safe, affordable and simple.
HERITAGE STRUCTURAL RESTORATION – A FORGOTTEN ART
Installing a steel beam in a home that is under construction is a fairly straightforward procedure due to the easy access to the foundation from above, but in a finished home or heritage structure it takes a special skill set to transport and install a heavy beam into the basement safely and the key is doing it all without stepping on your neighbours toes! It may be our worksite, but it's your home. A crucial component to a project going smoothly is the involvement of a structural engineer right from the start. Quite often we are told by homeowners that another contractor has told them that they don't need to get permits or have any plans drawn up. Not having any plans or an engineer to oversee the project can mean this contractor could cut corners without the homeowner even noticing. Permits and plans are there to protect you. The structural engineer writes the game plan and we follow it to the letter.
DOCUMENTATION IS KEY
Structural Loads:
Vertical Loads (Gravity)
Live Loads (Temporary)
Horizontal Loads (Lateral)
An engineer will take into account the "loads" on the home. Structures are subject to vertical (gravity) loads and horizontal (lateral) loads. Gravity loads include "deadweight", or permanent loads, which is ultimately is the weight of the structure pressing down vertically. This includes its walls, floors, finishes, and mechanical systems. A "live" (or temporary load) includes the weight of a structure's contents and occupants, most importantly including the weight of snow and precipitation. Lateral loads include those generated by the wind or soil against the foundation. The changes to the home must be designed so that, as a system, the structure can resist all loads that will act directionally upon it over time.
The one critical item on any structural or renovation drawing is a small round stamp, signed by a registered structural engineer and usually located at the bottom right corner. This verifies that the components of the structure have been reviewed by a professional engineer to ensure that these items can properly carry the loads needed to prevent structural damage to the home under normal use. Any modifications to this plan must be further reviewed by an engineer to meet the same criteria.
Another often overlooked aspect to working without proper permits is having to account for a lack of documentation when it comes time to sell your home. Not being able to show that the work was done professionally (with the guidance and supervision of a qualified engineer) can cast doubt on the safety of the structure and in turn means a much lower final sale price. The ability to show that everything passed inspection every step of the way assures the buyer that the structure is stable and allows the seller to move forward with peace of mind.
When you hire us to make major structural modifications to your home, we look at it as more than just taking out a post or pouring a floor. We look at it as project management. We're connected to some of the best tradesmen in the city and if the job also calls for electrical, plumbing, drywall, etc., we can help you choose the best people to ensure a smooth project. We have an expression around here that goes "The customer already has a job, don't give them another one". We try to make things as simple as possible. You don't need to be at your job worrying about what's happening at ours.
When you hire us you hire confidence. Confidence in our experience, confidence in our staff, confidence in knowing that when you come home at the end of the day your project is in the best hands possible.
DOING IT RIGHT
By doing things right, following the process above to the letter and using the most robust materials possible, we know the repair will last; our 42-year longevity proves that! Our crews take pride in their work and have been with us for decades!
We're old school, and it works.
6 Step Repair Process:
FREQUENTLY ASKED QUESTIONS:
Our Awards
A warranty is only as meaningful as the company that issues it. We don't simply issue a document, we issue a true guarantee.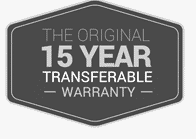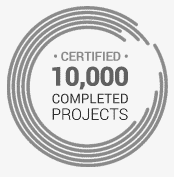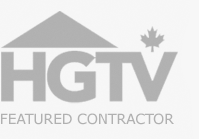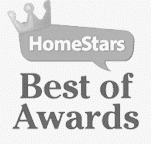 RELATED BLOGS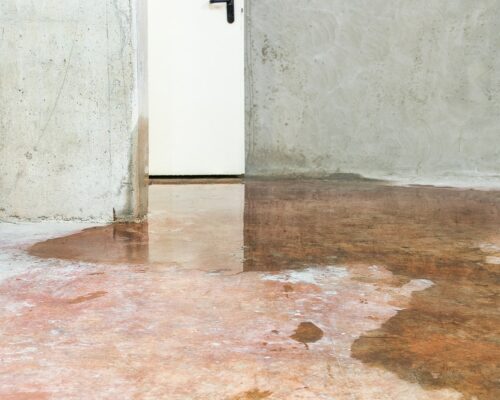 Home repairs can be costly, especially regarding waterproofing and foundational repair. With a rise in DIY TikToks and Youtube videos about these subjects, doing it
read more