Crumbling Foundation Repair Services
by GJ MacRae
"Coming together is a beginning. Keeping together is progress. Working together is success." – Henry Ford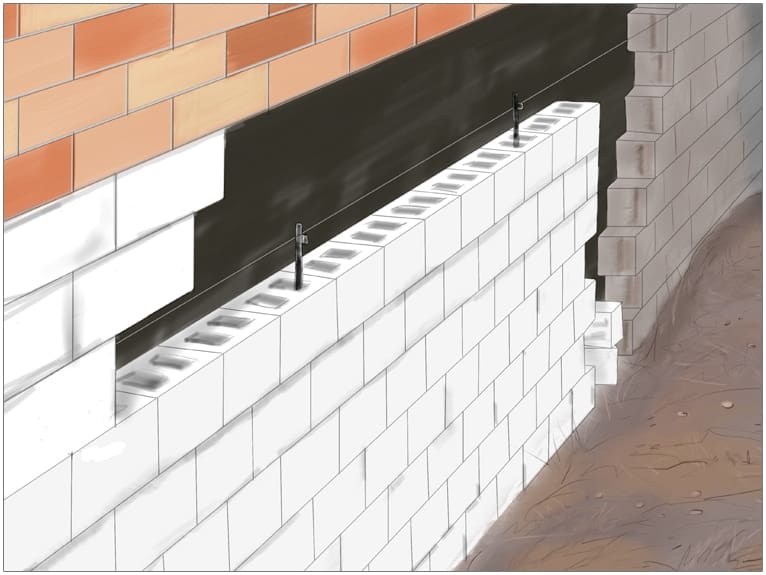 Crumbling Foundations: Repair Before It's Too Late
You bought a beautiful century house, and you absolutely love it. You love the style, you love the design, the massive wood-burning fireplace, high ceilings, everything is perfect. But you go to the basement of your old century home. The basement is made up of stones to give that vintage look. The basement of the house is old, and the previous owner hadn't taken much time to care for it. Every rainy season, the whole basement floods, and there are many cracks all over the basement walls. The joints in the stone have started to wear out and water leaks from them. It's an old home and there is no waterproofing membranes used in the basement. The hydrostatic pressure takes a toll on these walls causing more and more cracks. The crumbling basement is on the verge of collapse, and you want to act fast. The consequences of not acting fast on the repairs can be serious and the entire house's structural integrity is at stake.
Acting fast in these situations saves you from accidents and also prevents the expense of thousands of dollars in major repairs. You want to repair your basement but also restore the original looks of the basement. What do you do, and who do you call? That's where GJ MacRae Foundation Repair comes in.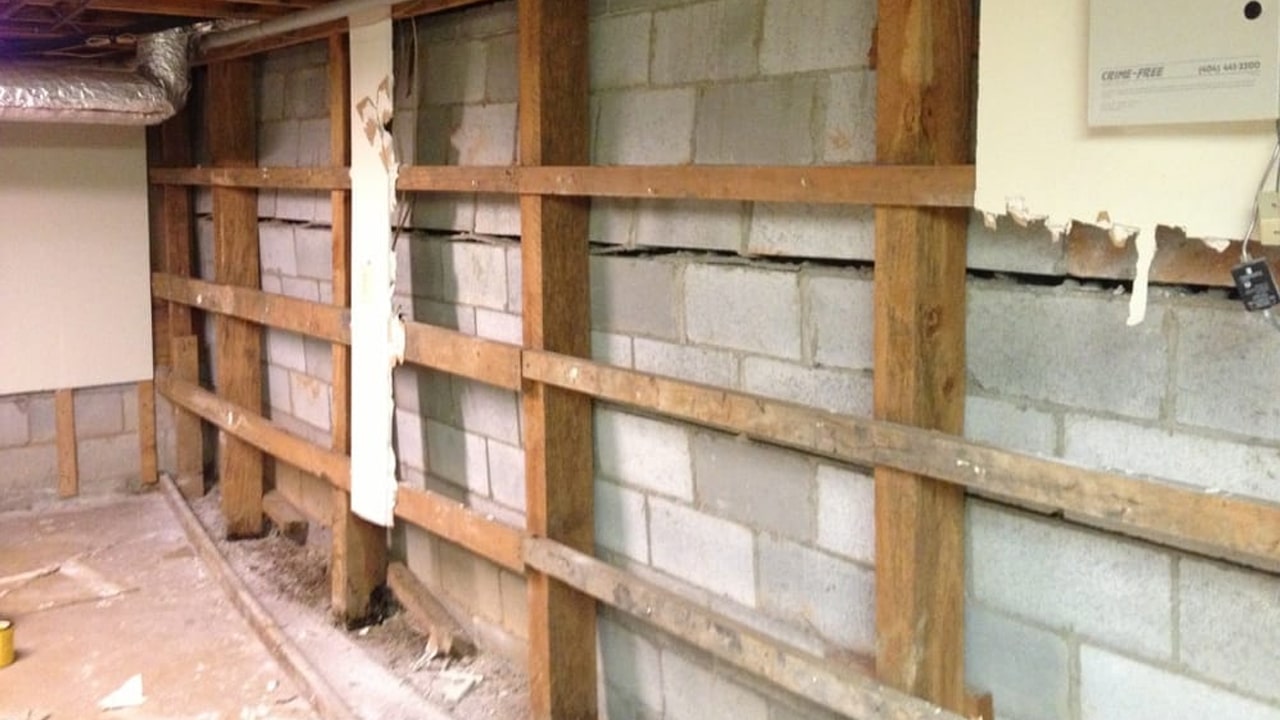 Crumbling Foundation Repair & Restoration Experts in Toronto
GJ MacRae is a complete basement waterproofing and foundation repair company in Toronto. We are the highest rated repair company when it comes to crumbling foundation repair and basement restoration in Toronto. We know the importance of restoring the original look and also making sure that the foundation is strong at the same time. Over the decades, we have carried out hundreds of century-home crumbling foundation repair and foundation restoration projects, successfully restoring the original look and strengthening the foundation. We like to combine multiple methods to provide that desired finish to your basement. We perform historical restoration with the help of the stones on the site and natural hydraulic lime mortar. These lime mortar not only help restore the original look but also helps in providing much-needed elasticity. We refrain ourselves from using modern-day Portland mixtures because they are very hard and can cause the fieldstones in between the mortars to crack. These kinds of crumbling foundation restoration need a lot of expertise, and the inability to use the correct products can lead to the foundation walls' failure in just 10 years rather than lasting indefinately.
We are just the right team for your crumbling foundation repair. Our skilled technicians have a huge amount of experience working on century homes and restoring that original look. We embrace the strength of modernity while still being rooted with the beauty of vintage looks. We know what to use, how to use and when to use it to deliver you that accurate result. You bought that century home because its design was the first thing you fell in love with, and we will restore that for you.
The GJ MacRae Repair Process: Crumbing Foundations
GJ MacRae integrates experience in every service provided. We highly value our customers and keep their custom plans in mind. We always create a custom plan, keeping our customer's preferences in mind and avoiding the cookie-cutter approach. Especially when it comes to restoring Old homes with crumbling foundations where restoring the original look is of great importance.
We use the masonry white washing approach, a cement-based coating that brightens up your interior foundation and seals your walls. Masonry white washing preserves the mortar mixture and allows the fieldstone foundation to last even longer. These kinds of basements' waterproofing are carried out from the exterior to maintain the original look on the inside. We like to fuse the old approach with modern waterproofing methods to give more life to your century homes. These century homes weren't just about style. They lasted so long because they were meant to last for a long time, and they were strong. Proper restoration from a Crumbling foundation expert like GJ MacRae can go a long way, and your beautiful home can last another century.
Frequently Asked Questions:
GJ MacRae specialises in foundation repair and restoration and has been in the same business for almost five decades. We have completed hundreds of century home restoration projects and over 10,000+ projects related to basement waterproofing and foundation repairs. The reason for these huge numbers is our dedication to achieving perfection. As a family-run business, we are now in our second generation because of our quality output and customer service. Our clients trust us immensely, and GJ MacRae has always delivered.
We use modern technology with a touch of old school in our projects. Our skilled staff have been working with us for decades, and their skills and workmanship are second to none. Thousands of positive reviews across sites like Homestars, HGTV and Google Guaranteed inspire us to work even harder and serve the community.
On top of crumbling foundation repair and restoration services, we also provide basement waterproofing, structural foundation repair, French drain installation, weeping tile system installation, sump pump installation, underpinning, window wells installation, and a complete structural foundation repair service.
A Word from Our Customers
Industry-leading GJ MacRae Waterproofing Services
GJ MacRae Foundation Repair provides customers with top-notch services in foundation repair in Toronto. There are various Waterproofing Services available such as Basement Waterproofing, Interior/Exterior Weeping Tile Systems, Sump Pumps Installation, Crack repair, etc. Over 48 years of experience and 10,000+ satisfied customers from Toronto, our licensed specialists are completely confident that we can guarantee the best results with the most reasonable price and warranty for each type of project request.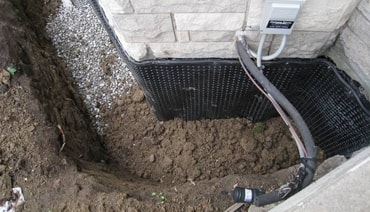 We specialize in basement waterproofing services for below grade concrete block, poured concrete, field stone, and rubble stone foundation walls. With over 48 years of service in the GTA and backed by the most reliable warranty in the business, see what the GJ MacRae difference is all about.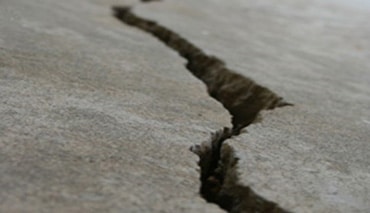 Foundation Crack Repair Toronto
Is there a crack in your poured, block, or rubble stone foundation wall, and is this crack allowing water to leak into your basement? Why do interior crack repair methods simply not work? Trust the experts and see why GJ MacRae Foundation Repair carries the most reliable crack repair warranty in the business.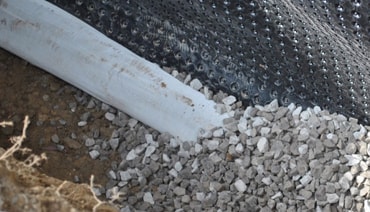 Weeping Tile Systems Toronto
A century-old technology, reborn! Our services also include interior and exterior weeping tile systems coupled with deep insights and experience relating to all things drainage. Ask us about the difference between interior and exterior drainage methods and enjoy the benefit of our expertise!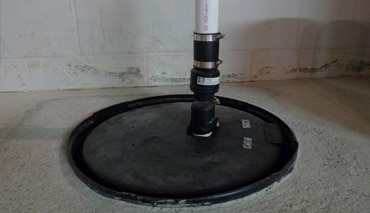 Sump Pumps Toronto
Sump pumps and sump basins are an integral part of all below grade drainage strategies due to their simplicity, reliability, low cost and proven effectiveness. Ensure your sump pump, basin and battery backup system are well maintained and ready for the next big rain or thaw.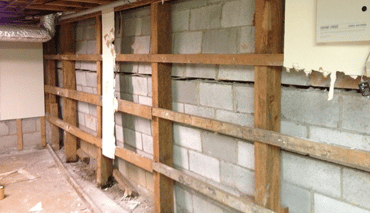 Structural Wall Repairs Toronto
Is the structure of your home moving and is this movement accelerating as the years pass? The sooner the integrity of your foundation is restored, the better. We have a full line of time-tested, certified structural foundation repair solutions tailored to your scope and budget.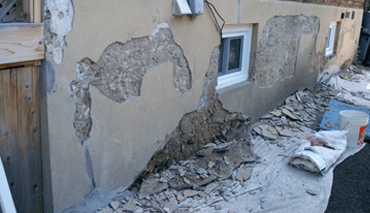 Crumbling Foundations Toronto
Are your foundation walls spalling, eroding or fragmenting? Is this damage accelerating through the years? Stopping moisture penetration through your above grade concrete structure is imperative. We offer brush parging, s-type, adhesive, mesh, fiber and thermal-slurry solutions for a lasting barrier.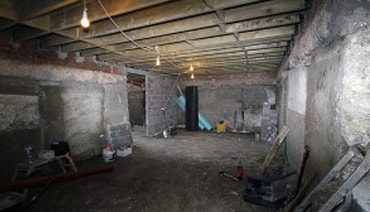 Basement Underpinning Toronto
GJ MacRae are pioneers of the overflow underpinning method in the Greater Toronto Area. Our underpinning process allows for safe, reliable vertical increases in basement ceiling height that can turn crawl spaces into full living quarters; and all for less than a standard second story addition.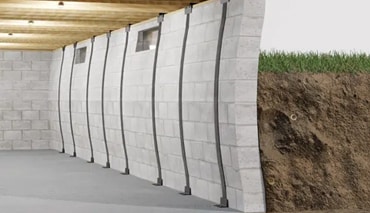 Structural Carbon Fiber Toronto
When your foundation walls begin to show signs of cracking or bowing it is generally an indication of severe exterior lateral pressure from tree roots, hydrostatics or poorly draining soil. Click here to find out more about our full line of carbon fiber foundation reinforcement applications.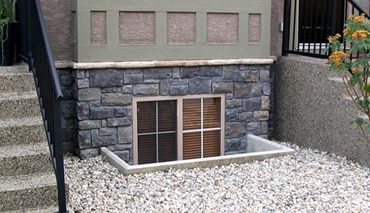 Window Wells Toronto
Basement windows are a great source of natural light and can also act as a designated fire escape, but what happens when window wells begin to deteriorate, clog and leak? Our hand excavated exterior window well repair solutions are permanent and allow for unimpeded drainage all year long, guaranteed.
Add Life To Your House: Crumbling Foundation Repair
We all have a deep attachment to our homes, where we spend most of our lives, and seeing them crumble down is a hard feeling. But making timely repairs and maintenance can provide additional life to your beloved home. The foundation is the base of your home, keeping your entire house in place. Maintaining the structural integrity of your house is vital, and for that, a strong foundation is necessary.
If you have an old home with crumbling foundations, make sure to give us a call. Our team will inspect your basement situation and provide the ideal solution. Feel free to contact us at (905) 824-2557 or fill out the form below.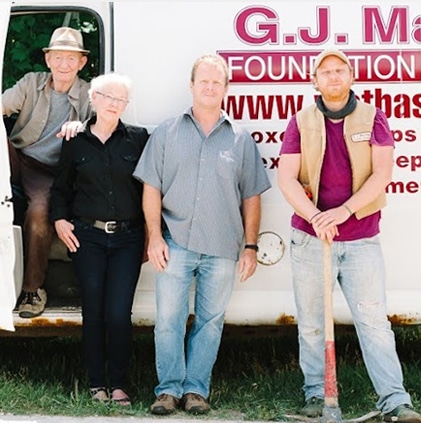 Frequently Asked Questions:
Schedule A Visit With Us Now!
After you fill out the form below, we will contact you as soon as possible for A FREE ESTIMATE. If you still have any questions, feel free to contact us anytime.