Carbon Fiber Reinforcement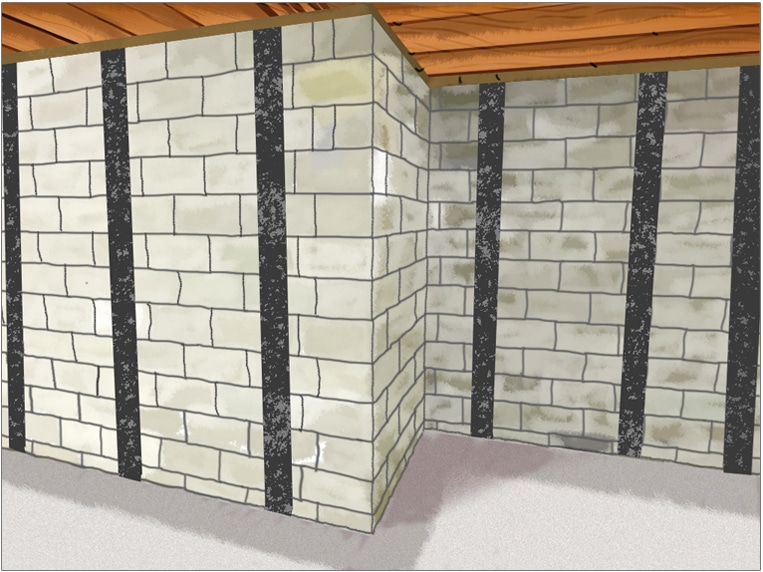 "Quality is not an act, it is a habit." – Aristotle
INTRODUCTION
When your basement walls start to show signs of cracking or bowing, it is a sign of pressure coming from the outside either from tree roots or hydrostatic pressure from poorly draining soil. Signs of structural failure should be addressed immediately to prevent further damage and large repair costs down the road. The earlier you catch the problem, the less the costs associated with repairing it. Carbon fiber is the ideal repair option for bowing walls over traditional methods in some cases. In these cases, traditional methods have been paired with carbon fiber to increase the overall strength of the repair. While underpinning solutions can stabilize the foundation and possibly recover some of the settlement that has occurred it's still important to strengthen the damaged portions of the foundation walls.
HERE'S HOW WE DO IT
Carbon fiber has one of the highest tensile (pull) strengths known to exist. Even under incredibly high tension, carbon fiber will not stretch or break, which comes in handy when repairing below grade structural concrete. Whether it's used as sheets, straps or staples, carbon fiber can keep basement walls from bowing and cracks from expanding.
THE STAGES OF WALL FAILURE
Cracks starting to form from soil expansion
Pronounced inward bowing of the wall
Shearing of the wall from the framing and footing at the bottom
Complete failure of the wall, requiring replacement
THE BENEFITS OF CARBON FIBER
Installation is quick, and far less obtrusive than a complete foundation wall rebuild
Easy to install in tight locations (crawlspaces, etc)
The final finish is smooth, flat, and can be painted over
Repairs dont decrease overall available space in the basement
Carbon Fiber can be used on block or poured concrete walls
It is 10X stronger than steel and non-corrosive, eliminating the need for maintenance
Usually, a diagonal or vertical crack in a poured or block foundation wall that is wider than 1/8″ (and is located closer to a corner) is probably not due to shrinkage but indicates a settlement issue and should be strengthened to prevent further damage from occurring. In the case of corner repairs, the goal is to reestablish the broken tie and use all of the ultimate tensile strength of the carbon fiber horizontally around the corner. In this application, unidirectional carbon fiber would be the material of choice since all of the strands run in the same direction, providing over 195,000 psi (1,352 MPa) tensile strength.
WHERE IS FIBER MOST COMMON?
Retaining Wall Repair
Structural Wall Opening
Slab Strengthening
Foundation Crack Repair
Bowed Wall Stabilization
Broken Corner Repair
Concrete Beam Strengthening
Concrete Column Repair
Stem Wall Foundation Repair
DOING IT RIGHT
By doing things right, following the process above to the letter and using the most robust materials possible, we know the repair will last; our 42-year longevity proves that! Our crews take pride in their work and have been with us for decades!
We're old school, and it works.
6 Step Repair Process:
FREQUENTLY ASKED QUESTIONS:
Our Awards
A warranty is only as meaningful as the company that issues it. We don't simply issue a document, we issue a true guarantee.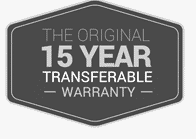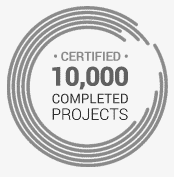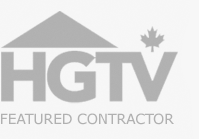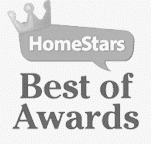 RELATED BLOGS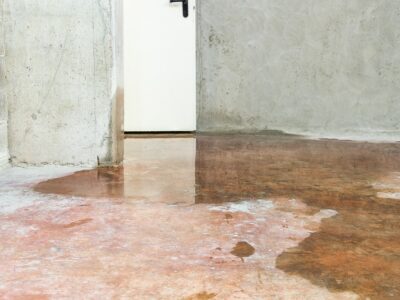 Home repairs can be costly, especially regarding waterproofing and foundational repair. With a rise in DIY TikToks and Youtube videos about these subjects, doing it
read more