Brick Restoration Services
by GJ MacRae
"Happiness does not come from doing easy work but from the afterglow of satisfaction that comes after the achievement of a difficult task that demanded our best."
– Theodore Isaac Rubin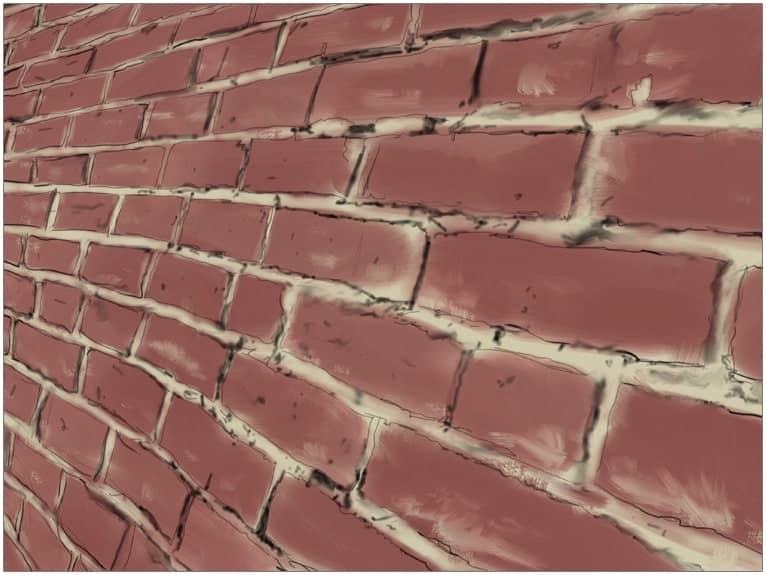 Brickwork and Parging : Restore the Beauty
Brickwork is a piece of art that can enhance your home's beauty. Bricks are "Beauty and the Beast" in one. Beast because they are strong building materials that can last for centuries, and beauty because they look beautiful and elevate the appearance of your house. Occasional upkeeping of your brick walls can work wonders and maintain the beauty of your home. New contractors just like to use modern building materials without keeping in mind the beauty aspects of these period properties. Houses made in the Victorian, Edwardian and Georgian eras had impressive brick facades, and the restoration must be the same as the original. These buildings could breathe because of their brick architecture and this is one of the main reasons for their health and longevity. Using the correct repointing can assist in stabilising the walls of the structure and enhance the visual qualities of brick walls.
One of the most common problems of these old buildings is the flaking bricks and spalling stones. Repointing these walls with modern materials like cement mortar mixture causes the walls to trap moisture inside them and causes damp wall problems. The repointing should be carried out using lime mortar( Natural Hydraulic lime). These work best for old buildings where brick restoration and stonework are needed. Lime mortar is a flexible material, and minor cracks over the years can self-heal. If you have an old home which needs brickwork and parging repairs, contact GJ MacRae foundation repair. We repair your home and also restore the original look.
Brickwork Restoration Experts in Toronto
GJ MacRae is a complete basement waterproofing and foundation repair company in Toronto. We love to take on heritage projects requiring specialist brickwork repair elements. We love to restore old buildings to their former glory. At a time when cutting corners is the norm in home building, knowing what materials and techniques that are needed to restore an arched doorway, for example, is becoming a lost art. But GJ MacRae is rooted in old-school building techniques. We have carried out hundreds of jobs related to the brickwork restoration of old buildings. Our main priority is to restore the original look of the building while also strengthening the walls. We use Natural hydraulic lime mortar that provides strength and flexibility to the structure.
Having worked on hundreds of different restoration projects in the course of 48 years, we can carry out your project with all the experience that we have accumulated. GJ MacRae, the best brick restoration company in Toronto, is the right team for your brickwork restoration project.
The GJ MacRae Brick Restoration Process
GJ MacRae takes every project seriously and puts in years of experience and skills while performing any job. We know the importance of originality in these homes. We like integrating our old-school techniques with modern approaches to maintain the original beauty and strengthen the structure. Our team arrives at your site and thoroughly evaluates your brickwork. The current condition of bricks and mortar is assessed, and issues and damages are noted down. The original structure of the brickwork is closely studied to deliver similar results after restoration.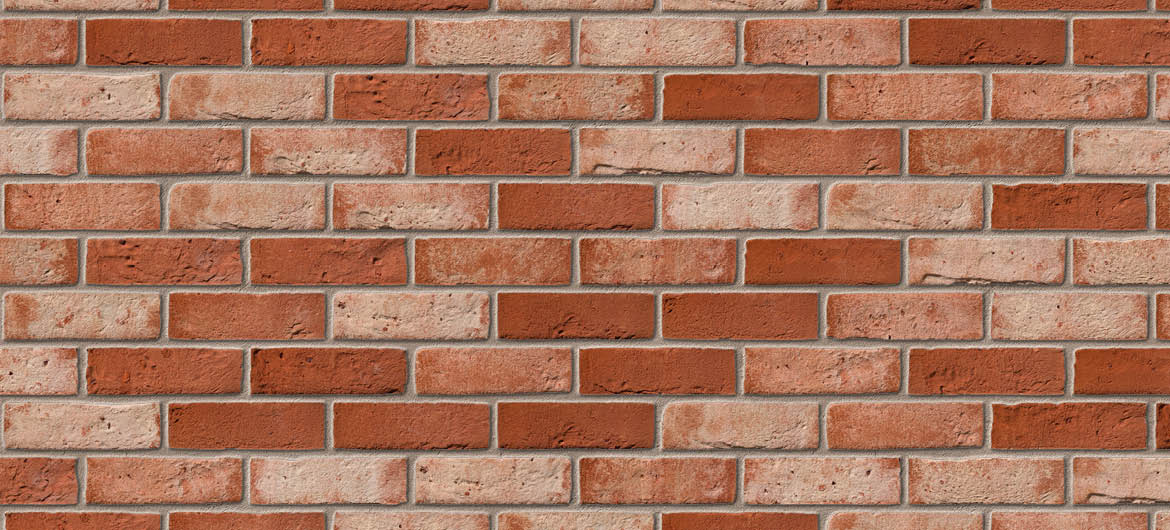 We then proceed to clean the bricks. Bricks accumulate dirt, dust and other contaminants over time that need cleaning. Now after the surface is cleaned, we prepare the mortar mixture. We have already mentioned how we used natural hydraulic lime mortar mixtures. Over time the old mortar mixture starts deteriorating and needs repair. We then use the lime mortar mixture to repair and replace the mortar joints and ensure proper bonding between the bricks.
We then perform tuckpointing and joint restoration on the bricks. We remove the old mortar mixture and replace it with fresh lime mortar mixture. This helps to give a clean and uniform appearance to the brick structure. Also, the structural integrity of the brickwork is highly enhanced by this. If we find any cracked, damaged or missing bricks, we replace them with matching bricks. Remember, restoring the original look is the goal for us. We use a replacement brick with consistent colour, texture and size to blend in with the old bricks. This creates a seamless integration and helps maintain the structure's visual consistency. This is how we perform brickwork restoration for your home.
FREQUENTLY ASKED QUESTIONS:
GJ MacRae is a specialist when it comes to brickwork restoration. Our highly skilled and experienced restoration team has carried out hundreds of restoration projects over the years. Our attention to detail helps us deliver identical end results to your original brickwork. We only use premium materials and modern techniques aligned with our old-school restoration approach in our services. As a family-owned and operated business, we greatly value quality service and customer satisfaction.
GJ MacRae was established in 1975 and has been serving Toronto, Etobicoke, Mississauga, Oakville, Burlington, Milton, Hamilton, Georgetown and surrounding areas. Our quality work has garnered us thousands of positive reviews across sites like Homestars, HGTV and Google Guaranteed. We provide services like basement waterproofing, structural foundation repair, French drain installation, weeping tile system installation, sump pump installation, underpinning, window wells installation, and a complete structural foundation repair service.
A Word from Our Customers
Industry-leading GJ MacRae Waterproofing Services
GJ MacRae Foundation Repair provides customers with top-notch services in foundation repair in Toronto. There are various Waterproofing Services available such as Basement Waterproofing, Interior/Exterior Weeping Tile Systems, Sump Pumps Installation, Crack repair, etc. Over 48 years of experience and 10,000+ satisfied customers from Toronto, our licensed specialists are completely confident that we can guarantee the best results with the most reasonable price and warranty for each type of project request.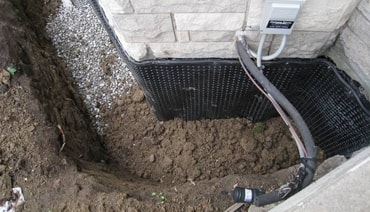 We specialize in basement waterproofing services for below grade concrete block, poured concrete, field stone, and rubble stone foundation walls. With over 48 years of service in the GTA and backed by the most reliable warranty in the business, see what the GJ MacRae difference is all about.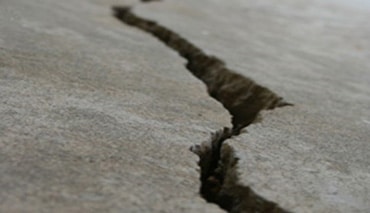 Foundation Crack Repair Toronto
Is there a crack in your poured, block, or rubble stone foundation wall, and is this crack allowing water to leak into your basement? Why do interior crack repair methods simply not work? Trust the experts and see why GJ MacRae Foundation Repair carries the most reliable crack repair warranty in the business.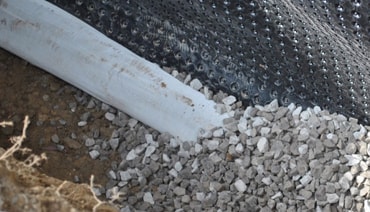 Weeping Tile Systems Toronto
A century-old technology, reborn! Our services also include interior and exterior weeping tile systems coupled with deep insights and experience relating to all things drainage. Ask us about the difference between interior and exterior drainage methods and enjoy the benefit of our expertise!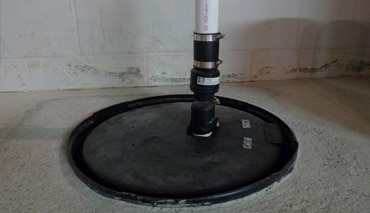 Sump Pumps Toronto
Sump pumps and sump basins are an integral part of all below grade drainage strategies due to their simplicity, reliability, low cost and proven effectiveness. Ensure your sump pump, basin and battery backup system are well maintained and ready for the next big rain or thaw.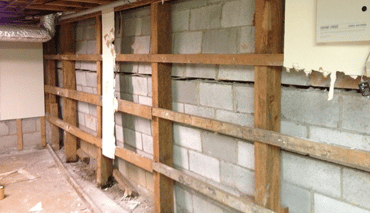 Structural Wall Repairs Toronto
Is the structure of your home moving and is this movement accelerating as the years pass? The sooner the integrity of your foundation is restored, the better. We have a full line of time-tested, certified structural foundation repair solutions tailored to your scope and budget.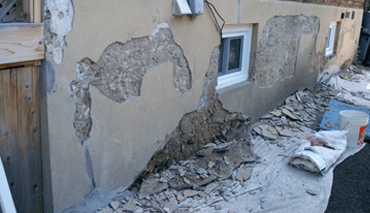 Crumbling Foundations Toronto
Are your foundation walls spalling, eroding or fragmenting? Is this damage accelerating through the years? Stopping moisture penetration through your above grade concrete structure is imperative. We offer brush parging, s-type, adhesive, mesh, fiber and thermal-slurry solutions for a lasting barrier.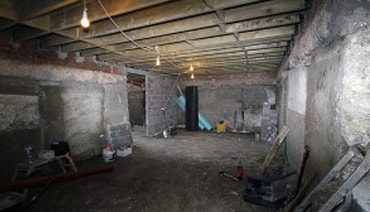 Basement Underpinning Toronto
GJ MacRae are pioneers of the overflow underpinning method in the Greater Toronto Area. Our underpinning process allows for safe, reliable vertical increases in basement ceiling height that can turn crawl spaces into full living quarters; and all for less than a standard second story addition.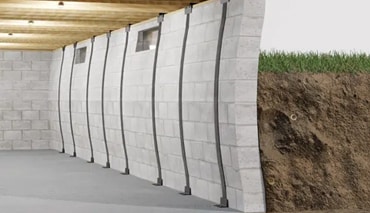 Structural Carbon Fiber Toronto
When your foundation walls begin to show signs of cracking or bowing it is generally an indication of severe exterior lateral pressure from tree roots, hydrostatics or poorly draining soil. Click here to find out more about our full line of carbon fiber foundation reinforcement applications.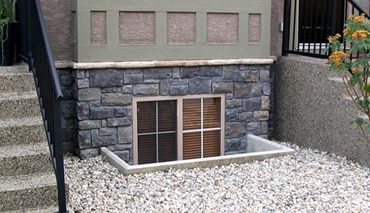 Window Wells Toronto
Basement windows are a great source of natural light and can also act as a designated fire escape, but what happens when window wells begin to deteriorate, clog and leak? Our hand excavated exterior window well repair solutions are permanent and allow for unimpeded drainage all year long, guaranteed.
Restore the Brickwork: Resurrect the Original Beauty
Brickwork is beautiful and gives that classic look. But over the years, brickwork structures go through sun and water cycles and can lose their original charm. GJ MacRae Foundation Repairs presents you with brickwork restoration and parging services to resurrect the original beauty of your home.
If you need brickwork restoration services, make sure to give us a call. Our team will inspect your current situation and provide an ideal restoration solution for your property. Feel free to contact us at (905) 824-2557 or fill out the form below.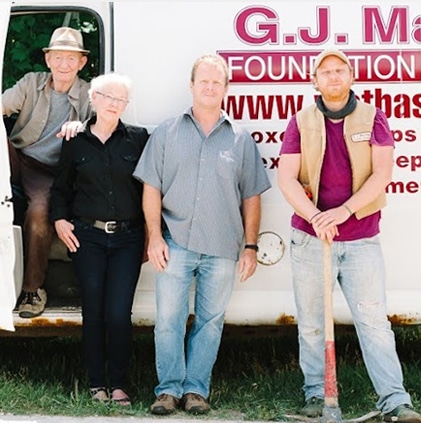 Frequently Asked Questions:
Schedule a Visit with us Now!
After you fill out the form below, we will contact you as soon as possible for A FREE ESTIMATE. If you still have any questions, feel free to contact us anytime.