Toronto's structural clarity in a sea of confusion.
Exterior Crack Foundation Repairs | Serving Toronto
June 24, 2020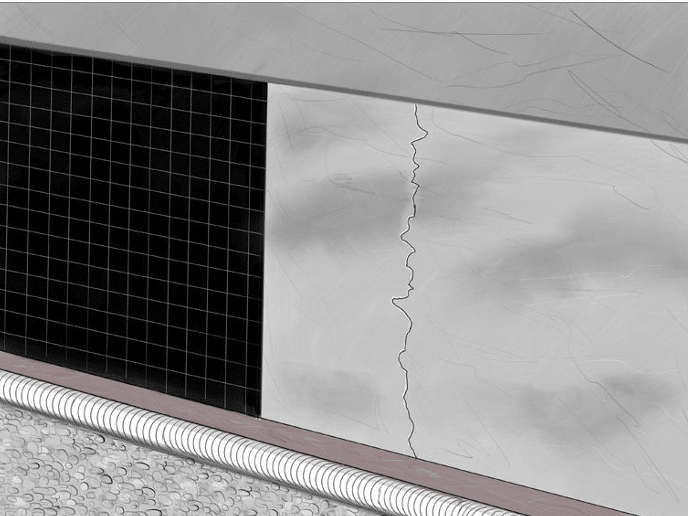 If you are a GTA resident noticing cracks in your home's basement exterior, don't stress! G.J Macrae is ready to serve you. Let our Foundation Crack Repair experts take care of you and your home. Cracked foundations are common in Toronto. Our team is dedicated to evaluating the issue and finding the right solution to ensure that these types of repairs are professionally remedied.
Understanding Concrete Crack Repair
It is normal for concrete structures to settle over time, causing the structure to fracture or crack. Now that we know it's common, it is important for us to understand how to take care of these cracks properly. Concrete offers very little flexibility, causing solid concrete slabs, walls and pads to crack over time. A common reason as to why concrete cracks may occur is due to not having any form of rubberized membrane applied to below grade concrete structure. If this is the issue, we have the perfect solution to correct the seal of your concrete foundation walls the right way! Learn all about how we assess Foundation Crack Repairs on our website!
Exterior Crack Repair
Correctly identifying a foundation problem is key to Foundation Crack Repair success. The first rule of thumb regarding Concrete Crack Repairs is to understand that some repairs must be completed from the exterior of the foundation. An exterior method repair lasts longer than an interior repair. This is because interior foundation crack repair may still allow water penetration into the crack. Over time, this can cause interior coatings, injections or interior "membrane" to break down and fail. We know dealing with a Foundation Crack can be stressful for a homeowner, but with the help of our experts at GJ Macrae it doesn't have to be. Nothing makes us happier than serving residents of the Greater Toronto Area with the best repair services to suit your home's needs. Call to book your appointment today at (905) 824-2557!
What to expect during an exterior crack repair
You may be wondering where cracks come from? To answer your question, cracks usually form within the exterior of your foundation wall. An exterior repair occurs to prevent water and moisture from going into your foundation. When dealing with a foundation problem, our experts will evaluate all aspects during an inspection to find the best solution to suit your home's needs.