Toronto's structural clarity in a sea of confusion.
Flooding: How to Minimize the Damage
January 16, 2020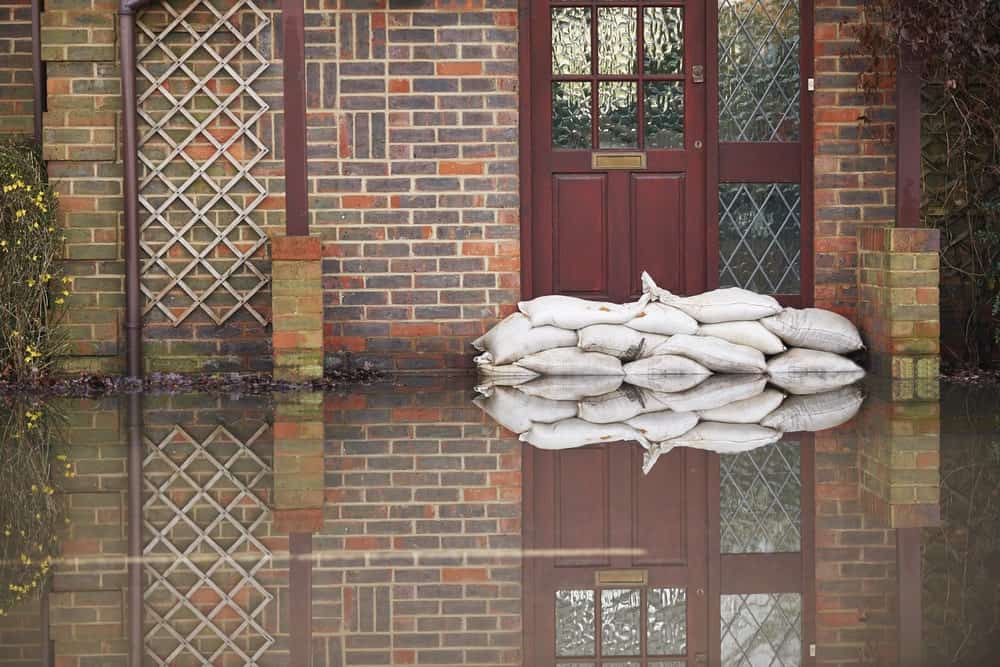 On August 7, 2018 rain fell so hard and so quickly in the City of Toronto that people were stuck in flooded elevators, TTC vehicles flooded and passengers were forced to swim to safety, and people ran to seek shelter where they could.
The temperatures in Toronto have risen between 1 and 1.5 degrees over the last 30 years, thanks to climate change. This means more volatile weather than we are used to, including flash flooding and winter rainstorms.
This January, Toronto broke its extreme daily rainfall record for January – receiving 59 mm of rain. This may seem like a lot of rain, but it is even worse during the winter months, when the ground is frozen. This means that unlike in the summer, the ground cannot absorb the rain, leading to more rain above ground and subsequently more flooding. Some homes in the Richmond Hill area were even evacuated during our most recent flood.
All of this doesn't fair well for our basements. Here's a look at some of the statistics gathered from past storms over the last 20 years in Toronto.
• On May 12, 2000, an average of 68mm of rain fell. This generated more than 3,000 basement flooding complaints.
• On August 19, 2005, within 3 hours, up to 153mm of rain fell. This storm resulted in more than 4,100 basement flooding complaints.
• On July 8, 2013, more than 100mm of rain fell within a period of 90 minutes. This resulted in almost 4,800 basement flooding complaints.
The frequency and severity of these events means that we need to change the way we approach caring for our homes. In the Greater Toronto Area, the weather is always forecasted. Flood warnings are predicted which gives us some time to prepare. Flooding however is very difficult to stop, regardless of advance notice. There are however ways to minimize the amount of water getting in. This blog will look at ways that you can help prepare for a flood and minimize the damage that it causes.
1. Your Floodplain and Risk of Flooding
Toronto offers Flood Management which is offered by the Toronto and Region Conservation Authority (TRCA). Their main mandate is to reduce the risk of life and damage to property. They do this by providing the public with notice, information, and advice when it comes to severe rainfall. They also provide Prevention & Mitigation, Preparedness, Response, and Recovery. The flood risk management at the TRCA deals with all phases of emergency management. This is a great source of information for those living in the Greater Toronto Area when it comes to storms and their expected impact.
2. Move Non-Waterproof Items to Another Level
If you own a home with a basement, even if your area isn't prone to flooding, we suggest moving all expensive items and electronics/appliances, to another level of your home. You can never be too sure how high flood water will rise, so it is best to put these items as high in your home as possible, instead of just on a shelf in your basement. From televisions to generators, photo albums to stereos, moving these items can save you time, money, and heartache after an unexpected flood.
3. Keep Your Property Undamaged
Another way to prevent rainwater from entering your home and causing flooding is to keep your property undamaged. This means keeping your property and foundation well cared for. If you notice that you have a small crack in your foundation, or pooling close to your foundation wall, contact the experts at GJ MacRae. It's never too early to call and have experts come and evaluate the condition of your home before it's too late. We also suggest cleaning your gutters regularly, checking rain spouts to ensure they are properly positioned, as well as repairing any damage to your roof or your sidewalk and driveway. By keeping on top of your home errands, you can avoid a catastrophic event like a flood in the future.
4. Contact the City of Toronto
Does your area become easily flooded after a storm? Contact the City of Toronto. If you notice any standing water on your street or sidewalk, call 3-1-1. Even if it is only a bit of water after a small storm, this can quickly become out of hand during a large storm. Toronto works hard to keep up with water management but contacting them can alert them to an issue that they were not yet aware of.
5. Review Your Insurance
Another way to prepare for a flood is to review your insurance policy. Many homeowners don't know that general homeowner's insurance policies don't cover every type of water damage. Most only cover water damage that occurs inside the home (i.e. plumbing related leaks). If you're not sure what your insurance policy covers, it is important to contact them to make sure that you are covered in the case that your home becomes flooded. If you live in an area that is prone to flooding, you should also contact your insurance company and ask if they have separate flood insurance. This may raise your monthly premium, but it will cost you less in the long run if your basement happens to flood.
6. Contact GJ MacRae
If your home is flooded, you have a leak, or you'd just like an expert to evaluate your home and foundation, contact the experts at GJ MacRae. Our team will come to your home and help you determine what measures need to be taken in order to make your home less prone to flooding or other water damage
The GJ MacRae Difference
If you suffer from flooding in your home or a leaky basement, contact the experts at GJ MacRae. Our team has been servicing the Greater Toronto Area for decades. We can provide you with quality repairs that will last. That's the GJ MacRae difference! Call us or visit our website today to learn more about what we can do for you and your home.