Toronto's structural clarity in a sea of confusion.
How to Get Your Home Ready for Winter
September 25, 2017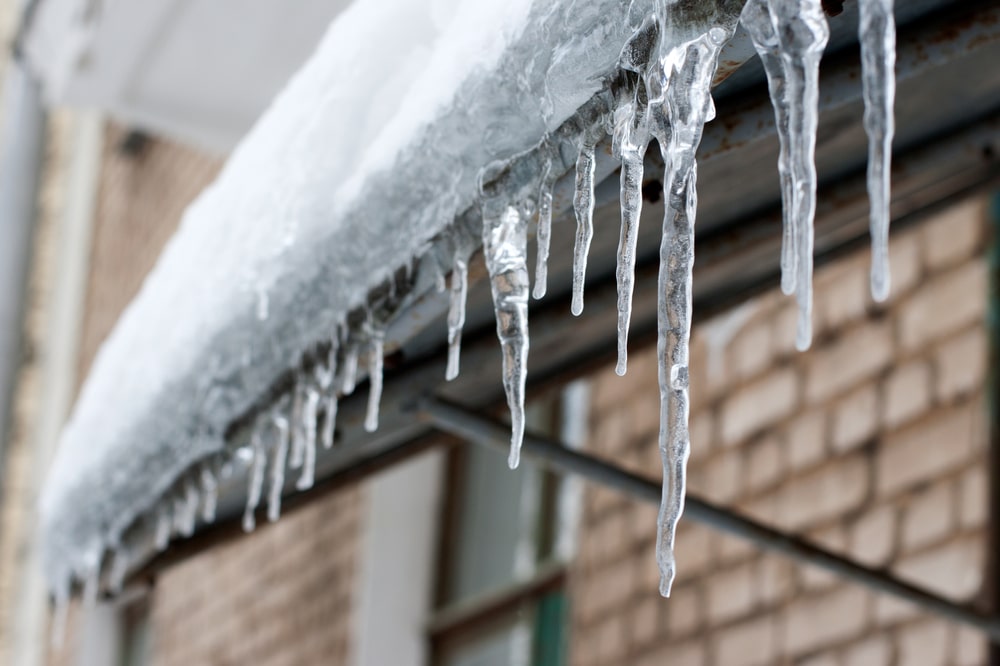 The cool fall and winter air is quickly dismissing summer. In order to ensure that you enjoy the cooler weather without stress, you need to prepare your basement for excess water and snow build up. It is highly likely that your basement can get damaged from the inevitable rain and snow that comes during the cooler months. Your foundation can develop hairline cracks due to snow build-up, making it easier for the basement to flood. If you are not sure whether or not to reach out to a professional immediately, there are some measures that you can take to either prevent a wet basement or determine if you require assistance.
Check your Eaves Trough
An eaves trough is a type of gutter that is usually fixed underneath the roof. Any waste or debris inside the gutter can interfere with the eaves trough running smoothly. It is also important to ensure that the downspouts are extended a minimum of 3 feet away from the foundation. This will direct excess water away from the basement walls, hence limiting the chance of flooding. Another way that water can sneak into your basement is through the window wells, so it is important that they are clear of debris as well.
It is highly recommended that you start the process of preparing your home for the cold months as soon as possible. If you get your home ready now, it will save you time and money when spring and summer come around. If you have thoroughly checked your eaves trough and you still cannot figure out the problem, call GJ MacRae to help. The following is a list of services that we offer.
Basement Waterproofing
Groundwater can build up due to excess rain or snow, causing the water table to rise. In this case, basement waterproofing is necessary to prevent hydrostatic pressure from bringing water into your basement. If the water finds its way into the basement, it can contribute to issues such as mold and decay. GJ MacRae will ensure that your basement is fully waterproofed and that there is no chance of water entering your basement.
Basement Crack Repair
Repairing cracks in the basement depends on whether you have a poured concrete foundation or a concrete block foundation. If you have a poured concrete foundation, here are the steps we will follow to repair it:
We will hand dig approximately 2.5 to 3 feet on either side of the crack, right down to the footing.
To remain tidy, we will collect all the dirt that will accumulate from the digging on top of a tarp.
We will clean and dry the entire surface area with a wire brush, and then apply Hydro Shield to repair area. Hydro Shield is a rubberized membrane.
Finally, we will install drainage board to prevent the water from building up once again.
If you have a concrete block foundation, the above steps will remain the same with one key difference. When we dig on either side of the crack, the opening will be measured about 4 to 5 feet, since cracks occur horizontally in this type of foundation.
Prevent Basement Leaks
When water enters your basement through window wells, the only way to fix the problem is by installing a drain to carry water away from the foundation of the house. We will take out the window well and use weeping tile to prevent water from entering. Once the weeping tile system is installed, we will reinstall the window well and stabilize the new drain. This will prevent future leaks.
Internal and External Weeping Tiles
Did you know, the only way to achieve a 100% waterproof basement is to install weeping tiles inside the walls of your basement? To install a weeping tile, we will drill a hole into each cavity, releasing the trapped water. Then, we will install the drainage board and hook up the weeping tile to the sump box or floor drain. We follow a similar process for every weeping tile installation, however, some changes may be required depending on the type of concrete that the walls are made of.
MacRae VibroPak Underpinning System
The owner of our company, John MacRae, invented a system that helps homeowners in the Greater Toronto Area improve their homes and increase the value of their home equity. We can use this method to add up to 9 feet of additional length in your basement. All it takes is 3 steps towards a better, more profitable home:
Perform an Engineer's Assessment (We will recommend an engineer)
The engineer will create drawings for the underpin
GJ MacRae will provide you a quote based on the drawings
Sump Pumps
In order to understand why installing a sump pump is beneficial to your basement, we will first explain how a sump pump works. The sump pump is located in a sump box inside your basement. The main purpose of a sump pump is to relieve hydrostatic pressure from underneath the floor of the basement. It does this by trapping water that has accumulated around the foundation of the basement. It also has an automatic shut-off that keeps water at a manageable level. Here is how we will install the sump pump in your basement:
First, we will break the concrete floor and dig a carefully measured hole below the basement floor.
We will place the sump box in the center and fill the rest of the space with gravel.
An electrical floating micro switch will automatically turn on and off, as required.
Want more useful information and tips regarding your foundation? Learn more about our services on our website and contact us today for all your wet basement needs! GJ MacRae will ensure that your basement is protected from any excess water or snow build-up during the cooler months!