Toronto's structural clarity in a sea of confusion.
GJ MacRae Answers Your Basement Questions!
May 01, 2019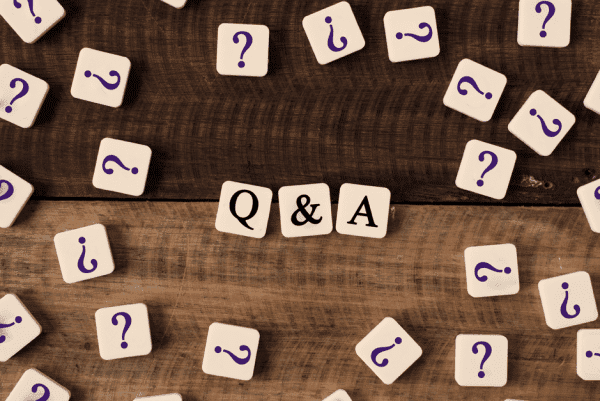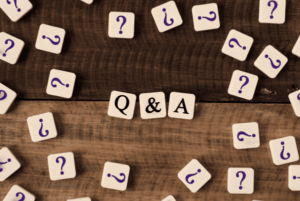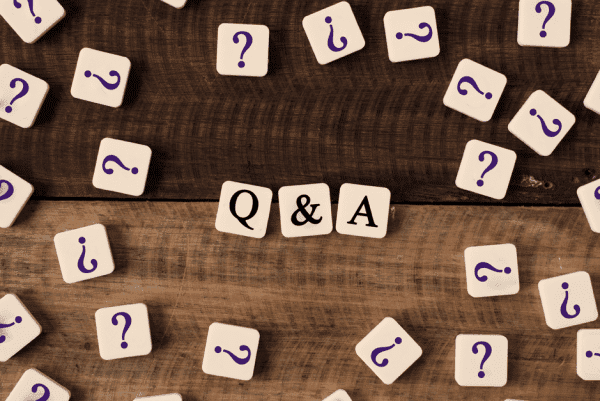 Basement waterproofing and repair can be a complicated process. Just the thought of water leaking into a basement or a cracked foundation leaves homeowners in fear. That's why at GJ MacRae, we receive a lot of questions from our customers. We've been in the basement waterproofing and basement repair business for decades.  We thought that the best way to answer all your questions would be to dedicate a blog to answering your questions! Here's some of our most asked questions.
Q: How do I check for structural damage?
A: We hear this question a lot! Sometimes structural damage can be seen from the outside or inside of the home. The tell-tale signs are large cracks in the foundation wall or in the basement floor. These cracks form over time when water builds up against the foundation of the home which causes hydrostatic pressure. This pressure pushes water into the walls which corrodes and shifts the wall. Once the water enters these cracks it also expands and contracts with the changing weather. This makes the cracks grow longer and wider, allowing more water to enter your home and your foundation to receive more structural damage.
On other occasions, such as when you have a barrier outside the home or a finished basement, you may not be able to see these cracks that are causing structural damage. We suggest that you monitor for any leaks and at the first sign of water, contact the experts! We'll be able to use our decades of experience to pinpoint where the leak is coming from and determine whether or not there is structural damage that you need to fix!
Q: What is a weeping tile?
A: This is a very good question! Many people hear the word weeping tile floating around but aren't sure what it actually is! A weeping tile is a plastic, corrugated pipe that has small slits in it. This pipe carries water away from your home to ensure your foundation stays dry and hydrostatic pressure does not build up!
Q: How does weeping tile work?
A: When water builds up around the foundation of your home, your weeping tile system begins to work. These pipes have slits in them which doesn't allow the water to rise above them. This means that as the water levels rise, the weeping tiles will fill with water and carry it away from your home. This means less hydrostatic pressure, less cracks, and a dry basement!
Q: Where does weeping tile drain to?
A: A weeping tile drains the water away from the foundation of your home. Where it ends up is dependent on the way that your home is situated, the grade of the land, and when your weeping tile was installed. As long as your weeping tile is stopping water from building up against your foundation and causing hydrostatic pressure to build, it is being carried far enough away from your home!
Q: When is the best time of year to do foundation repair?
A: You would be surprised how many times we are asked this question! The best time of the year to do your foundation repair is when it is necessary! If your foundation is cracked and allowing water to enter your home or compromising the structural integrity of your home, a foundation repair must be completed immediately. Although it may be easier for our team to work in the warmer months when there is less rain water and the ground is not frozen, if you have a foundation issue, contact us immediately! We will visit and inspect the area and inform you of the next steps to keep your home dry and safe.
Q: What is parging?
A: Have you ever looked at the foundation of your home and noticed a coating above the ground on the foundation? This is parging! Many people view parging as purely cosmetic, but it actually helps to seal cracks. Parging also helps keep the heat in your home which means warmer winter nights and lower bills! It is important to note however that parging is not just a quick fix. If there is another reason that water is piling up near your foundation, this issue will have to be fixed as well! Remember, if you're not sure, there's no harm in calling in the experts to have a look!
Q: Can you live with a leak in your basement?
A: Many people try to cut corners when it comes to saving money. Unfortunately, this often happens with foundation repairs and basement leaks. We believe this is due to the fact that homeowners are paying for a service that provides no cosmetic improvement to their home. We beg to differ! If you leave a leak in your basement, it will continue to escalate which will result in mold and mildew, which is not good for you or your home! We always suggest that if you have a leak, you should immediately fix it!
Q: How do you stop basement leaks from occurring?
A: There is no real way to stop basement leaks, but there are steps that you can take to prevent them! Having experts inspect your home is a great way to prevent leaks in your basement. Another tactic to keep the water out of your basement is to have your basement professionally waterproofed! Contact our team today to learn more about this process.
Q: What is a Sump Pump?
A: A Sump Pump is a piece of equipment that is installed in the lowest part of your basement, in a sump pit. These two pieces are connected to the weeping tile system. It works to ensure that water does not build up around the foundation of your home and cause hydrostatic pressure.
Q: What does a Sump Pump do?
A: A Sump Pump works to pump and redirect water away from a home's foundation. Although it may not always be necessary as the weeping tile will be carrying water away, a Sump Pump is extremely useful when the snow melts or we receive flash flooding.
We hope that we've answered all of your questions! If you have any other questions about your home, your foundation, or anything else, contact us. Our team of experts at GJ MacRae Foundation Repair and we will be happy to help ensure that you and your home remain safe and comfortable all year long!