Toronto's structural clarity in a sea of confusion.
How to Repair a Foundation Wall
November 14, 2018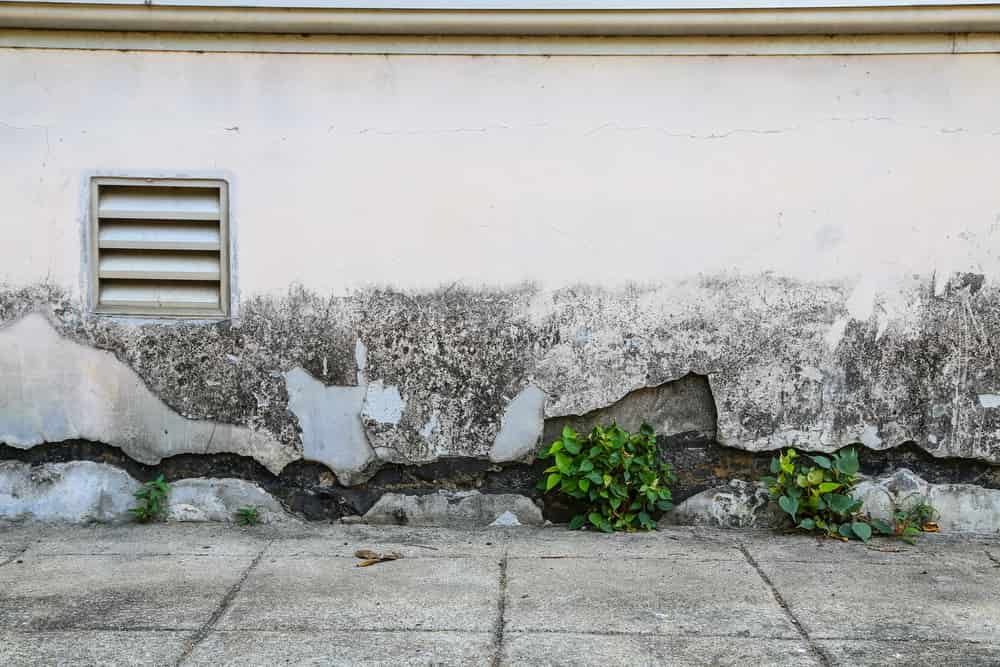 As the winter weather approaches, the ground is quickly expanding as it freezes. This can mean trouble for the structure of your home. If you are experiencing leaks in your basement, it could be a sign that there is an issue with your foundation. It is important to take care of and fix foundation issues as soon as you realize that they are there. Foundation issues can lead to a great deal of damage to your home that can be devastating, both for your home and for your wallet.
What is a Foundation Wall?
A foundation wall is the support of the entire house. It is carefully created and then the house is built on top of it. This means that if it fails, so does the home. These walls also act as a retaining wall to form a basement or as a frost wall from the earth and are arguably the most important part of a home.
Why do Foundation Walls Crack?
There are several reasons why foundation walls crack. Sometimes the foundation wall was not constructed properly, or as seen with many new homes the job was rushed, which results in cracks. Even if they were constructed properly, with time they tend to settle which can lead to a fracture or a crack. It is just a fact that even though concrete is a durable material, it will tend to crack overtime.
How Can you Fix a Foundation Wall?
A quick google search can show you several ways to fix a foundation wall. We're here to tell you that there is one main rule when it comes to repairing a poured concrete crack repair – the repair must be completed from the outside of the foundation wall. Other companies may try to sell you on foam gravel beds or crack injections, but with all our years in the business we believe otherwise. Any repairs done from the interior will just allow water to continue penetrating and you to continue hiring someone to do the job again.
There is a right way to fix a foundation wall. Since the exterior of the wall is usually where a crack originates we will need to expose the crack. This means identifying where below-grade utilities are so that they can be avoided during the excavation and moving all obstacles that are in the way of the repair. Once we begin digging we look at the weeping tile system and determine whether or not it needs to be replaced. We then begin to carefully expose the area with a wire brush and begin to assess the damage. This is how we will determine the best way to approach the repair. Our team will begin grinding out all cracking, voids, and tie-rod holes and then will fill them with expansive hydraulic cement. Once this is complete the team will coat the entire foundation wall in primer. This primer is used to ensure that the rubberized membrane will adhere to the concrete foundation wall well. After the primer is dried a layer of fiberglass mesh is applied by hand. This combination is essential because it has a rubberized consistency which allows it to move with the structure, preventing rips, tears, cracks, or leaks! We then apply another layer of rubberized membrane, a layer of thick plastic, and then a later of Platon drainage board. This board will allow for decreased levels of hydrostatic pressure against the foundation wall.
Once the job is complete and the area surrounding the foundation wall has been filled a termination strip will be attached to the Platon drainage board. This is necessary because of below grade movement, due to our changing weather conditions in the GTA this can cause a separation between the drainage board and the termination strip. This separation causes trouble as noted below:
A perfect environment for driving rainwater to get behind the patch
The already patched repair area
Can create an unsightly finish to the exterior above grade areas
In order to avoid these issues, a termination strip is installed. Once everything has been repaired and the area is back to normal, we wash and sweep the area. We then collect our gear, roll up our tarps, and leave the area as it was prior to our arrival – minus the foundation crack! This is the benefit of hand excavation combined with a team who cares. The repair is low impact and doesn't leave your house in need of expensive landscaping!
How Can I Prevent My Foundation Walls from Cracking?
Over 85% of the homes built in Canada don't have any rubberized membrane applications on the foundation walls. This means that they are very susceptible to cracking. A functioning weeping tile system alone will not protect your basement or its concrete walls from water penetration. Only a fully below-grade rubberized membrane, coupled with a complete weeping tile envelope can fully guarantee the seal of concrete foundation walls.
Hire the Experts
Hiring a contractor and a company that is experienced in structural foundation repair, foundation cracks, and rebuilds is the difference between putting a Band-Aid on a problem and reopening the chapter again in a few years. Generally speaking, you only get one chance at repairing these types of deficiencies before it is too late or the damage is too catastrophic to fix. This means that it is absolutely imperative you choose the correct company to get the job done right the first time.
The GJ MacRae Difference
There are many people offering cheap foundation repairs, but a homeowner should think twice about something as important as your home's foundation. At GJ MacRae, we care about providing our customers with quality repairs that they can count on. We are a family-owned and operated business that has been servicing the Greater Toronto Area since 1975. Remember us for foundation or basement crack repair in Toronto, Oakville, Mississauga and more GTA areas at the best price and quality work. If you have a question about foundation repair or about our other services, visit our website or call us today at (905) 824-2557.