Toronto's structural clarity in a sea of confusion.
How to Keep Basement Pipes from Freezing this Winter
February 13, 2018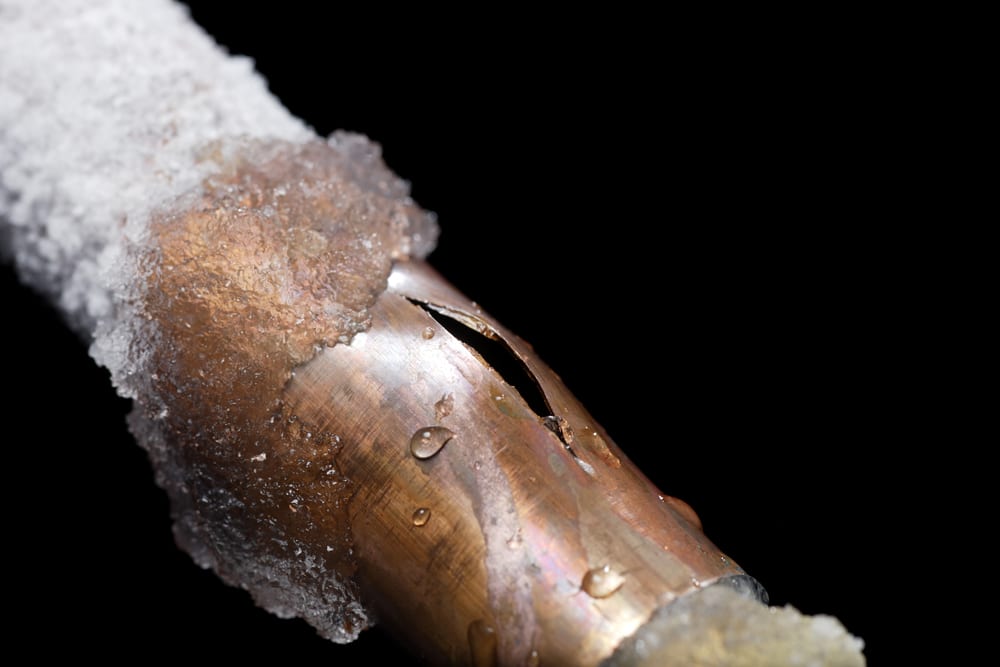 Winter has officially arrived in Toronto and the GTA. It has brought snow, wind, ice, and sub-arctic temperatures. These cold temperatures can wreak havoc on your basement. It can cause pipes to freeze and, even in some cases, rupture. This can lead to unwanted leaks and flooding in your basement that are hard to repair due to the extreme cold weather. There are ways to prevent your pipes from freezing or cracking. This blog will teach you some tips and tricks to keep your basement safe and dry this winter season.
Drain/Flush out Outdoor Pipes Pipes aren't just inside the home. Most homes have outdoor faucets and taps for hoses and some even have in ground sprinkler systems. It is important to ensure that these pipes and lines are blown out and all the water is removed from them. Although they sit outside the foundation of your home, if they freeze and crack or rupture during the winter, it can result in a very messy clean up in the spring after the thaw. Insulation Keeping your pipes warm is a great way to prevent them from freezing. Here are some suggestions for ways to insulate your pipes.
Indoor Pipes Even though they are not outside, the pipes inside your home need insulation too, in order to prevent them from freezing. The first step is locating the pipes. They can typically be found along the ceiling in the basement and under cabinets. Once you have located the pipes, you can wrap them in a foam pipe insulation. This is to help keep the heat from the running water in the pipes warm and prevent any ice from forming and creating potential issues. If it is not already done, make sure to also insulate pipes that are going to or coming from your hot water tank.  
Outdoor Faucets/Spigots Although you may not have exposed pipes outside, if you own a house chances are that you have some faucets/spigots on the exterior of your home. It is important to keep these faucets insulated during the winter. Although insulation does not create heat, it will protect the faucet from the elements which can help prevent the pipe that it is connected to from freezing.   Pipe Exposure There are a few simple things that you can do in order to prevent your pipes from freezing and potentially bursting this winter. If you have any sinks that are positioned against the outside wall, you can open the cabinet doors. This will better expose the pipes and the exterior wall to the heat that is being created in the house.   Heating The overall temperature of your home can play a large part in preventing your pipes from freezing. To achieve this, we suggest that you keep your furnace set to a warmer temperature than you are used to, at least on the days that we experience extremely cold weather and dropping temperatures. This will help assist in keeping your pipes at a temperature that prevents them from freezing. Unfortunately, sometimes keeping your pipes warm and in good condition is difficult. This may mean that a pipe may burst and lead to flooding. A good tip is to make sure that you know where your main water shut off value is. This way, in case disaster does strike, you can prevent extensive damage by shutting off the water.   If you encounter an unavoidable situation where your pipes do freeze and your basement floods, call the experts at GJ MacRae Foundation Repair. Our staff can help you quickly repair your basement and ensure that your home remains livable and warm this winter season.
Visit our website to contact us today, or call us at (905) 824-2557! Whether you're in Toronto West, GTA West, Etobicoke, Mississauga, Oakville, Burlington, Milton, or even Georgetown, our experts can assist you!