Toronto's structural clarity in a sea of confusion.
Renovating Your Basement During the Different Seasons: 101
April 05, 2018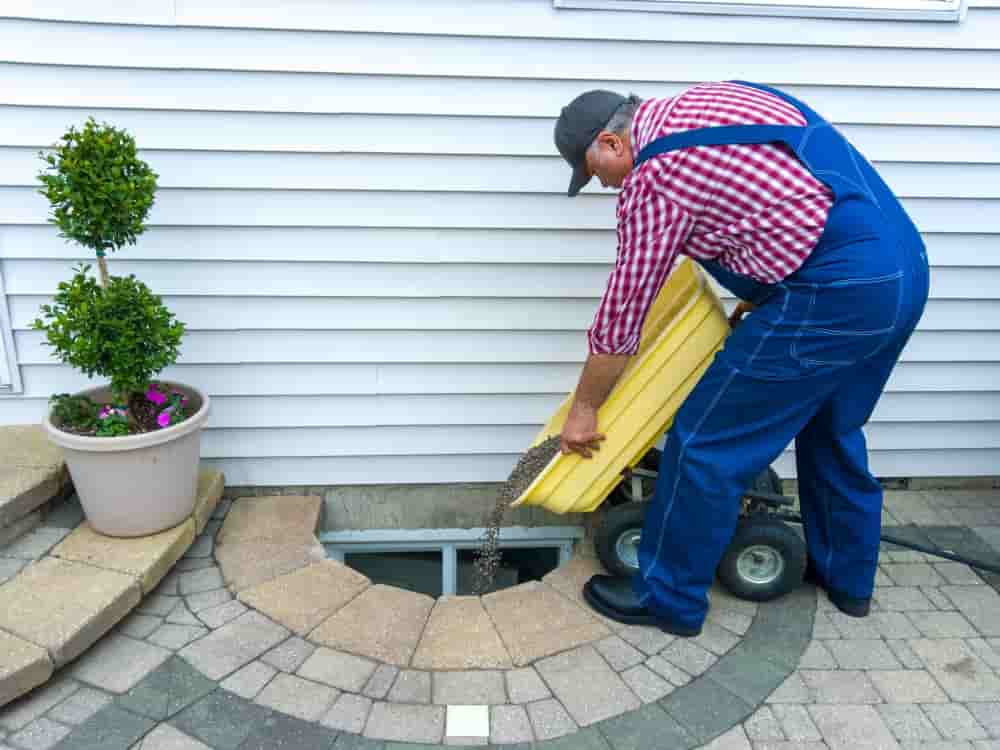 Renovating a basement can be a lengthy and daunting process. It is important to renovate at the right time of the year to avoid any issues. Keep reading to find out the pros and cons of renovating your basement during each season!
Spring
Spring is an excellent time for home renovations. Some of the projects that can be efficiently accomplished in spring include window replacements, basement waterproofing and foundation repair, bathroom remodels, basement finishing, and more!
Pros
When spring comes around, the weather is usually much warmer and this allows for flexibility. There are a variety of projects you can accomplish without worrying about colder weather.
If the weather permits, you can work on interior and exterior renovations without any problems. During the winter, you are restricted by the cold weather and may not be able to do a lot of exterior renovations. Spring is a great time to accomplish both interior and exterior projects.
Spring is a great season to get landscaping done, as it gets the property and basement ready for the summer.
During your yearly spring-cleaning, you can discover any moisture issues in the basement that may require repairs.
Cons
Spring is usually the season where all the snow is thawing. This means that there is a lot of excess moisture around the property that may make waterproofing and excavations slightly more challenging if handled by inexperienced crews.
Due to the high volume of rain in the spring, it may be difficult to conduct exterior renovations with ease.
Summer
Summer is the most popular season for any big renovation project. The warm weather makes everyone excited for a change!
Pros
In summer, the weather is usually more reliable in terms of temperature and precipitation, and due to the extended daylight, renovators are simply given more time to work on the projects.
Sometimes renovations open large areas of your home to the outside atmosphere, and it is generally a lot easier to live through these conditions in the summer.
if you are not renovating yourself, you can plan a vacation to escape the renovations. It is easy to leave the chaos behind and go away in the summer because kids are on summer vacation and time off is easier to get!
Cons
Summer heat can make it unbearable to work and in turn, the tasks accomplished may not be done to full potential.
The heat can affect how the basement is remodeled. For example, concrete can dry too fast in hot weather, which can be problematic for basement renovations, mainly when exterior basement waterproofing.
Fall
Is your basement falling apart? Fall can be a great time to do basement renovations for many reasons. Keep reading for the advantages and disadvantages of basement renovations in the fall.
Pros
Starting basement renovations in the fall will ensure they are ready just in time for the holidays including Thanksgiving and Christmas. You can host many events in your basement once it's renovated!
Fall is the best time to renovate because you can avoid extreme weather conditions such as weather that's too hot or too cold. It is the perfect temperature to work efficiently.
Since fall is typically off-season, contractors are more readily available.
Cons
The window of time to renovate in the fall is much shorter than other seasons. Fall typically lasts a month or two before extreme cold weather comes in, so renovations need to be completed quickly.
Winter
People often shy away from conducting basement renovations in the winter. However, winter can be a great time to renovate your basement.
Pros
Renovation contractors generally have a lot more time in the winter which allows for you to select the dates you prefer.
By completing basement renovations in the winter, you are freeing up the other seasons for other home renovations that are hard to accomplish in the wintertime.
Interior jobs such as painting the walls can be beneficial in the winter. The high heat can make the paint dry much faster.
Cons
It is nearly impossible to do any exterior renovations in the winter due to the extreme cold weather and snow.
If you share walls with a neighbor, there is a possibility that basement renovations can create loss of heat for both you and your neighbor. This can be avoided with a temporary insulation but it comes at an additional cost.
There are pros and cons to renovating your basement in each season. Be sure to pick the season that best suits your needs. If you require basement waterproofing services in Greater Toronto Area prior to renovating your basement, contact GJ MacRae Foundation Repair specialist today.