Toronto's structural clarity in a sea of confusion.
Signs Your Sump Pump is Ready to Fail
February 21, 2018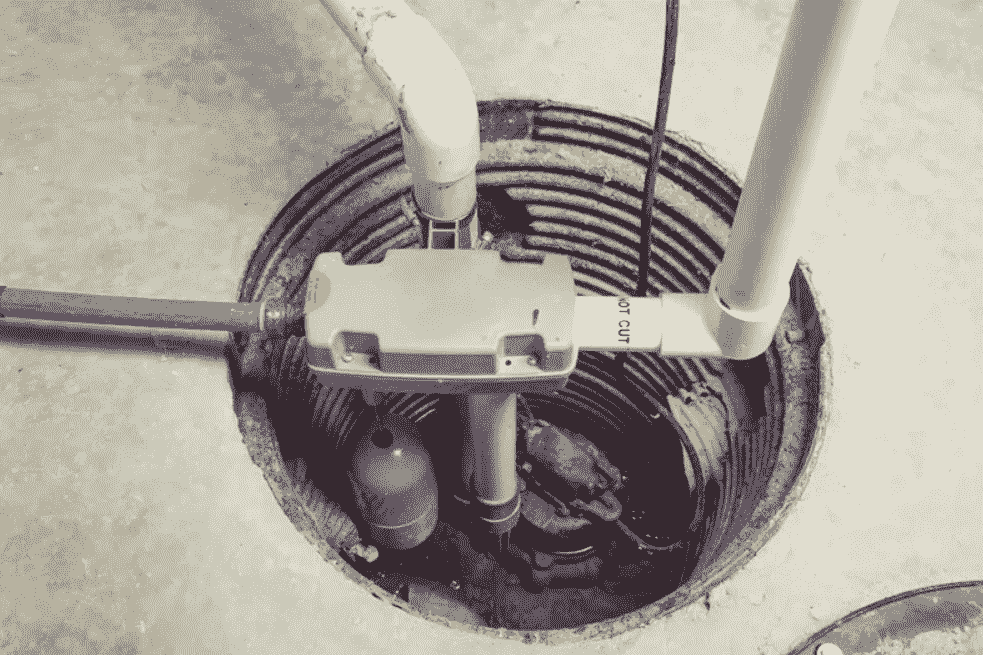 If you are a homeowner with a basement in the GTA, your basement can be affected by the wet conditions that are a result of snow and rain. Therefore, it is important for homeowners with basements to have a working sump pump to assist in keeping water out and preventing mildew and mold from forming.
Your sump pump is not something you think about often. This is because you know it is there and you expect it to work to keep your basement protected and dry. Unfortunately, sump pumps are not something that you can just install and forget about. They require maintenance from time to time and will eventually need to be replaced. Therefore, it is helpful to know what signs to look out for when your sump pump is starting to fail, so that you won't encounter an unexpected flood in your basement.
Long Run Time
When a sump pump stays running for longer than normal, it is a sign that your pump is being forced to work harder to move the water out of your basement. This can be caused either by excess water or the distance the water needs to travel. Regardless of the cause, if the motor needs to work too hard to pump the water out, it can fail which would result in a malfunctioning sump pump or possibly even a flooded basement.
Heavy Noise
If a sump pump is running normally, it should only make a low humming sound. If a loud or clunking noise is coming from your sump pump, then it is a sign that your sump pump needs to be replaced. A noisy sump pump can be caused by a jammed impeller (fan used to suck water up into the pump) or a broken bearing. The only way to solve either of these issues is by getting a new sump pump.
Not Turning on When Needed
When your sump pump is not turning on when needed, you know there is a problem. However, it is not necessary to go directly for a replacement because you can first check the float switch. There are many occasions where the float switch gets stuck because the sump pump is functioning incorrectly. After the inspection, if the problem is not caused by the float switch, then changing to a new pump may be necessary.
Continuous on and off Cycling
If your sump pump keeps turning on and off, it may mean that the basin of your sump pump is too small for the water it needs to hold. In this case, your sump pump will need to run more frequently as the water fills up faster. Constant on and off cycling of your pump happens because it needs to keep up with the depth of the water filling up the pump, which might burn the pump's motor over time, requiring a new pump to be installed.
Pedestal-Style Sump Pump
This type of pump is usually made of plastic and while they were quite popular in the past, they do not provide the same quality as newer pumps. These types of pumps tend to be more unstable and louder than the current options on the market. With this being said, it'll be better to upgrade pedal-style pumps to submersible pumps because they are more efficient for your home's basement needs.
Damage from a Failed Sump Pump
Failed sump pumps can lead not only to terrible floods, but also to mold, mildew, and other damage to your basement. To avoid potential problems, make sure that you are not neglecting your pump. Regular maintenance can be helpful, as well as being alert to any noises your sump pump may be causing. The appropriate and best time to replace your sump pump is before the old one stops working completely. Replacement or maintenance of a sump pump is usually around every five to seven years.
Aside from these signs, it is recommended for homeowners to check their sump pumps often (every month or two) to ensure that they are functioning properly.
Check Sump Pits and Groundwater Drain
It is also important to check the sump pits and the groundwater drain. This is because there may be debris such as rock, mud, and silt which can affect the proper functioning of the pump as well as the water being discharged from it. With the constant check for and removal of debris, many serious consequences can be prevented from occurring in your basement.
Have a Battery Backup System
A Battery Backup System is a crucial aspect to consider especially in winter time, in case the electricity goes off due to cold severe weather. By having a backup system, your pump will still be able to function without power. Homeowners also need to make sure that their backup system will pump the same amount of water as a standard pump because if this is not possible, a flood could still occur.
Use Caution if Pump Fails
In the worst-case scenario, if the sump pump fails and your basement gets flooded, remember to use caution. Do not enter a flooded basement without ensuring that all electricity is completely shut off. It is better for a reputable water remediation specialist or a licensed plumber who can help control the damage and prevent further consequences to follow up.
Do you think that your sump pump needs replacement or maintenance? Still have unclear questions about your existing sump pump? If this is the case, do not hesitate to contact G J MacRae today! As a locally owned business in Toronto, Mississauga with extensive below-grade waterproofing experience, we can help you with all of your foundation repair needs!
Also Read : Sump Pump Repairs