Toronto's structural clarity in a sea of confusion.
Sinking Foundations: What to Do?
April 29, 2019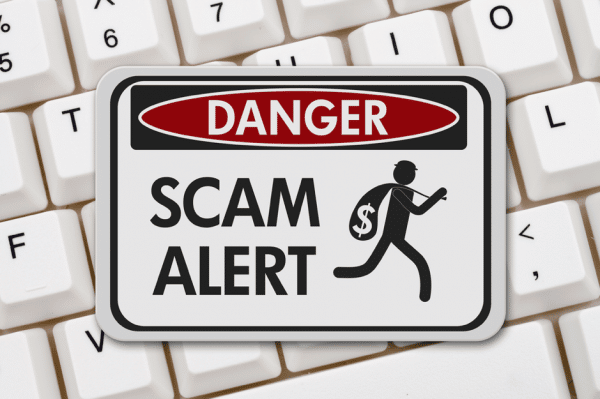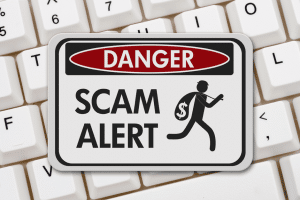 The world that we live in is full of amazing technological advances that seem to enter and transform our lives daily. From smartphones to smart homes, we often forget how different and how much simpler our lives have become with these pieces of technology. Gone are the days of visiting libraries and finding connections in a phonebook. If you have a question about anything, it can be answered with a simple Google search. There are some downfalls to the way that we are living now however. One of the biggest downfalls is that the internet is full of companies that are misrepresenting themselves. In the online world, anyone can hire someone to design them a website and fill it with content that will wow people into opening up their cheque books. Unfortunately, the victims of these "fly by night" organizations, are often those who are looking for reputable contractors. We have heard horror stories from several customers who hired a basement waterproofing or basement foundation repair company online and were left with lighter pockets and an even bigger mess in their home. That's why we decided to show you how you can avoid basement waterproofing scams!
What is Basement Waterproofing?
Basement waterproofing is a multi-stepped approach that involves coating the outside of the foundation wall in order to stop water from penetrating it and entering the basement. This is an important part of keeping your home dry and your foundation sturdy.
Why Scam People Who Need Their Basement Waterproofed?
Many companies target people who are looking to waterproof their basement because it is not a cheap job. This job takes a lot of knowledge, time, and skill to properly complete. These companies also take advantage of the fact that not many people know much about basement waterproofing. This means that even the most interested customer can oversee their work, and not know whether or not it is being completed properly.
Basement waterproofing isn't like other home repairs. If you hire a contractor to install a sink and it doesn't work, you will quickly know. Basement waterproofing on the other hand is generally underground and hidden from sight. This means that you won't know that the job wasn't done correctly until your
How to Avoid a Basement Waterproofing Scam
There are several ways to avoid a basement waterproofing scam. Here are a few ways that you can separate the novice from the pro.
Research!
Research is a very important step in finding a legitimate company to complete your basement waterproofing. When you begin looking for basement waterproofing companies, start with recommendations from friends! If a friend has had their basement successfully waterproofed in the past by a company and has good things to say, then call that company! Referrals are one of the best ways to find a reliable contractor.
If you are choosing the online route, make sure to check reviews! There are several different websites where people can leave reviews, such as Google, (Yelp remove) and Facebook. It is important to read through the reviews and see what other people thought about the customer service and the quality of the work that the company provided. If there are 100 bad reviews and only 2 good ones, that company may not be the one that you want to hire.
Once you have selected a few basement waterproofing companies and made a list, it is time to ask them for a quote. 
Research is a great way to weed out the good from the bad and help stop you from becoming the victim of a basement waterproofing scam!
Too Good to Be True?
Did you receive a quote from a company that seems way too good to be true? Well, unfortunately it probably is. Not only is basement waterproofing a long and difficult job with many steps and experience needed, it also requires materials that cost a substantial amount of money. This means that if you talk to 10 companies and one of them quotes you 50% less than the rest, although the offer may be tempting, you must ask yourself why and how they are offering this service for so much less than the competition and still making money.
Constant Add-Ons
Is the contractor that you hired constantly suggesting additional work? Although some contractors may notice things on your foundation that need attention, if the additions become a trend, then perhaps you should ask them to not proceed or have another contractor give you a second opinion. 
Warranty?
The most important part! Does the company that you are considering offer a time tested, true warranty for their work, or just a piece of paper that says 'warranty'? If a company offers a warranty, this shows that they are confident in the quality of their work. It also shows you that even if the job isn't completed correctly, or fails in the future, you can contact them to have the job fixed without having to pay for another company to come in.
These are great ways to determine whether you are hiring a legitimate basement waterproofing company. Also never be afraid to contact your potential basement waterproofing company and ask them questions! A legitimate company will be happy to assist you and answer and questions that you may have.
The GJ MacRae Difference
GJ MacRae has been waterproofing homes in the Greater Toronto Area for over four decades. Our team of experts will get the job done right – each and every time. We, like you, are homeowners. We know how important keeping your home safe and dry is! That's why we only provide our customers with the best possible service.
If you need your basement waterproofed, contact the experts at GJ MacRae today! Our team will work with you to ensure that your home stays safe and dry for years to come.