Toronto's structural clarity in a sea of confusion.
SOS My Basement is Flooded!
August 12, 2019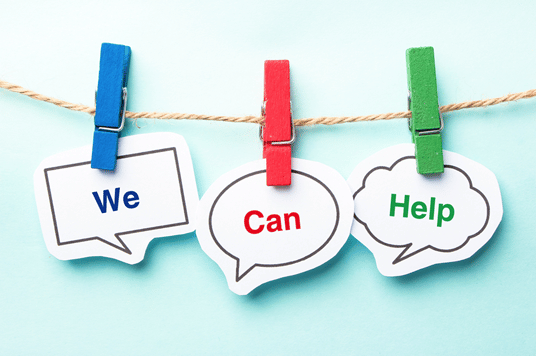 One of any homeowners biggest fears is to have their basement flood. Water, although typically less feared than fire, can cause catastrophic damage, especially when it enters your home unexpectedly.
Causes of Basement Floods in Toronto
Do you own a home in Toronto? There are several different reasons why your home can flood in Toronto. Toronto is known for having extreme weather. From hail to snow, humidity to wind chills, the weather truly does reach both ends of the spectrum in the city. Basement flooding, regardless of the region, can occur for any number of reasons including:
A poorly sealed foundation
Downspouts that empty too close to the house
Poor grading conditions
Your home's location (low-lying area, high water table etc)
Clogged eavestroughs causing water to overflow and land next to the foundation
Blocked storm drains in the street
If you think that your home has any of these issues, it is important to contact the experts at GJ MacRae. Our team of professionals can come and assess the situation and provide suggestions that can help prevent your basement from flooding in the future.
How to Prevent Basement Floods
There are several different ways that you can help to prevent your basement from flooding. Some of these preventative measures can be completed by the homeowner and some require experts in the field to complete. Here are some examples of how your home can be protected from basement floods!
Outside the House
There are many different ways that you can help prevent your basement from flooding, all from outside your home!
Keep Water Out
There are many different tactics to help keep water out of your basement. Some of these include:
Sealing cracks or leaks in the walls, floors, windows, foundations, and window wells
Clearing eavestroughs and downspouts of leaves and debris
Disconnecting your downspouts from the sewer system, where possible
Ensuring your disconnected downspouts are draining properly
Ensuring the grading around your home slopes away from the foundation wall
Increasing the green space around your home with plants and shrubs
Installing porous pavement to help absorb rainwater and melted snow
Repairing or replacing damaged weeping tile systems
Clearing debris from roadside grates to help water enter the storm sewer
Ensuring shallow ditches between properties are clear of obstructions
These simple tasks that you can incorporate into your weekly tasks can really help keep your home from potentially flooding!
Inside the House
There are several different ways that you can help prevent your basement from flooding. Here are some tips on how to prevent flooding, all from inside your home.
Understand your Plumbing
Did you know that homeowners are responsible for plumbing from the property line to inside the home? That means that it is very important that you understand your plumbing! There are a few different plumbing items that you should know about, in order to save you pain in the future!
Sewer/Sanitary Service Pipe: This pipe connects the plumbing in your home to the main sewer on the street
Storm Sewer Pipe: Storm Sewers are designed to carry rainfall water away
Backwater Valve or Sump Pump: A Sump Pump's job is to pump water away from your home. It is important to understand how to keep a Sump Pump maintained as well as how to keep it operational during power outages.
Weeping Tiles: A Weeping Tile is used to collect and transport underground water. It is important to identify their condition and where they are connected. This will help you be able to ensure that the Weeping Tile is functioning properly!
Now that you know about the main plumbing that leads to your home, you can contact an expert if you notice any leaks or flooding and know what is causing the water to enter your home!
Maintain your Plumbing System
The next step is to ensure that your plumbing system is functioning properly. Once you learn about these components you will be able to know when they are malfunctioning and if the repair is minor, you will be able to fix it yourself! Some important things to remember to keep your plumbing system happy is:
Fix cracks, blockages or other condition problems.
Avoid creating clogs. Do not flush dental floss, Q-tips or other personal care products. Never pour fats, coffee grinds, oils, or grease down the drain.
Ensure your backwater valve and Sump Pump as installed by an expert. These items should also be properly maintained so that you know that they are working properly and helping to keep your home dry!
Contact the Experts
It is important to contact the experts if you're not sure where your basement leak or flood is coming from. Identifying the cause can be a very important step in fixing the issue! Here are some of the bigger issues that can result in a wet basement.
Foundation Waterproofing
When older homes begin to settle, they often develop cracks in the foundation walls. Even though these cracks may be small, water can find its way through them and into your home. Over time, the cracks can grow and allow more and more water to enter your basement!
French Drains
Often times, homes will have a specific part in the yard where water gathers. This excess water can cause the ground water to build up and result in hydrostatic pressure. This pressure can result in a leaky basement! If you notice pooling water, contact the experts and they will install a French Drain system to eliminate the issue!
Sump Pump
As discussed earlier, Sump Pumps are a very important component to keeping your basement dry. It is important to have a Sump Pump installed by an expert because they require power to run and can play a large role in keeping a home dry.
Why Choose GJ MacRae
GJ MacRae has been solving basement issues in the Greater Toronto Area since the mid 1970s. They have been fixing water issues for so long that they are considered one of the first companies in the region to have used the term "Foundation Repair". Many years of consistent projects, repairs, and service, has allowed GJ MacRae Foundation Repair to stand the test of time. With over 10,000+ completed projects, no one in the GTA is more qualified for your foundation project! Here are some more reasons why GJ MacRae is the right choice for your basement repair needs!
1. The Full Spectrum Experts
GJ MacRae is the first and only basement waterproofing and structural foundation repair company that covers all waterproofing, underpinning, structure, and drainage related solutions.
2. Meticulous Hand Excavation
GJ MacRae specializes in residential hand excavation. This technique allows them to take on projects with tight access points and makes it easy to leave the property in the state it was originally in.
3. Family Owned and Operated
GJ MacRae is the only active family-owned and operated basement waterproofing and underpinning company in the Greater Toronto Area!
4. GJ MacRae Knows Their Stuff
If you have a question, call GJ MacRae. Their experts are always available to give you advice on weeping tiles, waterproofing, and so much more!
5. Knowledge, Passion, Longevity
GJ MacRae is comprised of expert foundation repair experts – and they won't pretend to be anything else!
6. The Oldest Warranty in the Business
GJ MacRae has completed over 10,000 projects during their four-decades of working in the Greater Toronto Area. We know what we're doing, and it shows!
If you're worried about your basement and flooding, call GJ MacRae today. The team will help you put your basement flooding worries at ease!