Toronto's structural clarity in a sea of confusion.
The Value of Structural Engineering
February 10, 2023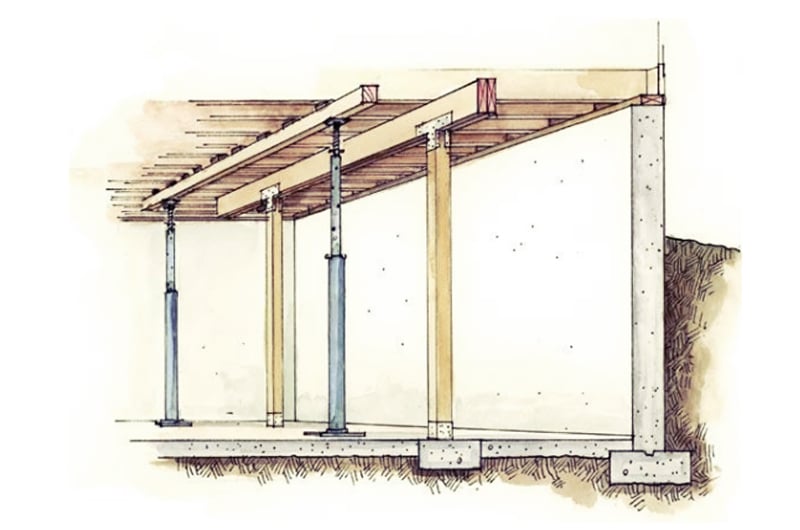 What we usually consider as impossible are simply engineering problems, there's no law of physics preventing them!
Michio Kaku
The Essential Role of A Structural Engineer for Foundation Repairs
Hiring a structural engineer for your foundation repair or underpinning project is a great first step that will save you time and money in the long run. Structural engineers are licensed professionals who specialize in designing strong, long lasting foundation walls, underpins, structural reinforcements and footings. In addition, they understand the importance of making sure that all building projects meet local safety codes and regulations. Furthermore, they possess the knowledge to spot potential problems that may arise during construction, saving homeowners thousands of dollars in costly repairs down the road. Structural engineers also have valuable insights into material sciences which essentially translates into higher quality builds. For instance, they can advise on solutions depending on soil type or determine how much steel reinforcement should be used in certain areas of a project to ensure stability and reduce long-term costs associated with upkeep. Lastly, a high quality contractor-engineering relationship is a must have for any foundation repair or basement underpinning project as this open line of communication translates into an extremely high-quality end product.
How A Structural Engineer Adds Value
Structural engineering is an important part of the foundation repair and underpinning process, but how does a structural engineer add value? Engineers are key as they are responsible for designing and analyzing repair strategies for various components of a structure including footings, foundation walls, support beams and underpins. They also ensure that these components can withstand the load they're designed for as well as staying cognisant of environmental factors such as wind or snow loads. Structural engineers essentially make sure that all supports are in place to create a safe, reliable and long lasting environment for building occupants.

High Quality Local Structural Engineers
KH Davis Engineering – Toronto
https://khdavis.com/
(416) 489-1228
Strong Builds Engineering – Mississauga
https://strongbuilds.ca/
(647) 995-7461
Revive Engineering – Oakville
https://www.reviveengineering.com/
(647) 648-3969
Seymour Home Consulting – Burlington/Hamilton
http://www.seymourhomeconsulting.ca/
(905) 634-1414
Additional Resources
Contact GJ MacRae Foundation Repair for industry leading basement waterproofing, foundation repair and underpinning repairs and advice. Also, check out our new youtube web series called 'In The Field' where we break down structural foundation repair projects in detail. Click the video below for more!