Toronto's structural clarity in a sea of confusion.
What are Sump Pumps Used For?
March 30, 2019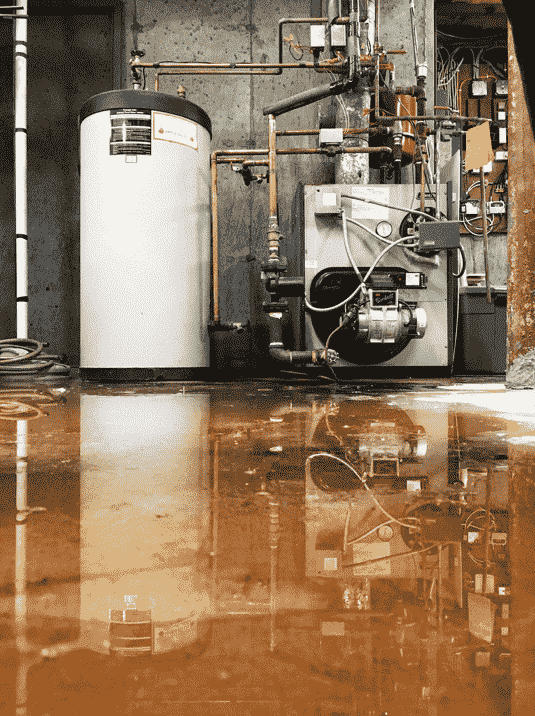 Are you wondering what sump pumps are used for? This blog will give you an insider's look into what a sump pump is, what is does, and why you need one.
What is a Sump Pump?
Sump Pumps are used to remove water from below a structure. They remove water from rain and groundwater that has collected in a sump basin. Sump Pumps are installed when basements have a tendency to flood often or if the water table is above the foundation of the home.
What Does a Sump Pump Do?
If there is water near the foundation of your home, it can cause the hydrostatic pressure to rise and push vertically through the floors as well as the walls. The Sump Pump works with the Sump Pit which is dug at the lowest point of the basement. The Sump Pit is connected to the weeping tile system. When working together this system really helps redirect the water away from the house and helps the weeping tile system function when there is excess water in the area.
Homes can also have issues with low-water tables. These homes require a superior Sump Pump that is high-efficiency and uses filter cloth. This allows the weeping tile system around your home to not have to do as much work which prevents it from breaking down and failing. The Sump Pump will carry the water away which stops the weeping tile from becoming overwhelmed.
But how does a Sump Pump work? A Sump Pump has a float valve. This valve turns the system on whenever water reaches a certain level. This means that when water reaches a dangerous level, the Sump Pump will begin pumping the water away, keeping your basement safe and dry.
Why Do I Need A Sump Pump?
Sump Pumps can keep your home safe and dry. Many people use their basements as a place to spend time with their family, as added square footage for storage, or even as an entire apartment! If this area begins to fill with water, that means that all your belongings will be wet and ruined and oftentimes insurance companies will only pay for a certain amount of damages. Even if your basement isn't finished, leaks can lead to mold which isn't good for your home or your family!
Although a Sump Pump may seem like an added expense, isn't the safety of your home, belongings, and loved ones more important? Spending money on a Sump Pump now could be saving you much more money in the future if a flood occurs! Plus, if you are often away from your home, a Sump System with a battery backup can give you the peace of mind that you will not return to a flooded basement.
Another important aspect of installing a Sump Pump is that our team will survey your home. They will look for underground springs or streams in your area, as well as determine whether or not you have a high-water table. Many homeowners do not know these things about their homes, but our experts can help!
What Kind of Sump Pump Should I Install?
Wondering what kind of Sump Pump, you should install? There are two common types of Sump Pumps that are used.
Pedestal Pumps
A Pedestal Sump Pump has a motor mounted above the basin. These pumps can be loud, unreliable and often times hum or vibrate. This can become annoying to homeowners.
Submersible Pump
A Submersible Sump Pump is quieter than a Pedestal Pump and it features addons that filter out debris before it enters the mechanical zones of the pump. These pumps are far superior to Pedestal Pumps.
Beyond the type of Sump Pump, there are other factors to consider when making your decision. You must look at the horsepower and wattage of the Sump Pump. The power rating will tell you how much electricity the Sump Pump will use. The more efficient the Sump Pump, the better!
What Brand of Sump Pump Should I Install?
Once you have decided which kind of Sump Pump you want to install, you have to pick a brand. We recommend and install Armstrong, Liberty, and Hydromatic industrial specified sump pumps. These pumps area more expensive but they feature brass impellers (not plastic), are crafted from cast iron (not cheap recycled alloys or plastic), their shafts are made of carbon and stainless steel (not cheap anti corrosion steel), they are also self-regulating and are built in internally cooled self-contained units.
How Big Should My Sump Pump Be?
In order to decide what size your Sump Pump should be, many factors have to be determined. Experts will look at the depth of your basement, the drainage area, and the distance that the water will have to be pumped away. We always tell our clients to err on the side of caution because it takes a lot of power for a Sump Pump to push 6" of water away from your basement and home! Plus, quality Sump Pumps will last much longer than their cheaper counterparts.
How Much Does a Sump Pump Cost to Use?
Since Sump Pumps are electric, you may be wondering how much installing one in your home will cause your next bill to rise. It really depends on the type of Sump Pump that you install. Remember earlier when we talked about efficient Sump Pumps? These Sump Pumps use less wattage and therefore will cost less to operate. Think of it like a light bulb. If you use a light bulb that is 110W vs 60W then the latter will cost half the price in electricity! The same thing happens with Sump Pumps. We commonly hear that inferior pumps:
Use twice the wattage to achieve the same flow and pressure
Use double the power, costing twice as much to operate
This means that even though a higher quality Sump Pump will cost you more initially, over time the increased electricity bill will add up to more if you purchase an inferior pump!
How Do I Keep My Sump Pump Working?
Since Sump Pumps aren't the cheapest addition to your home, here are some tips to keep your Sump Pump working properly and keep repair bills away! In order to keep your Sump Pump happy, we suggest that you:
If you are going through a dry spell, you should still check on your Sump Pump! You can do this by placing a garden hose into the Sump Box and filling the basin with 5-10 gallons of water. The Sump Pump should begin working to evacuate the water. This will keep your Sump Pump working well and if your Sump Pump doesn't turn on, it will inform you (in a controlled environment) that your Sump Pump has stopped working.
Check your Sump Basin lid is on correctly to ensure the Basin isn't filled with debris.
Check the discharge pipe to ensure it isn't filled with debris.
Purchase a battery backup system. This will allow you to know that even if your power fails during a storm, that your Sump Pump will do it's job to keep water away from your home. Make sure to check the battery every 4-6 months after installed.
Following these simple steps can help keep your Sump Pump functioning properly and keep your home safe and dry.
The GJ MacRae Difference
If you own a home and need work done relating to your basement or foundation, contact the team at GJ MacRae. We have been servicing the Greater Toronto Area for decades and would be proud to help keep your home safe and dry! Visit us online at wetbasements.com to learn more about us or call us today in Mississauga at 905 824 2557!