Toronto's structural clarity in a sea of confusion.
What Is Basement Underpinning And Why Should I Do It?
April 16, 2018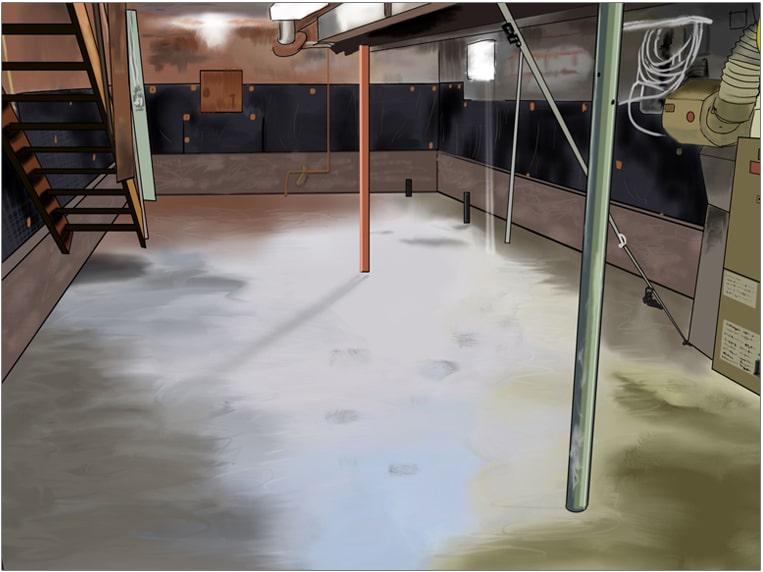 Underpinning is a term commonly used in the industry that refers to the process of reinforcing an existing foundation. Examples of this type of work include shoring-up a structure that was not originally built to standards or perhaps degraded overtime, to fix foundations that may be subject to subsidence or land slippage, or to prepare a foundation to carry additional weight. Another reason why underpinning is performed is when a homeowner would like to raise the ceiling height of their basement. Underpinning basement walls is a common procedure when homeowners would like to transform their basement into a full height basement, or create more storage space, in order to create a living space with an acceptable height. It is important to perform underpinning (digging under the new foundation) rather than simply excavating the floor of the basement because it could upset the balance of the foundation and lead to structural failure if completed improperly.
When homes were purchased many years ago, the basement was never the unique selling point of the house. It was seen as the cold, musty room in the house that was used simply for doing laundry or storing boxes. Now, basements have become an acceptable living space and can be used for a variety of reasons. Underpinning basement walls can allow you to put in a pool table, home theater, TV, and other cool things! In order to accomplish this, underpinning basement walls is generally required. Underpinning your basement allows you to get rid of or hide items such as support column posts, furnaces, and water heaters. Moreover, underpinning is beneficial because you can add luxuries to your basement such as heated flooring, large windows, or even your very own walkout!
Benefits to Underpinning your Basement
As mentioned earlier, underpinning your foundation is completed for a variety of reasons including stabilizing your home from structural damage or creating a larger living space. Here are 5 other reasons why underpinning in Toronto homes is beneficial for you.
1 The construction will make your home easily accessible.
When any sort of construction is done to the basement, it has the potential to reveal the hidden mechanics of your home. This makes your home easily accessible for inspections, upgrades, and repairs. If you live in an older house, underpinning can make it easy to modernize your house by replacing old plumbing, electrical wires and connections, and even insulation systems. Moreover, your basement waterproofing systems can also be upgraded during the underpinning process, further preparing your basement against any possible leakage over time. By investing in underpinning now, you have the potential to save money in the long run.
2 Ceiling height and overall lighting can be increased.
Traditional basements in older homes have low ceilings which make you feel cramped. By performing underpinning, the added headroom can make the basement an attractive living space. You have the potential to remove any unnecessary walls and transform your basement into what you would like it to be. You can do anything with your new basement! Create a games room, a home theatre, or perhaps even an extra bedroom!
3 It eliminates structural problems in the foundation.
Many foundations suffer structural damage that is caused by extreme weather conditions, soil types, or damaged induced by inexperienced structural contractors. Underpinning basement walls can stabilize your home and prevent any future structural damage. This is beneficial because it not only saves you money in the future, but it will also increase your home's overall value if you decide to sell.
4 It is the least expensive project.
If you are simply looking to expand the square footage of your house, underpinning is one of the most cost-effective ways to do so. While the underpinning process is underway, it only affects the basement and not the rest of the house, so you do not need to disrupt your normal routine and life!
If you've decided to begin underpinning your basement, be sure to contact a professional basement underpinning company for help. At GJ MacRae, we use the most robust materials combined with expert know-how to ensure that the underpinning will last. Our crew takes pride in our work and we ensure that underpinning is completed above and beyond specification. Contact us for a quote or more information today!