Toronto's structural clarity in a sea of confusion.
Eavestrough Maintenance: 101
August 05, 2020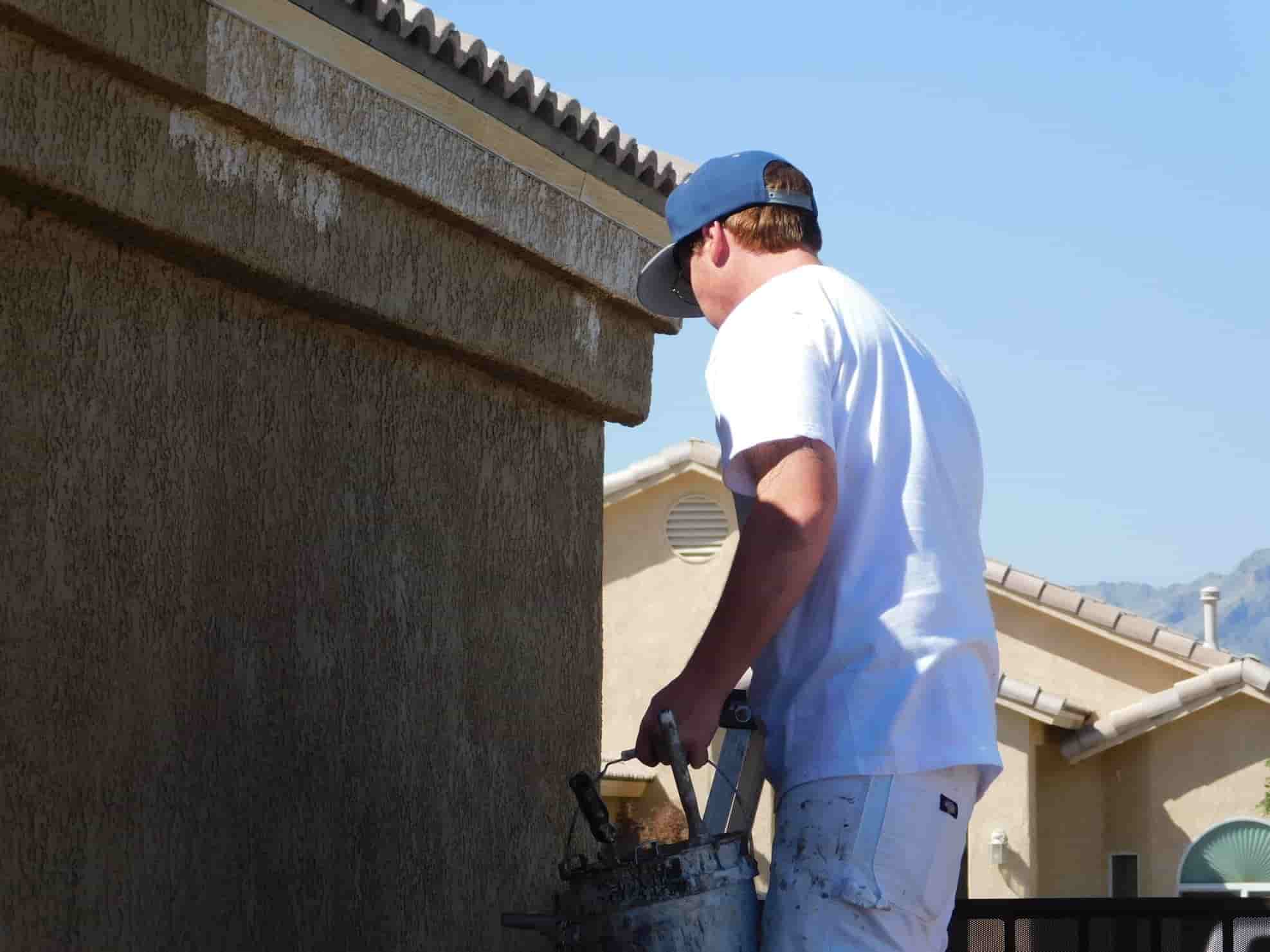 Many people don't often think about it, but cleaning out eavestroughs is an extremely important task homeowners should complete annually. We understand that it isn't something that you want to do, but ensuring they are clear of debris twice a year is a vital part of keeping your home safe and dry. In fact, the majority of foundation problems that we see are caused by poor drainage that comes from faulty or clogged eavestroughs and downspouts. The more water that sits in the soil around your foundation, the greater the hydrostatic pressure and therefore, the more likely you'll have shifting or cracking in your basement walls. Ensuring that your eavestroughs and downspouts are clean and functioning may take a few hours but it can save you thousands of dollars!
How Big Are Your Eavestroughs?
We often see homes that have too small of eavestroughs in relation to the size and steepness of the roof. This leads to rain bypassing the eavestroughs and drainpipes all together when it rains heavily. This results in excess groundwater, erosion, and splashback against the foundation of your home! It is very important to ensure that your eavestroughs and downspouts are big enough to handle any amount of rainfall that mother nature sends our way!
Do You Have Enough Downspouts?
Another important question to ask is if you have enough downspouts. The capacity of your downspout must exceed the expected runoff from the gutters. The easiest way to fix this is by adding an additional downspout. This will allow more water to leave the eavestroughs and prevent unwanted runoff.
Are My Downspouts Properly Placed
The placement of your downspouts is very important. You must not connect your downspouts to your weeping tile system. This will fill your drainage system with leaves, seedpods, pieces of your roof, and more which can lead to a malfunctioning weeping tile system. When placing your downspouts, try to aim them as far away from your foundation walls as possible, we recommend 15-20ft away where possible.
Why Choose GJ MacRae
If you're concerned that improper drainage from your eavestroughs or downspouts has caused damage to your foundation, contact our team today. We will visit your home, inspect the area, and let you know the best course of action to repair it. We have been servicing the Greater Toronto Area for over 30 years and can provide you with quality repairs that will last!