Toronto's structural clarity in a sea of confusion.
Why is Basement Waterproofing Important?
August 22, 2023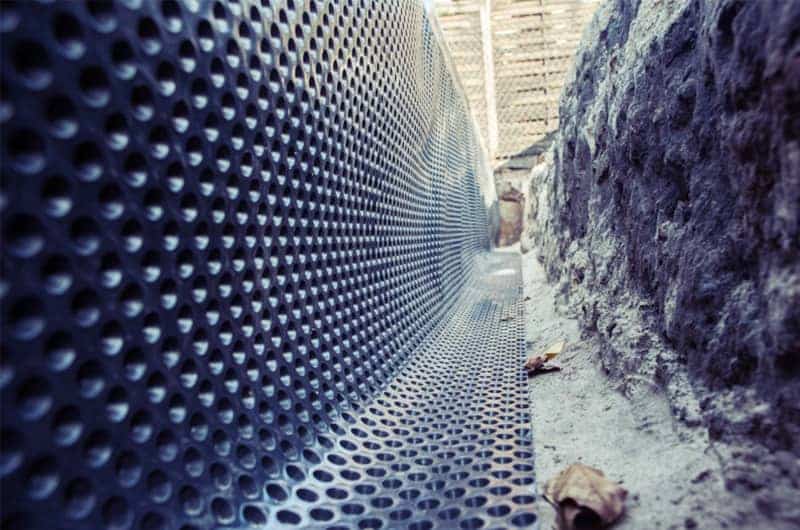 The basement is a versatile part of your house that can be used as a recreational space, storage room, or second family room. The area holds immense potential to be more than just a neglected or dull storage space. Your basement can be transformed into a lively space that not just makes it a useful area but also adds to the value of your property. However, basements are the most prone to water damage since they're surrounded by solid and situated below grade.
Although an essential source of life, water becomes homeowners' most significant pain point when it starts seeping into the house. From the slow spread of mold and mildew to your basement flooding during the rainy season, there are many ways that moisture can seep in and destroy your home from the foundation up. You may not always be able to predict a leak or the entry point of moisture, but professional basement waterproofing in Toronto will go a long way toward preventing the need for foundation crack repair and other structural fixes.
What Is Basement Waterproofing?
"Basement waterproofing" is a technique to prevent the water from making its way into the foundation of your house and to stop the mixture from seeping into the walls of your basement. There are different techniques for basement waterproofing, and upon analyzing the moisture situation and the water entry point, your contractor will choose between interior or exterior basement waterproofing methods.
Interior Basement Waterproofing
It focuses on re-routing and managing the water that has made its way into your basement or is on the verge of entering through the walls or floor. It involves installing a drainage system, barriers, and sealants to route the water away from the home and ensure the water doesn't penetrate through the walls and floor of the basement.
Exterior Basement Waterproofing
As the name suggests, exterior basement waterproofing is the first line of defense to prevent water from penetrating the foundation walls. It is comparatively expensive for interior basement waterproofing as it involves excavating the soil around the exterior foundation walls to access and treat the outside surfaces.
Strong Homes Begin With a Solid Foundation
Your basement is more than just bonus space under your house. It's also the foundation upon which the entire structure stands. Depending on the depth of your basement, your basement or crawl space may be more susceptible to moisture buildup. Even if it never floods, mold can develop on walls, flooring, and ceiling support beams, which are the elements responsible for supporting the rest of the structure of your home. If your basement is unfinished or you haven't committed to basement waterproofing, wood, stone, and cement construction materials can begin to crumble slowly over time.
Most homeowners in the GTA don't even think about their foundation until there's a significant problem and they need to find a basement foundation repair specialist. However, some signs indicate that your foundation is vulnerable, including:
Soil buildup near the foundation. Even if your yard is level, the soil around your house should slope away from the foundation by about 6 inches for the first 10 feet.
If you stand some distance from your home and look straight on, do any walls or the roof appear to be bowing or curved? That might be a sign of settling.
Are cracks in the foundation wider than 1/16th of an inch? These will only become bigger if you don't get the foundation repaired and sealed.
Why Is Basement Waterproofing Beneficial?
Aside from the obvious dry basement, waterproofing your basement can be the best thing you can do for your home for the long haul. In addition to preserving the structure from moisture damage, it also keeps the beauty of your house intact. Let's dive into the learn more about the significant benefits of waterproofing:
Prevention is Key
Repairs to the foundation and structure of your home can be expensive if not dealt with at the first signs of an issue, and damage to your belongings can be painful, especially when they're sentimental or heirlooms. Unfortunately, many people only figure this out after their basement floods. In addition, if damage is done to your foundation walls, the home can pose a danger to the people living there. If you don't want to spend thousands of dollars and months on repairs to your otherwise healthy home, consider basement waterproofing.
Avoid Structural Damage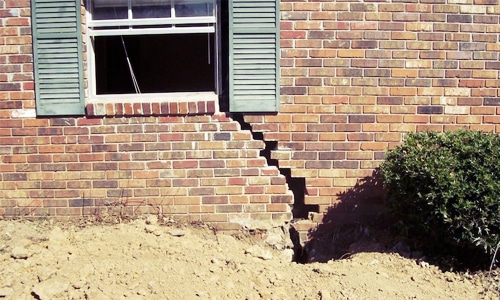 The structural integrity of your home was designed to be reliable. You should not worry about the disaster of home collapse or whether you would need to bulldoze the home entirely due to foundational issues. And even though cracks and deterioration in your home's foundation can occur from water damage during floods, these risks can be minimized by integrating basement waterproofing considerations in the form of a sump pump, weeping tile systems, or rubberized membrane applications.
If you want to avoid replacing your foundation or risking a collapse in your home, you should consider waterproofing.
Lower Your Utilities
Heating and cooling your home costs more when you don't waterproof your home. Leaks in your structure from water can cause an increase in humidity and pump in the outside temperature, regardless of the time of year. With outdoor elements moving in, your utility bills are bound to be far higher than otherwise. If you want to keep your energy bills lower, consider waterproofing.
Increase Your Home's Value
A waterproofed home is worth some extra money! If you plan on eventually reselling your home, a professionally waterproofed home can greatly increase the property valuation. Home buyers are looking to buy homes that will not require much work shortly, and poorly waterproof homes can be trouble. Floods, bugs, structural damage, and potential rot in the home are all at the forefront of buyers' minds.
In this market, you want to get the best bang for your buck when moving. The best way to do that is waterproofing.
Saves On Insurance Claims
Did you know that 20% of all home insurance claims are on water damage or flooding? You can save money on your insurance payments by entirely taking that factor out of play. Getting your home waterproofed immediately assures your insurance company that you will not suffer from this common damage claim, and they can cut you a deal because of it.
Protects Your Finished Basement
If you finish your basement, you are likely attached to the space and use it frequently! However, since your basement is also your foundation, any water damage through your foundation walls will damage your beautifully finished basement! You wouldn't want to repair the walls or floors or replace any expensive equipment, so the best defense against this is to ensure your basement is properly waterproofed.
Prevents Mold Growth and Bugs
Mold and rot can grow in water-compromised basements within 24 to 48 hours of exposure – not to mention the bugs! Mold is a severe home condition and can cause critical illness in family members, the onset of allergies, and long-term conditions. The easiest way to prevent this? Waterproof your home correctly to stop the entry of unwanted guests!
Reduces Repair and Renovation Costs
Repair and renovation costs on your home can be magnified by unexpected water damage, and renovations/additions can skyrocket in price when contractors realize the extent of structural damage in a house, so all the factors mentioned above are worth considering when considering overall home maintenance. A sump pump, weeping tile systems, and outside rubberized membranes are an excellent layer of protection from water entry and structural foundation damage, and by waterproofing your home, you are making it safe for you, your family, and your future.
Finding the Right Contractor For Your Basement Waterproofing In Toronto
Realize your basement's potential, and don't let it become a breeding space for mold and mildew. Invest in a safe and functional basement by protecting it against water damage with basement waterproofing.
Don't wait until you find visible signs that your basement is leaking. Waterproofing your basement now will save money and headaches later. We are leading basement waterproofing contractor in Toronto and have been proudly serving the Toronto West, Etobicoke, GTA West, Mississauga, Oakville, Burlington, Hamilton, Milton, and Georgetown areas since 1975, and we are ready to help you get your basement in tip-top shape today! Call us today at 1-800-361-3108 to get started now.
Frequently Asked Questions
How Long Does Basement Waterproofing Last?
How Much Can A Basement Waterproofing Cost?
Is Basement Waterproofing Worth The Investment?
Can Homeowners Waterproof Their Basement Themselves?