Toronto's structural clarity in a sea of confusion.
Eavestrough Maintenance And Why It's Important
January 16, 2016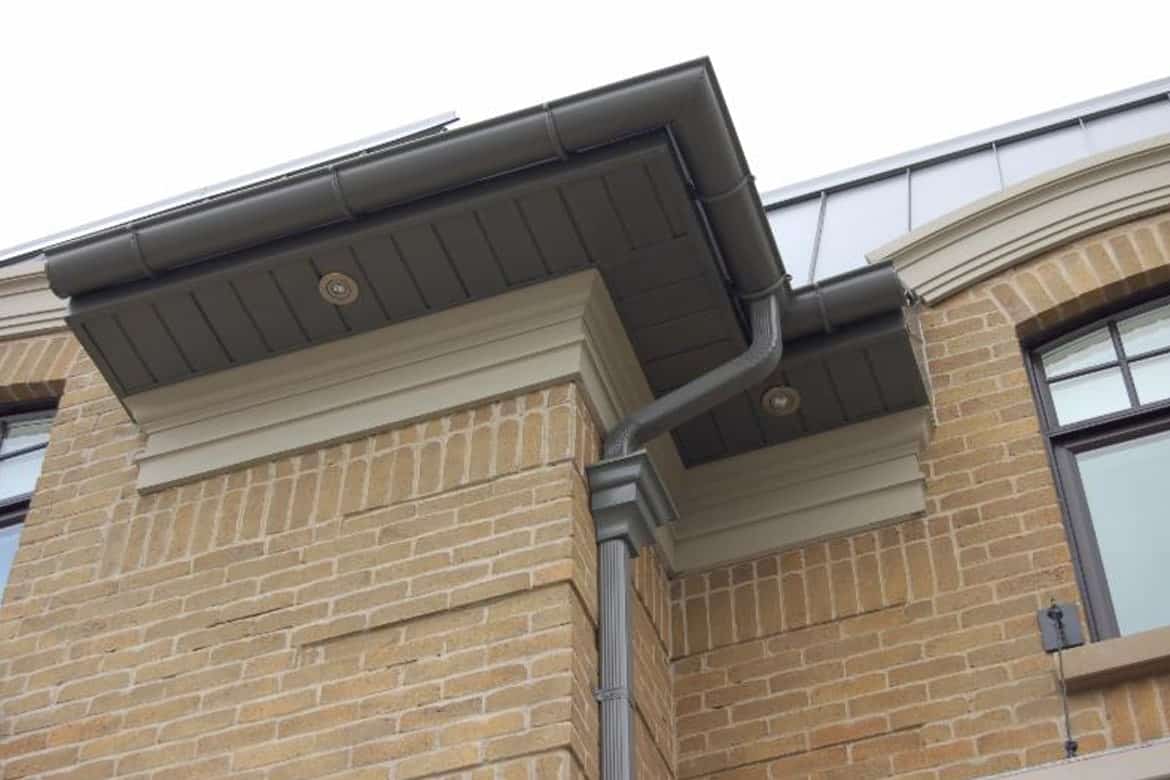 The main purpose of a rain gutter is to protect a building's foundation by channeling water away from its base. The gutter also helps to reduce erosion, prevents leaks in basements and crawlspaces,[2] protects painted or stained surfaces by reducing exposure to water,[3] and provides a means to collect rainwater for later use. Gutters are also very effective at keeping building egress areas clear of falling water. Going into a house entrance below water running straight off the roof in a heavy down pour is literally like taking a shower. This major reduction in moisture also helps to keep entrance surfaces dry and free of moss, slime, algae and other growths likely to cause slips. Rain gutters can be made from a variety of materials such as cast iron, lead, zinc, galvanized steel, painted steel, copper, painted aluminium, PVC (and other plastics), concrete, stone, and wood. Water collected by a rain gutter is fed, usually via a downspout or "downpipe" (traditionally called a leader or conductor), from the roof edge to the base of the building where it is either discharged or collected.
Water from rain gutters may be collected in a rain barrel or a cistern. Clogged gutters can cause water leakage into the building as the water backs up. Clogged gutters can also lead to stagnant water build up which allows mosquitoes to breed and also allows grasses and weeds to grow in the gutter. Gutters must be maintained regularly to remove leaves and other debris to keep them from clogging. Gutters that are filled with debris can overflow and soak the foundation, damage the roof structure, and exacerbate ice dams in cold climates. Effective gutter guards that keep debris out but allow water to enter are a good alternative to regular cleaning. Regardless of the gutter guard protection used, all gutter systems should be examined for cleaning and repair twice every year.
Another option is to use a closed gutter to ensure that debris and leaves do not enter the gutter. The continuous hanger is a way to protect gutters from clogging and damage while reducing required cleaning to a minimum.