Toronto's structural clarity in a sea of confusion.
Basement Renovation Ideas
October 14, 2019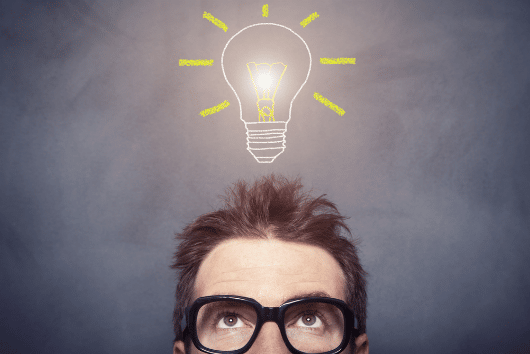 Are you thinking about renovating your basement? You're not alone! Many people opt to renovate their basements to create extra space and square footage for their families to enjoy. The first step in this process is finishing the basement, and then deciding what kind of space you'd like to create! Keep reading for some exciting basement ideas that will transform your home.
1. Home Theatre
Looking for a basement renovation idea that will satisfy the whole family? Why not create a home theatre in your basement!
One of the first steps to creating an amazing basement home theatre is purchasing comfortable seating. We suggest opting for leather recliners. This way your home family can recline, relax, and enjoy the movie, without being worried about where to put their drink!
The next step is purchasing a large TV or a projector. This way you'll really feel like you're at the movies! Another great addition to a basement home theatre is a vintage popcorn machine! Not only will it look cool but popcorn from a popcorn machine tastes better!
Just make sure to set up Apple TV, Netflix, Amazon, or your favourite streaming service so that you have thousands of movies at your fingertips!
Just a warning, everyone is going to want to come over to watch the big game!
2. Wine Cellar
Are you a wine lover? Then it makes sense to convert your basement into a luxury wine cellar! You can store all your favourite bottles in the cellar and create a separate area for tasting. Cheese and wine? We're coming over!
Just remember that there any many elements to creating the perfect wine cellar. From insulation to ventilation, we suggest consulting an expert before diving into this process.
3. Home Bar
Love the feel of being in a bar but hate the lines and noise? Why not turn your basement into a home bar!
Your home bar should include a bar, bar stools, a pool table, and even a neon sign or two! The design is up to you. You can create a classic bar or even a bar with a theme. No matter what design you choose, we're sure you and your guests will create memories in this space that will last a lifetime.
4. Children's Game Room
Tired of cleaning up your children's toys on the main level? Why not convert your basement into a children's game room. Once you build your children's game room you can say goodbye to bored children and headaches on rainy days. Plus, this space will keep your house tidy and also provide your children and their friends with hours of endless entertainment!
There's plenty of things that you can put in a children's game room, including:
Custom storage
Bookshelves
Board game area
Arts and crafts area
Basketball court
The possibilities are really endless!
Transform your basement into the perfect children's game room and watch your children create memories that will last a lifetime!
5.Living Room
Want to add an extra cozy space to your home? Why not convert your basement into a second living room! You can add a comfy couch, some dim lighting, a fireplace, or maybe even a reading nook. When you're designing your basement living room, just remember to include items that will help you relax and enjoy the space!
6. Adult Game Room
Adults need somewhere to let loose and have fun too! When you convert your basement into an adult game room and let the good times roll.
There's plenty of things that you can put in an adult game room to make it fun, including:
Pool table
Ping pong table
Dart board
The options are endless! Just make sure to include games and other items that will help you really enjoy the space. Plus, you'll save money from going out for entertainment!
7. Home Gym
Tired of spending money on a gym membership? Why not bring the gym to you by transforming your basement into a home gym?!
There's plenty of things that you can put in your home gym to help you stay fit and happy, including:
Free weights
Yoga mats
Stationary bike
Treadmill
Exercise bench
The best part about having a home gym? You can customize it with all your favourite machines and never have to wait in line to use them!
Make sure to install a TV in the room with your favourite TV shows so that you can make your workout fly by! We also suggest putting up motivational quotes, workout guides, and other items that will help you reach your goal!
8. Basement Bathroom
Gone are the days of fighting over who gets to use the bathroom first in the morning! We're sure everyone can agree that there's never too many bathrooms in a home. Adding a bathroom to your basement will make mornings more convenient and allow you to take those extra long showers or soaks in the tub without someone banging on the door.
9. Bedroom
Whether you have a growing teen or host several guests, adding a bedroom in your basement is never a bad idea! Since the bedroom won't be too large, the extra space can be used for a full guest suite, including a large bathroom and walk-in closet. We suggest designing the bedroom with neutral tones and accessories so everyone will enjoy it!
Just a warning though, this basement bedroom may look so good that you'll be tempted to move yourself downstairs!
10. Rental Unit
Don't really need the extra space your basement has to offer? Then convert it into a rental unit and make some extra money! Not only will you be earning extra income from the tenants, but the value of your home will increase! That's a win-win in our books.
Wondering what you need to make a legal basement rental unit? You'll need:
A separate main entrance
Additionally, a separate basement entrance
A kitchen
A bathroom
A laundry area
We suggest speaking with an expert before converting your basement into a rental unit. Many areas require permits and a qualified individual will be able to make the process as smooth as possible!
The GJ MacRae Difference
Before you start your basement renovation, make sure that the space is dry and safe! If you have any concerns about your basement, contact the experts at GJ MacRae. Our team has been servicing basements in the Greater Toronto Area for decades and can help ensure your new space isn't ruined by a foundation crack or leak!