Toronto's structural clarity in a sea of confusion.
Everything you need to know about Brickwork
June 20, 2018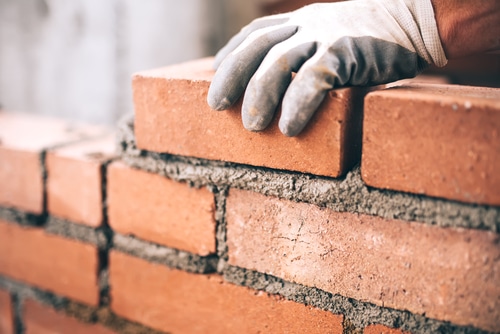 Brick homes are extremely common and popular. These mostly older homes that are constructed with brick are sturdy, look better with age, but also require some upkeep. Although we often discuss basement crack repair or foundation repair, there are other elements to your home that require repair from the experts at GJ MacRae. Some of these additional services include brickwork and parging.
What is Brickwork?
Brickwork is essentially when the exterior of a home is constructed using bricks. Brickwork is something that truly separates older homes from newer homes. New homes are often constructed with the outer walls being made of cement or stucco, which leaves the exterior of the home with a lack of character that comes with the ever changing color of brick.
Why Choose Brickwork?
Beyond the aesthetic appeal, there's a reason why brickwork was so popular in building older homes. These walls were constructed with brick to promote the breathing of the wall. These walls were also easily repaired with repointing. Pointing old brickwork can be a simple fix to an issue, but requires the right level of expertise to ensure it is completed correctly.
Why Does Brickwork need Repairs?
Improper pointing of old brickwork with cement motor can lead to water not being able to escape the walls. This may not sound bad but it is what causes flaking brick and spalling stone. These are two of the most popular issues that owners of brick homes encounter. Simple mistakes like this can result in your brickwork and brickwork foundation needing additional repairs. That is why is it both important and beneficial to hire a basement repair company that knows the ins and outs of brickwork and parging.
Another reason that brickwork requires repairs is that the building needs to undergo renovations. Often times these older buildings are repurposed so that they fit the current demand of the area. If a home is being converted into a business or vice versa, changes to the structure of the building need to occur. Unfortunately, these changes can be drastic and if not completed properly they can require extensive brickwork repair or even major structural repairs.
Many companies will take shortcuts to save time and money. At GJ MacRae we don't take these shortcuts because we value the work that we do, we want our repairs to last for our customers, and we care about the historical significance and beauty of old brickwork!
How to Restore Brickwork
The team at GJ MacRae excels at brickwork to a level that even heritage buildings trust us with restoring their brickwork whilst maintaining the original craftsmanship of the structure. Our expertise allows us to know the different types of repairs or restorations that may be required with brickwork, including tuck pointing, ribbon pointing, flush pointing, and parging.
What is Tuck Pointing?
Tuck Pointing is a difficult and highly specialized method of pointing brickwork. This method involves putting a pigmented base mortar into the joints that then will match the bricks.
Once dry, a skilled repair specialist will groove the mortar and put a piece of lime putty, similar to the original go-to, on top of it. This makes the older brickwork look perfect, improving the structure of your home and enhancing its curb appeal!
What is Ribbon Pointing?
Ribbon pointing is similar to tuck pointing in that the grooves along the mortar joints are carved by hand. This method however, requires less time, making it a less expensive and more popular option.
What is Flush Pointing?
Flush pointing is a method that leaves the mortar flush with the brick. This is a common method for individuals who are seeking a more rustic appearance on their brickwork.
What is Parging?
Parging is one of the most common brickwork repairs that we complete. This process results in the additional layer that is applied to the visible upper part of your foundation wall. Although parging can improve the look of a home, it is often used to seal any cracks.
A common foundation type that undergoes parging is brick homes with a block foundation. This is because the area where the brickwork meets the block foundation is often a source for lost heat. Parging also helps protect the foundation from some of the harsh effects that our Canadian winter brings.
Parging is not to be confused with waterproofing. It is important to not waterproof above ground sections of your home because they are meant to breathe and even something as simple as painting can result in these sections trapping water in the wall which is not good.