Sump Pump Installations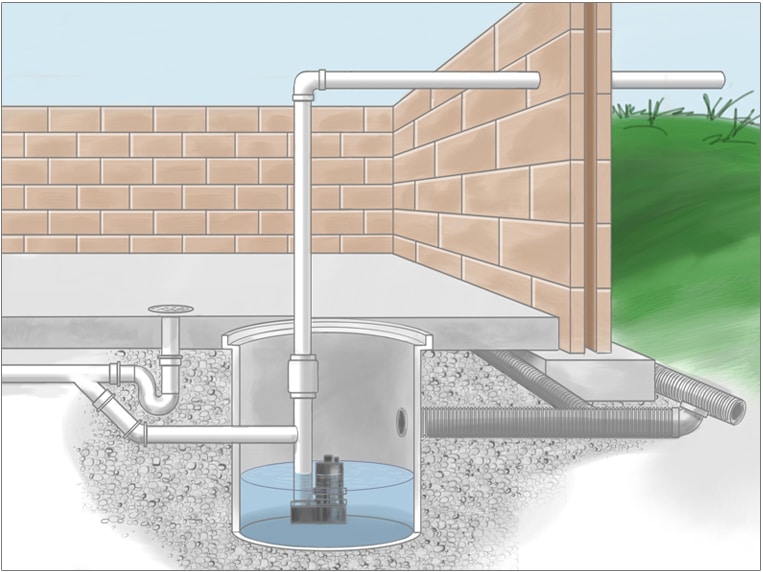 "Quality is never an accident. It is always the result of an intelligent effort." – John Ruskin
INTRODUCTION
Waterproofing and drainage considerations are especially needed in cases where ground water is likely to build up in the soil and potentially raise the water table. This higher water table causes hydrostatic pressure to be exerted underneath basement floors and against basement walls. Hydrostatic pressure forces water in through cracks in foundation walls, through openings caused by expansion and contraction of the footing-foundation wall joint, and up through floor cracks. Hydrostatic pressure can cause major structural damage to foundation walls and is likely to contribute to mold, decay and other moisture related issues in your basement. Essentially, waterproofing considerations are required anytime a concrete structure is built below grade.
SUMP PUMPS – A PRIMER
What is a sump pump? Do I need one? How do I take care of it? As water builds up around the foundation of your home, hydrostatic pressure pushes it vertically through floors and walls. A sump pump works in conjunction with a sump pit dug at the lowest part of your basement and is connected to your weeping tile system at the footing. A well designed and properly installed drainage system redirects water away from your home and greatly aids the weeping tile system when it's working overtime during periods of volume from melting runoff or flash flooding.
Low water tables are also a problem for many homeowners. A better designed sump pit (using filtercloth and a high-efficiency sump pump) is essentially buying your weeping tile system time and creating an additional level of protection between the elements and your finished basement. Sump pumps will pump water out and away before the weeping tile system is overwhelmed.
One of the key components of your sump system is the float valve which turns the system on when water reaches a predetermined level. Essentially, there are two common types of pumps used today. Pedestal pumps which have the motor mounted above the basin (about 30″ inches above the bottom of the sump pit), and the more expensive (but more reliable) oil cooled submersible pump which is enclosed in its own encapsulated housing. A pedestal pump can be very loud and the hum and vibration can make it sound like the house is getting ready to lift off. A submersible pump is (by far) the superior choice; not only due to its quieter operation but because of its preventative screening characteristics that allow filtering out of debris before it can get into the mechanical zones of the pump.
The size of the pump is determined by a number of factors including the depth of the basement, the drainage area and the distance the water needs to be pumped away from the home. It's always best to err on the side of caution. Picturing 6″ inches of water in your basement makes upgrading to a better pump an easy decision!
We often receive calls from previous clients and when arriving on site we find the cast iron oil cooled submersible sump pump we installed some 20 years ago is still operating perfectly!
We recommend and install Armstrong, Liberty and Hydromatic industrial specified sump pumps; all very heavy duty pumps made in North America as opposed to cheaper big-box store imports. Our pumps cost almost 5 times more, and for good reason – brass impellers, (not plastic), crafted from cast iron (not cheap recycled alloys or plastic), shafts made of carbon and stainless steel (not cheap anti corrosion steel) and robust self-regulating, self-contained units.
There are other factors to consider as well. When it comes to horsepower and wattage, bigger is not better, better is better. The power rating is only an indication of how much electricity the pump draws when in use. A well-built, efficient pump will do a much better job than a cheap pump (at twice the horsepower).
Sump pumps are set up with specific impellers, diffusers, jets and venturis depending upon the use. This changes the flow and pressures greatly; horsepower or watts has nothing to do with it.
ELECTRICITY COSTS
Often an inferior pump:
Uses twice the wattage to achieve the same flow and pressure.
Uses double the power, costing twice as much to operate.
Over time, the high cost of your electricity bill with the inferior pump will far outweigh the initial cost of an industrial pump.
To give you an idea, a normal light bulb is 60 W. If you are using a pump that is 1100 W (as opposed to one that is say, 550 W) then that is a 550 W difference (which is equivalent to over nine light bulbs). Each time you use the pump, you are effectively using nine extra light bulbs. If you're in an area where a high water table is present, it can be like turning on and off nine light bulbs every 10 minutes. Invest in a reliable sump pump installation the first time, because if the inferior pump fails in a time of need the end result can be catastrophic.
As a final note on the differences between a robust pump and an inferior pump, a cheap pump is noisy. An industrial pump has thick walls which helps to muffle the sound of the mechanical elements inside. Having a beautifully finished basement with a noisy pump driving you crazy every 10 minutes is counter intuitive.
DO I NEED A SUMP PUMP AT ALL?
How nice is your basement? What is at risk if flooding occurs and just how much will your insurance company pay when it comes to damages? Spending $5000 will be money well spent in comparison to losing a priceless art collection, or irreplaceable family heirlooms. Are there underground springs and/or streams in your area? Do you live in an area known to have a high water table? In homes located near a lake water can be found as little as 2 feet below grade.
Are you often away from home with no one to keep an eye on things for you? A sump system with a battery backup can give you additional peace of mind. To ensure sump pump operation is uninterrupted home owners proactively invest in backup generators to work in conjunction with the heavy duty marine sump pump battery backup system. During a long event such as a hurricane, flooding or other extreme weather conditions even the battery backup for the sump pump will eventually run down.
If you've done everything you should to keep water away from your foundation; including upgrading downspouts and eavestroughs, proper grading, installing protection screens on your eavestroughs, etc., then it's time to consider a professional commercial sump pump system.
MAINTENANCE BASICS
No one likes paying for a repair that they could've done themselves. I recently paid $300 for a furnace repair that took 5 minutes and involved a piece of sandpaper as the only tool needed. As it turns out, I had paid for the same repair three years before. I called a different company the second time around and the technician showed me how to do it myself; after charging me the $300 of course. Here are some things you can do to keep things dry and your money in your pocket:
During dry spells when the pump has been inactive for quite some time, install a garden hose into the sump box basin and transfer 5 to 10 gallons of water into the basin. The pump itself should automatically engage and evacuate the water. This is a helpful trick to ensure the pump and exhaust lines are still functioning unimpeded.
Check the sump basin lid and ensure its fastened properly. Debris can find its way in and gum up the mechanical side of the sump. We find all kinds of things including children's toys, rocks, lint from dryers, and wayward socks.
Make sure the discharge pipe is clear of debris and that the water is physically being evacuated from the sump box basin.
If you have a battery backup system installed, check the battery every four to six months and make sure it's still charged. A heads-up display (HUD) board is visible on the battery box itself. This will alert you to the status and vitals of the battery.
DOING IT RIGHT
By doing things right, following the process above to the letter and using the most robust materials possible, we know the repair will last; our 42-year longevity proves that! Our crews take pride in their work and have been with us for decades!
We're old school, and it works.
6 Step Repair Process:
FREQUENTLY ASKED QUESTIONS:
Our Awards
A warranty is only as meaningful as the company that issues it. We don't simply issue a document, we issue a true guarantee.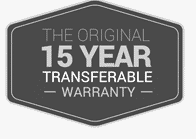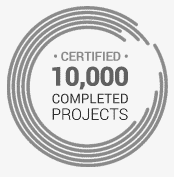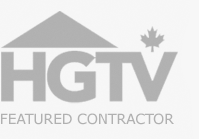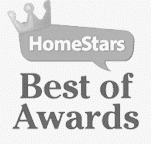 RELATED BLOGS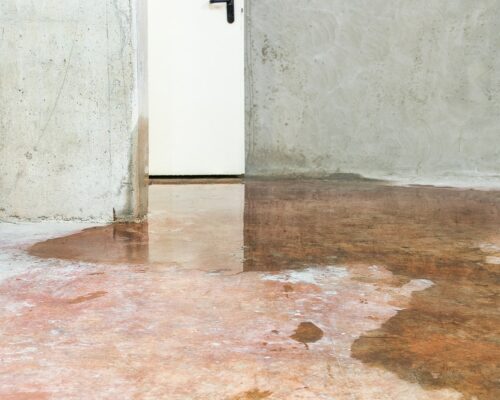 Home repairs can be costly, especially regarding waterproofing and foundational repair. With a rise in DIY TikToks and Youtube videos about these subjects, doing it
read more