Toronto's structural clarity in a sea of confusion.
Eavestrough and Rainwater Management: 101
May 27, 2018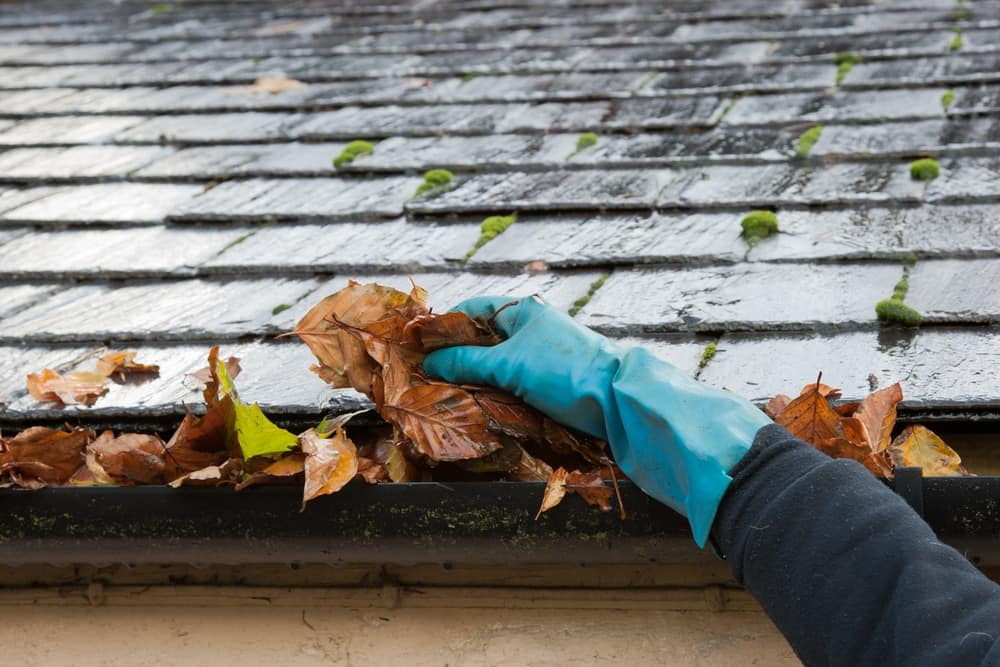 It is very important to know about your home's rainwater management system to ensure that your basement remains clean and dry all year long. Any home's rainwater management system has three critical elements that allow it to work efficiently. These are the eavestroughs, downspouts, and the grading surrounding the home. This article will focus on eavestroughs, because it is the most critical aspect of any foundation repair system. However, it is important to note that all three aspects of the rainwater management system will work together for basement and water damage repair.
What Are Eavestroughs?
Eavestroughs are more commonly referred to as "gutters". Their main job is to collect water that runs down the roof and transfer it into the downspout. The downspout then directs the water away from the home to avoid flooding in the basement. Eavestroughs contribute to an efficient water damage repair system. In order to work effectively, eavestroughs should be thoroughly cleaned out at least twice a year: once in the early spring and once in the late fall. By cleaning it out at these times, you can ensure that your eavestrough works efficiently all year round. Although eavestroughs can be cleaned by yourself, it is recommended that you hire a professional company to do so to ensure thorough cleaning.
Why Is It Important to Clean Your Eavestrough?
It is common for people to neglect cleaning their eavestroughs as often as they should. This could lead to many negative consequences that are listed below.
Water Can Flood Into Your Home
The biggest disadvantage of neglecting to clean your eavestrough is that there can be a massive build up of debris and other dirt. Since the eavestrough is filled with debris, it will fail to move rainwater to the downspout. This will result in water penetrating through the foundation of your home and damaging the roof, attic, and even basement. This can damage the roof structure, walls, floors, and insulation of your home. Simply cleaning out the eavestrough regularly will save you hundreds of thousands of dollars every year.
Heavy Eavestroughs Can Get Damaged
Another negative consequence of not cleaning out your eavestrough is that the eavestrough can get extremely heavy with the weight of the debris inside of it. Weighted eavestroughs have the potential to navigate their way away from the home. This will require you to repair it or even replace it, depending on the damage. While the eavestrough is moving away from the house, it gives rainwater the space to collect around the foundation of your home, resulting in further damage.
The Wood In Your House Can Rot
Apart from damaging the interior of the house, when water seeps through the foundation it can also affect the wood. Rotten wood can start to smell and depreciate the value of your house. Moreover, paying for water damage repair can be very costly.
There Can Be Excess Mold In Your House and In The Eavestrough
In some cases, an overflowing eavestrough can still work efficiently. However, even though the eavestrough seems sound structurally, there could be internal damage inside the gutters. Mold and mildew can start to grow within the debris, which has the potential to spread very quickly. Once mold enters your house, it not only destroys the basement and other rooms, but it can also cause a variety of health problems for you and your family members. Moreover, getting rid of mold and paying for basement repair can be extremely pricey.
How Can You Clean The Eavestrough?
Now that you are aware of the negative consequences of neglecting to clean your eavestrough, the following instructions will show you how to clean it yourself.
What You Will Need:
Extendable Ladder (To reach the eavestrough)
Rubber Gloves (To protect your hands from dirt)
Bucket (To catch any debris that falls)
Gutter Scoop (To clean out the eavestrough)
Old, Long-Sleeved Shirt (That you don't mind getting dirty)
Step-by-Step Instructions
Step 1:
Climb up the ladder to the eavestrough and start at one end. Using the gutter scoop, scoop out all debris collected and place it in the bucket.
Step 2:
Ensure that you clean out all debris from the downspout as well, since the eavestrough and downspout work together as a rainwater management system.
Step 3:
Turn on a hose and run water through the eavestrough to ensure that all debris is thoroughly cleaned out. This step will also allow you to detect if there is any leakage in the eavestrough.
Step 4:
Look for holes and cracks in the eavestrough to assess what needs to be repaired. Use bead silicone sealant to seal the cracks in the eavestrough, but make sure that the gutter is completely dry before you do so.
Step 5:
Check for rivets in the downspout. When debris clogs the downspout, the rivets can come loose or disappear all together. You can replace rivets using a rivet gun.
By following these five simple steps, you can ensure that your eavestrough is clean and working efficiently all year round. It is the perfect water damage repair system!
At GJ Macrae Foundation Repair, we follow a 5-step process for eavestrough maintenance. If you require our help in cleaning out your eavestrough or if you are simply looking for more information regarding eavestroughs and rainwater management systems, visit our website today!