Toronto's structural clarity in a sea of confusion.
New Year, New You, New Home Renovations
January 05, 2021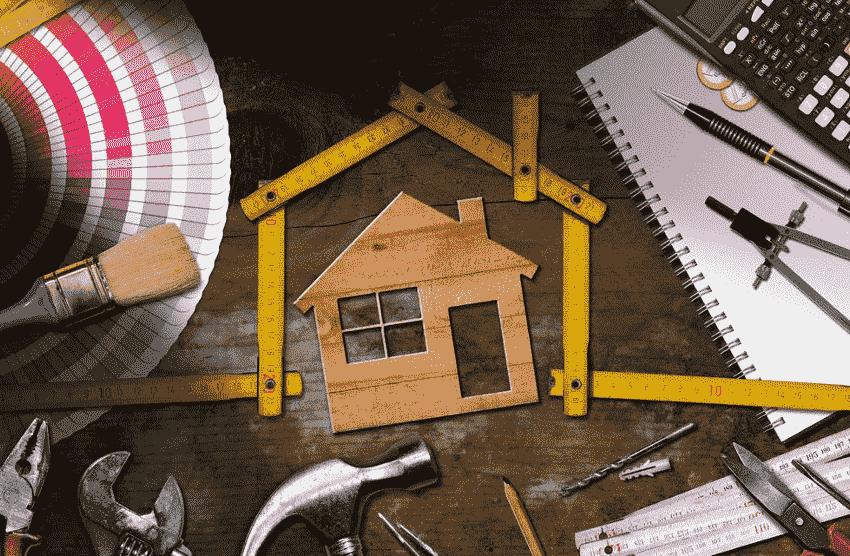 With another new year upon us and New Year's resolutions on the forefront of everyone's minds, there has never been a better time to set your sights on what you can do to improve your environment – especially when we're spending more time at home! It's home improvement season, and the experts at GJ MacRae Foundation Repair are here to help! With that in mind, here are some common home improvement projects you may want to consider in the coming months.
A wet basement isn't much fun for anyone. After a winter season filled with snow and general moisture in the air, it's a good idea to make sure a leaky basement isn't going to cause unwelcome damage to the foundation of your home. Basement waterproofing may not sound that exciting, but think of staying on top of it as a gift from your current self to your future self. The GJ MacRae team and our 6 step repair process are here to help.
Over time, concrete structures have a tendency to settle, move, and yes – crack. For all of concrete's many qualities, flexibility is not really one of them. Generally, this problem is addressed in the form of rubberized membrane applications applied to concrete foundation walls, but 85% of homes built in Canada are built without these robust membranes. While a functional weeping tile system (see below) is a good line of defense, it can't fully protect your basement alone. The good news is that the team at GJ MacRae knows all of the potential pitfalls of addressing and fixing these cracks, and are ready to bring our expertise to your home.
What are weeping tiles, you may ask? According to Wikipedia, weeping tile is "plastic pipe with small slits or holes in it". According to us, weeping tile is your home's first and last line of defense. Due to a simple yet foolproof design, weeping tile keeps water levels beneath them under control by limiting them to a certain threshold, and utilizes gravity to relocate that water to a more suitable location for the volume. Most importantly, with quality materials and proper installation, the number of years they will help to keep your basement and home dry are nearly indefinite.
Let there be light! Basement windows, apart from being a welcomed source of natural light in rooms that would otherwise be quite dark, can also serve as a fire escape in times of emergency. As such, it is of utmost importance that the wells holding them in place are in great shape. If your window wells are showing any signs of deterioration, clogging or leaking, the team at GJ MacRae has window well repair solutions that are permanent and allow for complete drainage all year long.
A sump pump works with a sump pit (dug at the lowest point of your basement) and is connected to your home's weeping tile system at the footing. When well designed and properly installed, this kind of drainage system is your home's most efficient defender against flash floods or melting runoff.  Our team can help you determine if your current system is working, and decide which system is right for you in the event that your home needs additional help.
Making major structural changes to a home is stressful, and finding the right contractor is a crucial part of that decision. Choosing the wrong one can prove to be both costly and dangerous. That kind of work takes an experienced, seasoned, mature structural foundation repair contractor that is well versed in planning and implementing these specific structural repairs – something our experts have been doing at multiple homes per month since 1975. If you decide to make structural changes to your home, save yourself the headache and call GJ MacRae Foundation Repair first! Whether you have a heritage home or newer construction, offering top-notch foundational repair on any home is a lost art that we practice with ease. "We're old school, and it works."
Newer can be overrated when it comes to homes. After all, sometimes it's the old-fashioned stylings of your home that make it so special to you. But when it comes to your home's foundation, there are countless new materials and techniques that can gently bring your home into modern times without sacrificing the charm. If you're experiencing a foundational issue, all is not lost. However, hiring the right contractor is the difference between getting the problem fixed, and putting a band-aid over it until next time. When it comes to the foundation of your home, our team is experienced in structural foundation repairs and will get the job done right the first time we do it, guaranteed.
You need more space, but outward and upward home additions and expansions are notoriously costly, massive undertakings. Meanwhile, properly executed underpinning can elevate your dark, mostly unused, basement and turn it into highly valuable liveable space! Need a new bedroom? Bathroom? Office? General living space? With the right underpinning experts at your service, the sky (or at least, your basement ceiling) is the limit!
Oftentimes, a major barrier between homeowners and making the most out of their basements is a lack of natural light. The good news is that this can be addressed! Window enlargements – or even adding a window where one did not exist – is a great way to add square footage to the usable blueprint of your home without actually going through the trouble of expanding your home.
 For more information on the services the experts at GJ MacRae can provide to you and your home, please visit our website or contact us today at 905-824-2557!
Follow us on social: Facebook, Twitter, Instagram, & YouTube!