Toronto's structural clarity in a sea of confusion.
Overflow vs. Bench Pinning
August 20, 2022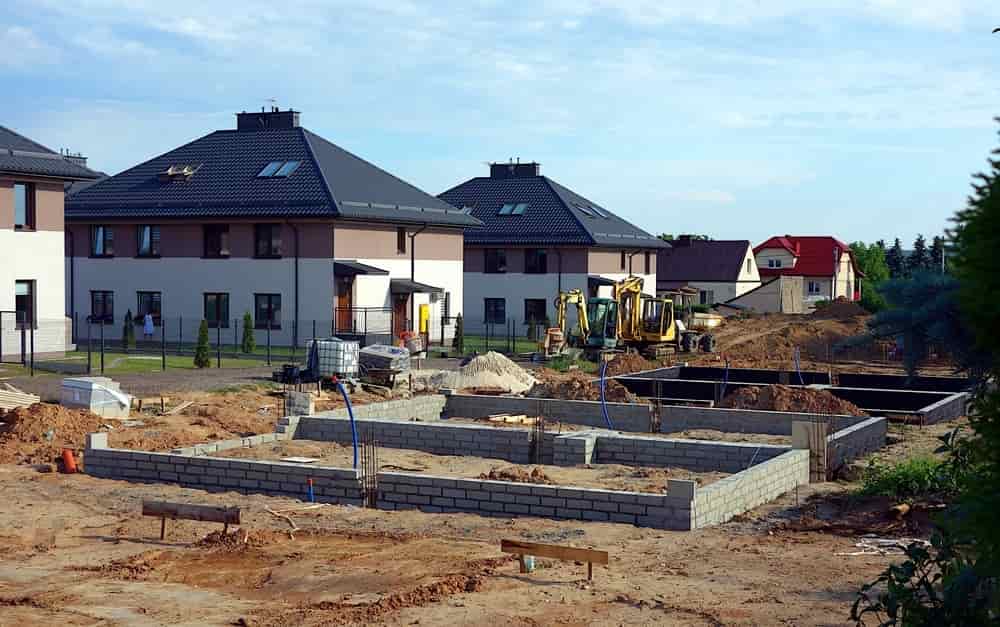 Overview
Every house needs a strong foundation to ensure stability, strength and longevity. But what happens when the foundation of your home begins to crumble? Or on a positive note, where is the easiest and most cost-efficient place to start remodeling when looking to create additional space and equity for your home? Homeowners have found basement remodeling to not only give your home a new livable area and add square footage at an affordable cost, but an opportunity to ensure the foundation of a home is solid. There are two common methods of performing these basement renovations as a way to increase your living space while also reinforcing the structure in place.
Whether you're looking to remodel or make necessary structural fixes, overflow underpinning and bench pinning are two of the most commonly used methods to begin this undertaking. The best option for you will be dependent on how your home was built and what you are trying to accomplish.
Overflow Pinning
When examining, securing and reinforcing the foundation of your home and basement, a method used is overflow pinning or underpinning. This process of reinforcing an existing foundation is done when the foundation or footing happens to unexpectedly fail after completing a structure, whether it be sub or superstructure. Underpinning typically involves digging around the perimeter of the basement walls, removing the existing basement footings, excavating to a lower depth, and pouring new footings at that new depth. A professional or foundation contractor will then rebuild the basement walls in sections while installing new floors.
Soft soil can affect the structural integrity of the entire home and tends to be a major contributor to structural issues, often requiring the underpinning method to provide stability. When dealing with a sinking foundation, the home must be supported via underpinning. Underpinning is also implemented when timber piles used as a foundation for normal buildings have started to degrade. This degradation is often due to water table fluctuations.
When implementing underpinning, it is critical to have an engineer help design the structure and ensure safety by testing the soil and recommending the best type of underpinning to use. An engineer will determine the placement of the underpinning and excavation needs for installation. Hiring a professional will also ensure the home is supported evenly and will work with the contractor or homeowner to ensure the repair is properly completed.
Due to the need for excavation, this method can be costly–requiring ample time, labor and support from professionals to ensure the safety of the home and well as homeowners. While this is one of the most cost-efficient methods of increasing the overall space within your home, as opposed to building an extension to your home, there are still certain precautions to keep in mind. Depending on the severity of the foundation repair or the amount of square footage you'd like to have in your newly remodeled basement, this may be the best and only option for you. But when does benchpinning come in handy?
Bench Pinning
If your home is structurally sound and you're looking to increase the overall height of your basement to make it a livable space, you may want to look into bench pinning. The biggest difference between underpinning and bench pinning is removing the need for excavation to generate more space for structural repair or remodeling. Bench pinning removes the need for excavating under the existing basement, and instead, a bench or ledge is built around the inside perimeter of the existing walls. Once the basement is lowered into the benched space, contractors can then pour new concrete slabs at a lower depth without modifying the foundation walls.
While benching is more time-efficient and requires less work overall, square footage of the basement will need to be sacrificed due to the new bench around the inside perimeter of your basement. All is not lost with these newly placed benches! Many homeowners have been able to incorporate the benches into the overall interior design of the home
Conclusion
Whether the structural foundation was not originally built to standards, has started to degrade over time, or you're looking to make renovations such as adding additional weight to the overall structure of your building or raising the height of your basement, avoiding serious issues such as subsidence and land slippage can not only save on costs but prevent serious injuries. If you want more square footage in your home or need severe structural repair, underpinning will be the best solution for you. While costly, it ensures your home is safe and accessible. If you're only looking to bring height to your basement and equity for your home in a cost-efficient manner while sacrificing a bit of square footage that can be incorporated into the overall design of your home, you may want to opt for bench pinning.
When you're ready, GJ MacRae has a team of licensed professionals to help assess the best option while providing top-of-the-line services to all homeowners looking to make structural repairs or repurpose their basement.