Toronto's structural clarity in a sea of confusion.
The Strawberry Box House – Shelter from the Storm
December 07, 2022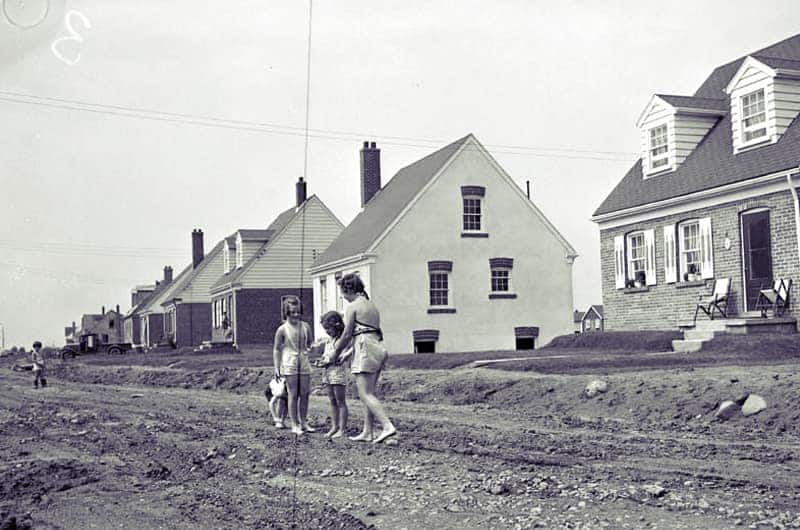 "Moving under what appeared to be government protection, to an area less directly threatened by the war seemed not such a bad idea at all. For some it actually sounded like a fine adventure."
Jeanne Wakatsuki Houston
The History of Wartime Housing in Canada
During World War Two, the demand for housing in Canada was so high that many government-sponsored initiatives were enacted which included the construction of victory houses, wartime houses, wartime bungalows, post war bungalows, or the better known strawberry box house. These structures were a type of low-cost, utilitarian family home typically found in rural areas in Ontario, British Columbia and Nova Scotia. These homes provided much needed shelter for families during a time when resources were scarce and the future was uncertain. Essentially, the main objective of these wartime programs was to get people working, specifically by getting them land to farm in order to ease the burden on Canada's wartime economy. In this way the strawberry box house, wartime houses, wartime bungalows and victory houses ended up being quite small in dimension which allowed for a large portion of the property to remain open for gardening and self-sufficiency initiatives.
Wartime homes from this era were a testament to the resilience, resolve and resourcefulness of the people who occupied them and today still serve as reminders that even during challenging times people find a way forward. Nearly 38,000 wartime homes were built in Canada between 1943-1947 by Campeau Construction under the direction of Wartime Housing Ltd and Canadians from all walks of life lived in these houses, from laborer's to factory owners. Wartime housing, specifically the strawberry box house, were simple dwellings but provided a clean, reliable and safe standard of living for many Canadian families. 
These iconic post-war structures are instantly recognizable and known for their practical use of space while being built with materials readily available during the 1940's wartime economy. Most strawberry box houses and wartime bungalows were designed with modest features that matched their humble beginnings and in the late 1940's elements like garages and sunrooms were introduced as certainty and stability slowly reentered the Canadian economy.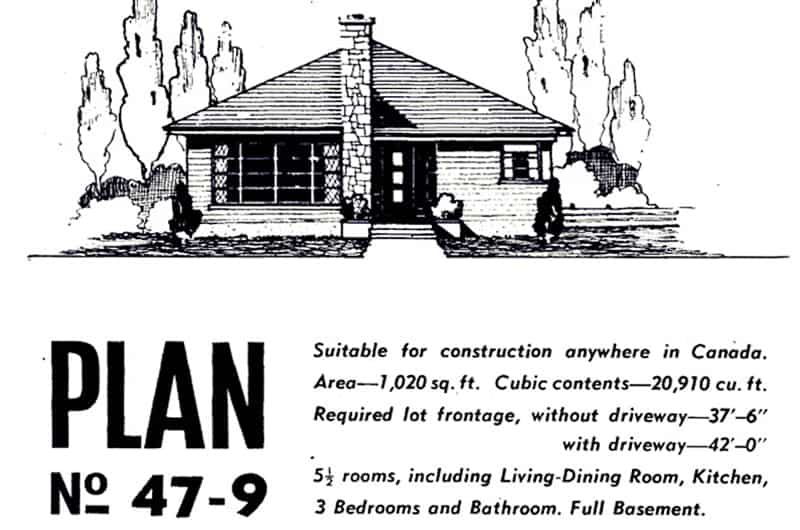 Benefits of Wartime Housing and the Strawberry Box House
Wartime housing had several benefits that made it appealing to people of all ages and backgrounds. Their construction was much more affordable than traditional building methods which meant that families on a budget could still access quality housing without the requirement of an active global supply chain – after all in the early 1940's the worlds skies and waterways were dangerous battlefields transporting only basic materials and troops for the war effort. Additionally, the construction methods for wartime housing were much faster than standard building techniques due to some of the first instances of modular design in Canadian homebuilding.
Challenges with Wartime Housing
Some of the challenges associated with the strawberry box house, wartime housing or victory housing in Ontario was generally associated to assembly speed and therefore longer-term structural quality. These houses were erected quickly with cost effective means that serviced the 'in the now' needs of those displaced by conflict or seeking shelter from it and the general structural quality of wartime houses were (in some cases) lacking. In the modern day these wartime houses, wartime bungalows, victory houses and strawberry box houses are prone to water and structural damage due to their predominantly wood-build foundations. In addition, these homes also often lacked proper insulation and in some cases today are severely compromised so strawberry box house renovation should be handled with great care.
The Strawberry Box House: A Success Story?
In conclusion, the strawberry box house is an interesting and unique form of housing that gave immediate relief to tens of thousands of Canadians during times of great uncertainty. They provided a low-cost, reliable and speedy housing solution for people in need yet perhaps weren't built with long-term occupation in mind. Although strawberry box house renovations projects are generally complimentary to modern structural repair techniques their foundations, footings and basements should be inspected and repaired for structural decay prior to any major renovations.
Contact GJ MacRae Foundation Repair for industry leading wartime era housing repairs and advice.