Toronto's structural clarity in a sea of confusion.
Underpinning: How to Create the Perfect In-Law Suite
September 18, 2019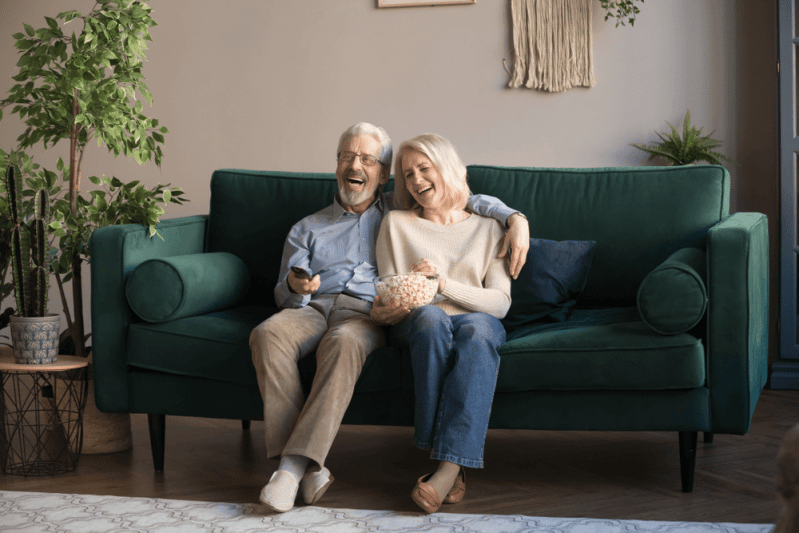 As the Baby Boomer generation is getting older, their children are beginning to purchase homes. Many of these children are turning away from leaving their parents unattended, or in a nursing home. Instead, they are purchasing homes with in-law suites so their parents can be close by and safe with them. Unfortunately, with the cost of the housing market, many Millennials are purchasing homes without finished or even unfinished basements. This means that the extra space that the basement provides for a conversion into a in-law suite isn't possible. That's where underpinning comes into play!
Regardless of the reason, if you're looking to add an in-law suite to your home, we have some information on underpinning and how it can help you create the perfect in-law suite!
What is Underpinning?
The first step to underpinning is understanding what it is. Underpinning is a process that involves removing soil below your crawlspace or basement and forming newly extended concrete walls and footings. The experts will then add new concrete footings and supports to provide you with a new, full-height basement area. This new area will have higher ceilings as a result and therefore be the ideal space for an in-law suite!
Why Choose Underpinning?
There are many reasons to choose underpinning. Underpinning gives you the additional square footage that you need for an in-law suite for a fraction of the cost that an above-ground addition costs. This means that you can put more money towards creating the perfect in-law suite!
Step One: Building Code Requirements
The first step when you decide to begin underpinning is to be safe! The team at GJ MacRae know the local building requirements and personnel that can ensure that all safe building practices and code requirements are met. The team will also determine what is needed for excavation as well as all electrical and plumbing that needs to be re-routed.
Step Two: Site Inspection and Design
The second step in the underpinning process is the site inspection and design. Our team will refer an expert and licensed engineer to come to the site to determine what is needed for the project to be successful. They will provide our team with stamped drawing that will indicate the proper excavation level, ironwork detail (if required), grade of concrete and where the new underpins should be arranged. as well as the new load-bearing walls will be placed. The plans will also include the layout of the space. This means you'll be able to decide where the kitchen, bathroom, bedrooms, windows, and more will be placed. This will not only help in the issuing of construction permits, but it will allow you to see what the plan for your basement will be for your new in-law suite!
Step Three: Site Preparation
The third step in the underpinning process is the site preparation, where the area will be prepared for the excavation. This means that the current components of the basement or crawl space will be re-routed. This includes the furnace, ductwork, water heater, and all other equipment located in the area. Once this is completed, the team will then place vertical jack supports and temporary shoring to ensure the structure is locked into place during the repairs. These supports will be removed once the new foundation has been completed.
Step Four: Excavation and Lowering the Floor
The fourth step in underpinning is the excavation and lowering of the floor. There are many different types of underpinning. At GJ MacRae, we specialize in overflow underpinning and bench underpinning. We also offer our unique MacRae VibroPack Underpinning method. When you decide to use underpinning for your home, our team will help you determine which method is right for you! Regardless of the process that you choose, the excess soil under and around the basement will be excavated and removed.
If you're looking for a team to help keep your basement dry, or a team perform underpinning to make room for your in-law suite, call us today!
Step Five: Safety Requirements
The fifth step in the underpinning process is safety requirements. Our team knows the ins and outs of local building codes and will help ensure that your new basement meets all of those requirements. This includes ensuring that the bedroom in the suite has a safe exit point in case of emergency. This can be a large window or even a door. The benefit of adding a door, or walkout, is that not only does it ensure you meet the safety requirements, but it allows your in-laws to have their own separate entrance to the space!
Step Six: Waterproof Your New Space
The sixth step in the underpinning process is to waterproof your new basement space. The foundation repair experts at GJ MacRae know the ins and outs of all foundation issues and waterproofing. Our team will help protect your new living area from unexpected water damage in the present and the future. From weeping tiles to sump pumps, internal membranes to waterproofing, our team will help you keep your new in-law suite warm and dry!
Step Seven: Finishing Touches
The seventh step in the underpinning process are the finishing touches! This is the step where you decided what you'd like your in-law suite to look like. You won't have to worry about the dedicated areas because they have already been pre-determined during the building plan stage. This step deals more with the electrical and plumbing, the construction of the kitchen and bathroom, as well as paint, furnishings, and other decorations!
In order to ensure that your in-laws stay comfortable during the cold winter Toronto months, we suggest ensuring the walls are properly insulated and that an additional heater is installed. In order to keep the basement area dry during the hot humid summer months, a dehumidifier can also be installed.
Why Choose GJ MacRae
Our team of experts has been servicing the Greater Toronto Area for decades. We are homeowners too, so we know how important it is to have your basement properly fixed or formed. If you're looking for a team to help keep your basement dry, or a team perform underpinning to make room for your in-law suite, call us today! Our team will help you determine what type of underpinning you need and what layout your in-law suite should have!