Bench Pinning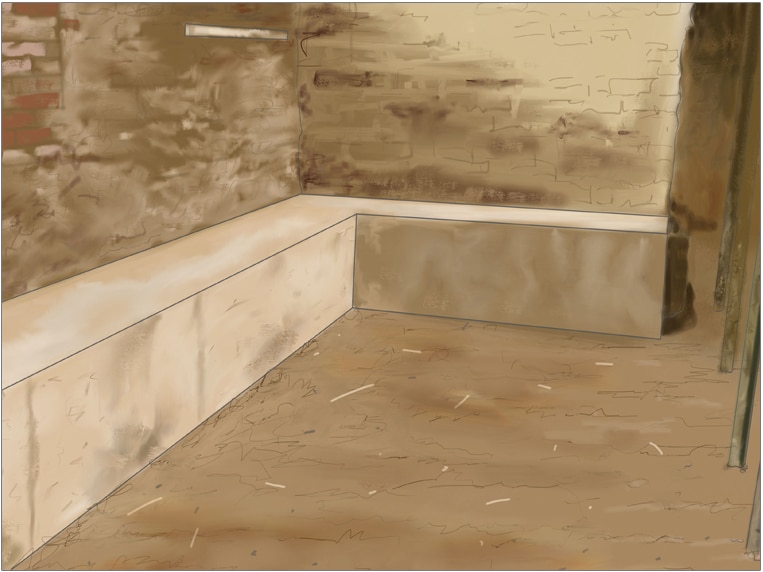 As Henry Ford once said "Quality is doing things right when no one is looking". Doing things right when no one is looking is an absolute must when it comes to basement waterproofing.
INTRODUCTION
Less mess, more space, no taxes! You love the neighbourhood. It's got a great elementary school, your kids love their teachers, their friends, and the high school around the corner has a great reputation. You like the 20 minute commute to work, the local Starbucks has your incredibly complicated coffee order down pat and 10 years ago you could see yourself staying here until you retire. Lately, things have gotten a little tight; you're running out of room. You swore 1400 ft.² would be all that you'd need. Your spouse now works from home, two kids turned into three and you're thinking, what are our options?
DON'T BUILD UP OR OUT – BUILD DOWN
You could put an addition on the back, like your neighbour did. "A box in the backyard" they called it. Workmen, materials, etc. would have to come through the front door of your home because there's no access to the back. Blocked access drives up the price; and you're wondering if you would get that money back when it comes time to sell? Adding on another floor is possible. Some of the neighbors have done it and although the homes looked beautiful when finished; the process seemed to go on forever. Will you need to move out for part of the renovation? Can you put up with all of the disruptions? Do you hire a general contractor or tackle it yourself?
Before you make a trip to Mark's Work Wearhouse for steel toed boots or start thinking about what color hard hat you'd like – there is another solution. It won't increase your property taxes and it's right under your feet!
BASEMENT RENOVATIONS HAVE CHANGED
When you bought your dream home years ago, the basement was definitely not a selling feature. The ceiling height only 5 feet; it is cold, musty, and you only ventured down there to do the laundry. The furnace is in the middle of the room, taking up usable living space, and there's a cold cellar at the back of the house, under the porch, but it's really just a place for creepy crawlies, your wine collection and old hockey equipment.
Across the street from your neighbor that underwent the six-month second-story renovation is neighbor Zach; he has an odd-looking contraption poking out of his front basement window. Occasionally, a disposal bin is there at the side of the house and workmen are putting soil into the bin. The bin is promptly taken away. All of the work seems to be done through the front window through a hole cut in the basement wall. It doesn't seem nearly as disruptive as the other renovations that your other neighbors went through.
You notice your neighbor Zach in the driveway, "what is that funny looking contraption?" you ask. Zach replies, "That's the conveyor belt. It's part of the basement lowering process; its really quite amazing! You should come over before next Wednesday when they pour the basement floor. We installed radiant heat flooring too. We can have three different temperature settings, depending on which room we're in. The bathroom can be a little warmer and the cold cellars not a cold cellar anymore. We've added 700 sq feet of living space to our home for a fraction of the cost of an addition". Taking Zach up on his offer, you knock on his front door next week and you're welcomed into the front foyer. Everything looks surprisingly normal; no mess, no tarps, no dust.
"Everything is done through the front, below grade," they say. "Come on downstairs and check it out." When you open the door to the basement and begin to descend the stairs, you realize this looks nothing like your basement.
What first strikes you as you're going down the stairs is the height of the ceiling. "We dropped the floor three feet" Zach explains. "We could practically play squash down here now!" As you get to the bottom of the stairs, you notice piping everywhere running in a looping pattern all across the floor. "That's the radiant heat system I was telling you about," Zach excitedly explains! "We added extra insulation underneath so we wouldn't lose heat."
As you look around the room you notice something very different from your basement and it's not just the height. "Where are the support column posts, your furnace and your water heater?" you ask. Zach replies, "Our contractor recommended a great engineer. We added extra support beams so we could take out the posts and move everything to the back corner. We can put anything we want down here now, pool table, home theater; you name it!"
Your basement is dark and dingy, this is anything but that. "Because of the slope at the back of our home we were able to put in the basement walkout and we're adding two larger windows at the front that the contractor will finish on the way out!" informs Zach. "We made sure that the new windows were to code, in case the next owner wants to put bedrooms down here. It will just increase the value of our home when it comes time to sell."
Thanking your neighbor for the tour, you begin doing the math in your head as you walk home, across the street. Adding everything together (including the cold cellar) you realize it adds up to 900 square feet. That's almost 65% more living space! Because you're already paying property taxes on it, you won't have to pay for making it more usable. Just like your neighbor Zach, all of the underpin work can be done below grade, through the front of the house. The solution literally was right under your feet the whole time!
If you love where you live and are running out of room click below to discuss the possibilities. Heritage structures and tight access projects are our specialty.
DOING IT RIGHT
By doing things right, following the process above to the letter and using the most robust materials possible, we know the repair will last; our 42-year longevity proves that! Our crews take pride in their work and have been with us for decades!
We're old school, and it works.
6 Step Repair Process:
FREQUENTLY ASKED QUESTIONS:
Our Awards
A warranty is only as meaningful as the company that issues it. We don't simply issue a document, we issue a true guarantee.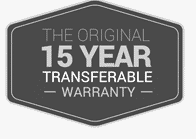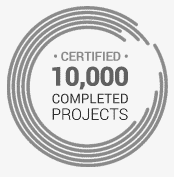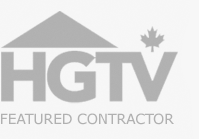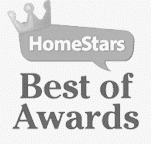 RELATED BLOGS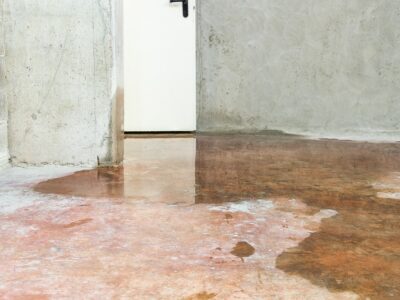 Home repairs can be costly, especially regarding waterproofing and foundational repair. With a rise in DIY TikToks and Youtube videos about these subjects, doing it
read more