Toronto's structural clarity in a sea of confusion.
You Don't Have A Ghost!
October 29, 2022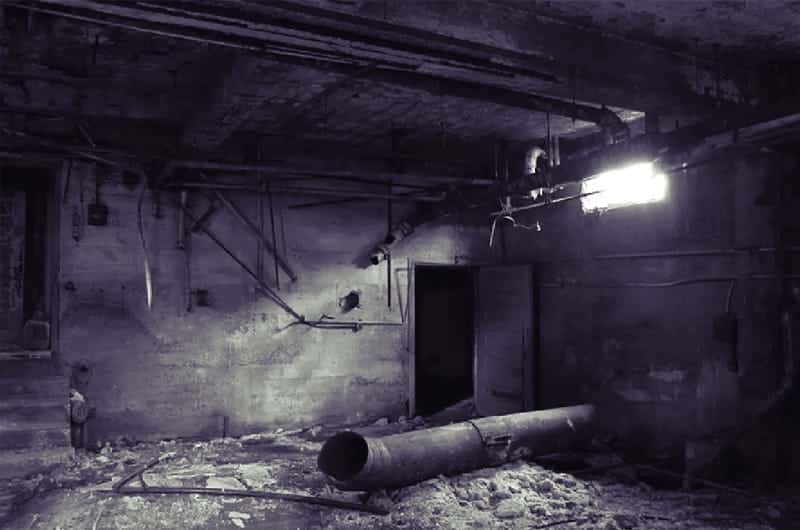 There is magic in the night when pumpkins glow by moonlight, ghosts and goblins come to play on October's final day!
Old American Proverb
That chill wind is in the air again as we all gear up for Halloween in the GTA. This season, we wanted to explore certain markers of haunted houses and explain why they might require a professional to come by your home. By professional, we mean a foundation repair team or a house inspector, not a paranormal investigator.
The House Smells Funny Sometimes
A lot of haunted houses report that the air is stuffy or hard to breath, or that it smells odd in certain areas. Through extensive research, we've found that most of these areas where a smell is reported tend to be from the basement.
At GJ MacRae we are foundation and basement experts and are aware of the cause of this spooky smell throughout the home – mold!
If you have a leak in your basement walls, mold and rot can take root in your foundation. While you may notice a wet wall, the clearest indicator is a musty smell. If you're smelling something musty or hard to breathe in your basement, please reach out to GJ MacRae Foundation Repair before Zac Bagans.
You Hear a Dripping Noise At Night
If you're hearing a dripping noise from seemingly nowhere at night, you foundation could have a leak! It may sound like it's only at certain parts of the day but at GJ MacRae we have seen enough hauntings to know that it is usually a leak in the foundation that you aren't listening for during the day.
Dripping in your basement can lead to mold and rot throughout your house, which is something more frightening than ghosts. To prevent yourself from a massive headache and a large repair bill, get the dripping noises in your walls checked out immediately.
There's a Chill in Your Basement
If chill has seeped into your basement it's more likely a foundation and insulation issue than a haunting. Don't let your home get chilly and waste money on trying to heat it -reach out to a home inspector to see where your insulation could be improved.
You See A Ghostly Spectre At Night
Oddly enough, this one is not a foundation repair issue. If you see a ghost in your home, it's definitely time to call a paranormal investigator. You could call a home inspector if you wanted to, but they wouldn't very good advice one how to get rid of it.
Happy Halloween! If you have questions about foundation repair, reach out to GJ MacRae Foundation Repair here.