Brickwork and Parging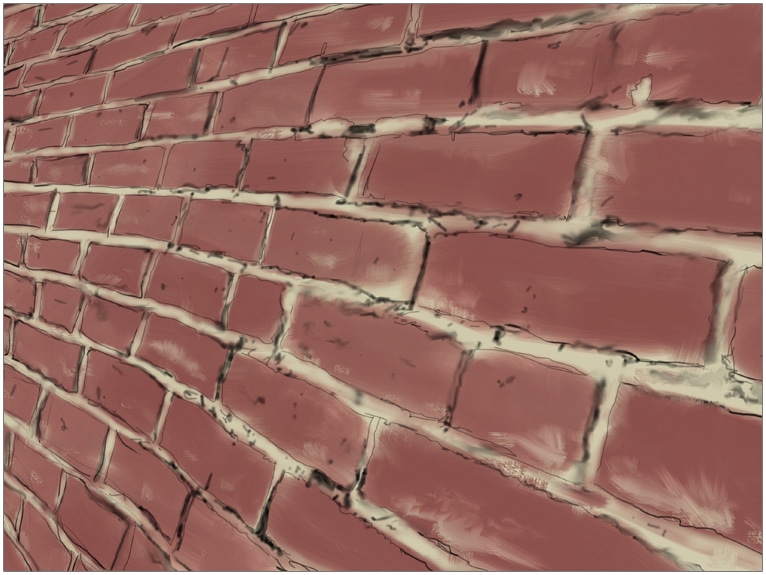 "Happiness does not come from doing easy work but from the afterglow of satisfaction that comes after the achievement of a difficult task that demanded our best." – Theodore Isaac Rubin
INTRODUCTION
We love brick! Brick is a beautiful, long-lasting building material that not only stands the test of time but improves and mellows with age. Many of the GTA's beautiful heritage structures are clad in brick, but just like any other area of your home, brickwork occasionally needs a little upkeep. Working as a team, we often undertake the specialist elements of brickwork repairs on heritage projects. It's always a great feeling being able to restore an old building to its former glory. You can almost feel the sense of pride that the original craftsman must have had when he finished his work. At a time when cutting corners is the norm in home building, knowing what materials and techniques are needed to restore an arched doorway, for example, is becoming a lost art.
BRICKWORK AND RESTORATION
The more things change, the more they need to stay the same. Too often we see modern materials such as cement used to repoint Victorian, Edwardian and Georgian brick facades. Period properties were built so that the building could breathe, moisture would be absorbed into its fabric and that moisture would naturally dry out again. This is possibly the most significant element to maintaining the 'health' of the wall and enhancing the appearance. The correct repointing can assist in waterproofing and stabilizing the walls of the structure, which can extend the life of the wall and the individual stones and enhance the visual qualities of brick walls. The importance of this cannot be over-emphasized. Incorrect pointing can seriously reduce the performance of a wall and, by implication, a building. Water can become trapped behind dense mortar and not evaporate, and this poor work can result in physical damage to the stone and brick.
The most common problem with old houses is flaking brick and spalling stone, which can almost always be traced back to when the joints were raked out, and cement mortar used to re-point them. If cement mortar is used, water will not escape the walls, and you will have damp problems inside the house as well. This is one of the common causes of so-called rising damp – it is nothing to do with rising damp, and the solution is NEVER re-pointing with modern materials! This is death to an old house – you must ALWAYS rake out the joints and re-point using lime mortar, which should have NO portland cement in it. Lime mortar must be used (sometimes referred to as hydraulic lime mortar). We are NOT talking about buying a bag of sand, and a bag of lime from the builder's supply – this will not do the job and is NOT the material we are talking about. Pointing old stonework or brickwork is a specialized job and must be done by people who know what they are doing. There are several grades of NHL lime – (Natural Hydraulic Lime) – and the three commonest grades are used for pointing stonework, brickwork, and where additional strength is needed, chimneys for example.
Another consideration is that these 'solid wall' houses were built to 'move' – the lime mortar is flexible. It actually moves and self-heals – if a small crack develops because the house settles a little, or brickwork moves, the crack heals – lime has this amazing property of actually taking in water and carbon dioxide from the atmosphere, and growing tiny calcite crystals which span the cavity of the crack, tying it together again. One of the oldest (circa 126 A.D.) and best-preserved buildings in Rome, the Pantheon, was built using self-healing lime mortars.
'FACELIFTS' – NOT ALWAYS A GOOD THING
Stone and brickwork alterations are evermore common on buildings of all shapes and sizes. This is because buildings evolve over time. Sometimes this evolution is in terms of its purpose, with a once residential building becoming commercial or vice versa. However, this evolution can also be physical, with sturdy brick and stone buildings undergoing a number of both minor and dramatic alterations.
When a brick building's use changes, it is often subjected to things like infilling, extensions, and the formation of doors, windows and similar openings. In some cases, these buildings will undergo a complete renovation, or parts will be demolished and rebuilt. In the wrong hands, though, such extensive work can take a toll on even the sturdiest of structures.
Here at GJ MacRae, we have the experience and expertise to not only renovate your property but also to restore it. From decaying masonry in need of repair, specialist restoration work that needs doing or alterations that need to be made to the existing structure; all are challenging tasks. GJ MacRae is well-equipped to complete all of them to the highest of standards.
We carefully inspect areas of loose or unstable masonry, to assess its stability and its suitability for reuse. We then record and catalogue each section as we dismantle it, before storing it securely for the rebuild. We then find matching new materials to use alongside the original masonry, before proceeding with the building work.
Each project is worked on an individual basis, and we ensure the structure is strong, safe and secure by using structural engineering designs where applicable. This kind of precision and attention to detail is what sets our alteration and rebuilding projects apart.
TUCK POINTING
Tuck pointing is an English term that denotes a highly skilled, refined method of pointing brickwork in which a pigmented base mortar, or 'stopping mortar', is flushed into the joints to match the bricks.
Once stiffened, it is then grooved directly to receive a carefully placed ribbon of lime putty precisely trimmed to size.
The idea of tuck pointing is to give an illusion that the brickwork is perfect. Today tuck pointing is rarely employed on newly constructed brickwork, being reserved mainly for re-pointing old brickwork known to have had tuck pointing as the original, or earlier, joint finish.
RIBBON POINTING
This is a very popular finish for our clients, a similar method to tuck pointing but not as labour intensive. Essentially, it involves drawing a trowel along the mortar joints just in from the arris of the brick. This is still a very skilled process and takes dedication and patience to achieve perfect results.
FLUSH POINTING
This is also known as Flush or Bagged joint since it does not stand proud of the bricks. The trowel is drawn along the joint and held at 90 degrees to face the wall. Our craftsman then collects the surplus material which has been squeezed out of the joints and leaves a semi-rough finish to the joint. This gives a rustic appearance on the brickwork, much favoured by our clients.
PARGING
Parging is the coating applied to the visible (above-grade) portion of your home's foundation walls. Parging is often described as being just decorative but it also helps to seal any cracks above grade in your home and helps to keep heat in. This is especially true with block foundations. Gaps in the block and where the block meets the brick can be a major source of heat loss. Parging also helps to protect the foundation from the harmful effects of winter such as freeze/thaw spalling and harmful anti-icing chemicals. Freeze/thaw spalling occurs when the foundation concrete, whether it is block or concrete, absorbs water into the surface and then freezes. The corresponding expansion causes the concrete to flake off. Anti-icing chemicals such as salt crystallize inside the concrete near the surface as the water evaporates. As the salt crystals expand it causes the concrete to break away. Freeze/thaw damage can be incredibly destructive, especially on older foundations. We recently repaired a 112-year-old building where the 8″ thick walls had eroded to the point that there was only 2″ left until the wall collapsed entirely. This was caused by faulty eavestroughs and downspouts above that the owner had failed to repair. The water was cascading over and splashing against the parged wall. Ninety-nine times out of a hundred, the problems we see are related to water. This may be roof leaks, flashing failures, failures in the gutter/downspout system or failure to remove water at ground level due to poor grading. Unless these problems are corrected first, any parging repair done is doomed to failure. In addition, the walls behind the parging need to be thoroughly examined. Parging a cracked wall can be the structural equivalent of putting lipstick on a pig.
DON'T TRAP WATER IN THE WALL
Waterproofing below grade is a wonderful thing (waterproofing is a big part of our business after all), but above grade, your home was meant to breathe. Painting a parged wall just traps moisture in the wall. Water entering the wall, whether from the outside as liquid, from the inside as water vapor, or from the top as in a roof leak, will migrate to the exterior and escape unless you do something to prevent it… like painting the wall.
Painting a parged wall, no matter what paint is used, is an exercise in futility, resulting in a peeling painted wall and a smaller bank account. Tints can be added to the mix to change the colour of the parge as long as the person doing the parging plans ahead. Neglecting to record exact quantities can result in a tie-dye, funky colour mix when more than one batch is made.
DIY JOB?
Parging may seem like an easy endeavour for the average homeowner or novice contractor. However, it takes a keen eye, a steady hand, the right tools and a knowledge of masonry materials to end up with straight, clean lines and a smooth surface. If you want structurally sound walls and finished edges you could shave with please contact us for a quote.
DOING IT RIGHT
By doing things right, following the process above to the letter and using the most robust materials possible, we know the repair will last; our 42-year longevity proves that! Our crews take pride in their work and have been with us for decades!
We're old school, and it works.
Our Awards
A warranty is only as meaningful as the company that issues it. We don't simply issue a document, we issue a true guarantee.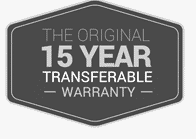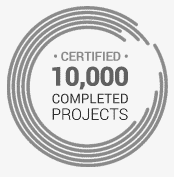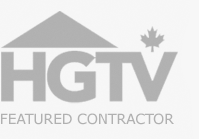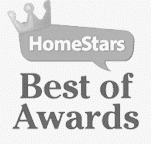 RELATED BLOGS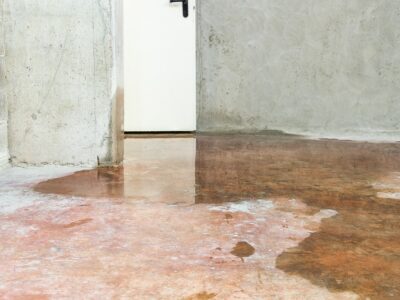 Home repairs can be costly, especially regarding waterproofing and foundational repair. With a rise in DIY TikToks and Youtube videos about these subjects, doing it
read more