Combatting Basement Water Woes in Guelph
When the rainy season hits Guelph each year, a significant number of residents encounter the frustration of damp and leaky basements. This issue often stems from inadequate or non-existent basement waterproofing systems. Rainwater that saturates the soil around your basement can seep through cracks and openings, infiltrating your basement walls. This unwelcome water intrusion leads to foundation wall damage, fostering the growth of mold and mildew, which can pose serious health risks. The absence of a robust defense mechanism subjects your walls to hydrostatic pressure, exacerbating existing cracks and vulnerabilities. This pressure arises from stagnant water persistently pushing against your walls.
This cascade of events transforms your basement into a perpetually damp, musty-smelling space plagued by mold. The structural integrity of your foundation walls is also compromised, leaving them prone to further deterioration. Consequently, your basement becomes underutilized and ineffective. Yet, your basement holds the potential for so much more. Enter GJ MacRae, your trusted ally for basement waterproofing in Guelph, committed to delivering you a dry, impervious basement.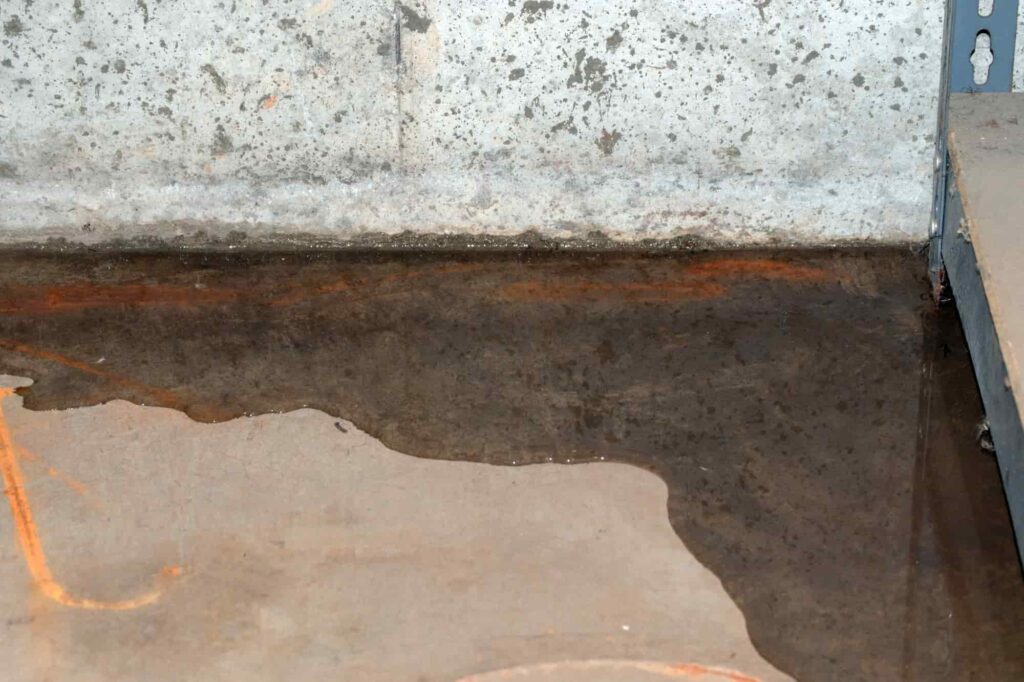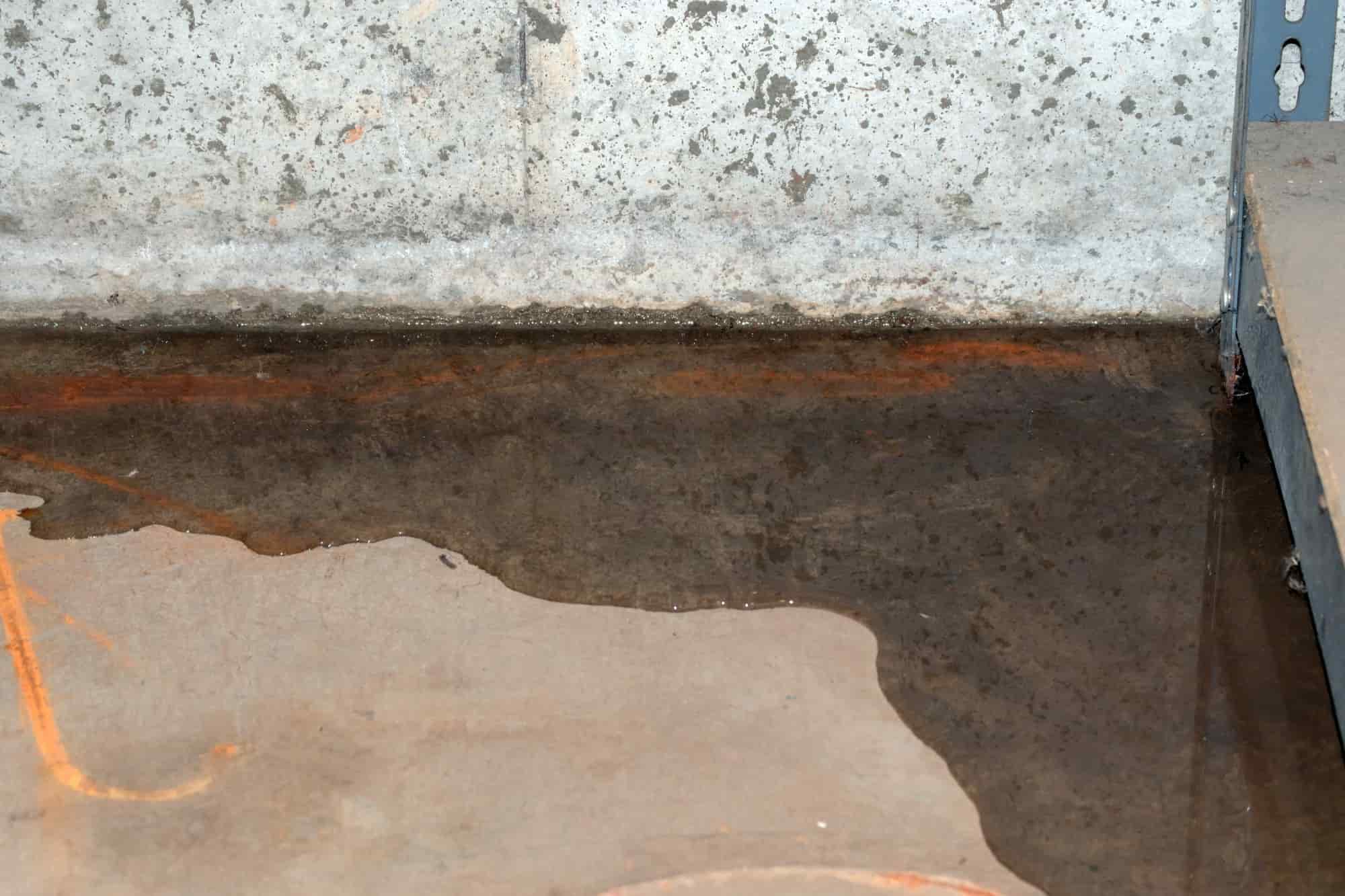 GJ MacRae Foundation Repair:
Your Guelph Basement Waterproofing Solution
At the forefront of basement waterproofing in Guelph stands GJ MacRae, a second-generation, family-owned enterprise that has been serving the community since 1995. With nearly five decades of experience, GJ MacRae has undertaken over 10,000+ projects in Guelph, a testament to our unwavering dedication and consistent service excellence. A team of seasoned technicians, some of whom have been with the GJ MacRae family for decades, ensures our commitment to superior craftsmanship. We exclusively employ top-tier products to ensure durability and quality in every service. After receiving the GJ MacRae treatment, your basement walls become impermeable to water, offering you peace of mind with a completely waterproofed basement. Every service we offer comes with a transferable 15-year warranty, a testament to our pursuit of perfection and status as one of Guelph's most reputable basement waterproofing companies.
The GJ MacRae Solution: Basement Waterproofing Guelph
Today, we proudly extend our waterproofing services to Guelph and its neighboring regions. With specialization in basement waterproofing for below-grade concrete blocks, poured concrete, field stone, and rubble stone foundation walls, GJ MacRae is the trusted name in Guelph for comprehensive foundation repair. Our repertoire encompasses crack repair, weeping tile systems, structural foundation repair, underpinning, and an array of drainage solutions.
GJ MacRae Foundation Repair proudly upholds the original 15-year transferable warranty, a true hallmark of our commitment. Our reputation is reinforced by recognition from authoritative sources like Home and Garden Television (HGTV) as a featured contractor and the Homestars: Best of Award for Customer Service.
WE DON'T SELL A PRODUCT, WE SELL EXPERTISE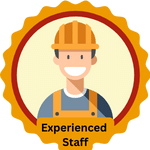 Benefit from our wealth of experience spanning nearly five decades in providing basement waterproofing services.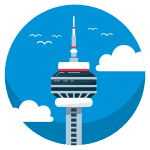 Our service extends to Guelph and surrounding areas, including Toronto, Etobicoke, Mississauga, Oakville, Burlington, Milton, Hamilton and Georgetown.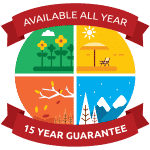 Experience the original transferable warranty, a testament to our commitment to basement waterproofing and underpinning expertise.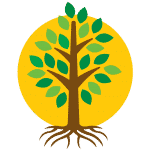 A family-owned and operated business since 1975, equipped with liability insurance, WHMIS training, and full licensing.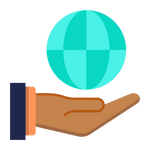 From foundation repair to sump pump installation, our array of services addresses all basement waterproofing needs.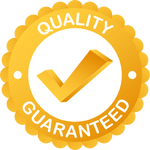 Our dedication to the highest quality workmanship guarantees a perpetually dry basement.
Why Choose GJ MacRae for Basement Waterproofing in Guelph?
Leading the Industry in Waterproofing Services
GJ MacRae is Guelph's unparalleled leader in basement waterproofing. We offer a comprehensive range of basement waterproofing and foundation repair services. Since our establishment in [Year], we have served over 10,000+ satisfied customers, a testament to our commitment to excellence.
Our skilled and experienced team employs only the highest quality products to ensure enduring results. Whether you require interior or exterior basement waterproofing, crack repair, underpinning, or more, GJ MacRae delivers tailored solutions at the most competitive rates.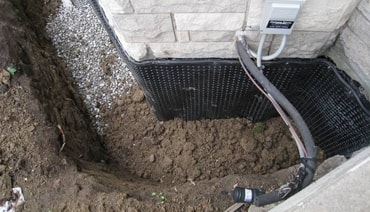 Our expertise extends to basement waterproofing for various foundation types, including below-grade concrete blocks, poured concrete, field stone, and rubble stone foundation walls. With over four decades of serving the Greater Toronto Area and an unwavering warranty, experience the GJ MacRae difference in Guelph.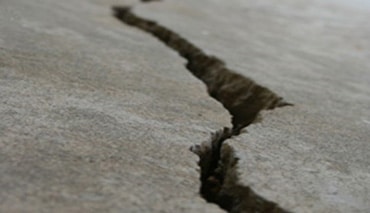 Foundation Crack Repair Guelph
Is there a crack in your poured, block, or rubble stone foundation wall, and is this crack allowing water to leak into your basement? Why do interior crack repair methods simply not work? Trust the experts and see why GJ MacRae Foundation Repair carries the business's most reliable crack repair warranty.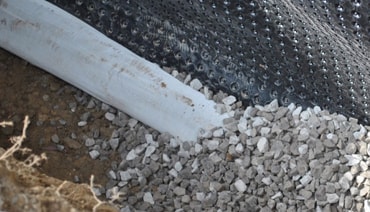 Weeping Tile Systems Guelph
Our expertise extends to both interior and exterior weeping tile systems, backed by our in-depth drainage knowledge. Learn about the difference between these methods and benefit from our practical insights.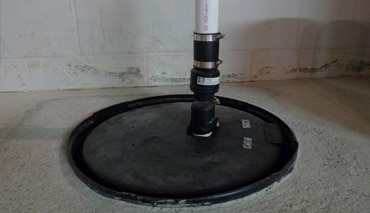 Sump Pumps for Guelph Homes
Sump pumps and basins play a crucial role in drainage strategies, providing cost-effective and dependable protection against water infiltration. Maintain your sump pump system for efficient rainwater management.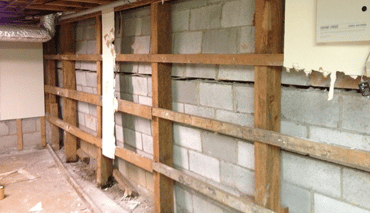 Structural Wall Repairs in Guelph
Counteract foundation wall movement and prevent structural issues from escalating. Our certified structural foundation repair solutions are tailored to your needs and budget, ensuring your home's longevity.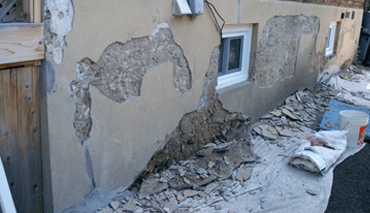 Addressing Crumbling Foundations in Guelph
Protect your foundation walls from deterioration, erosion, and spalling. Our solutions, including brush parging, s-type, adhesive, mesh, fiber, and thermal-slurry applications, provide lasting protection.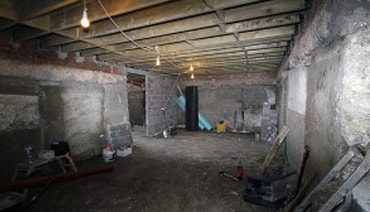 Basement Underpinning in Guelph
Transform your basement into a functional living space through our innovative underpinning method. Experience safe and reliable vertical expansion for added living space.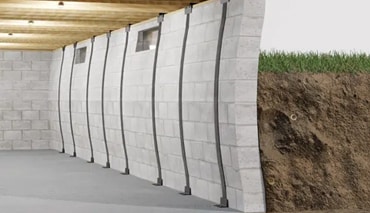 Enhanced Strength with Structural Carbon Fiber in Guelph
Combat lateral pressure and address cracks with our structural carbon fiber reinforcement solutions. Safeguard your foundation walls with our advanced techniques.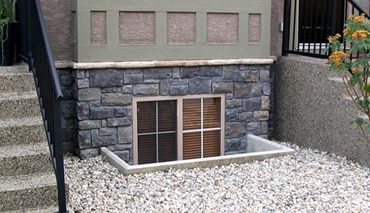 Optimized Window Wells in Guelph
Basement windows are essential for natural light and safety, but deteriorating window wells can hinder their effectiveness. Our permanent, hand-excavated repairs ensure unimpeded drainage year-round.
The GJ MacRae Solution: Basement Waterproofing in Guelph
Transforming Your Basement with GJ MacRae
Unlock the full potential of your basement with GJ MacRae's waterproofing expertise. Your basement holds limitless possibilities beyond being a damp, unused space. Experience the 21st-century basement—a dry, functional, and inviting environment.
Contact GJ MacRae, your trusted partner for basement waterproofing in Guelph. A simple call connects you to our expert team, ready to address your basement's needs. Reach out today for a thorough assessment and an ideal basement waterproofing solution. Experience the difference with GJ MacRae—the finest basement waterproofing company in Guelph.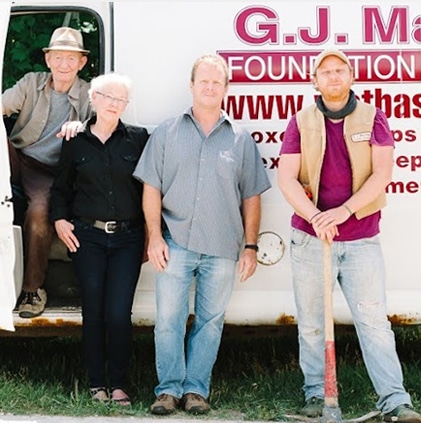 Schedule A Visit With Us Now!
After you fill out the form below, we will contact you as soon as possible for A FREE ESTIMATE. If you still have any questions, feel free to contact us anytime. We are 24/7 active!
Frequently Asked Questions
At the moment, we are serving our waterproofing services/projects throughout the Guelph region including Acton, Fergus, Cambridge, Kitchener, Waterloo, Elmira, Georgetown, and more. So don't hesitate, give us a call and see how it goes!