Weeping Tile Systems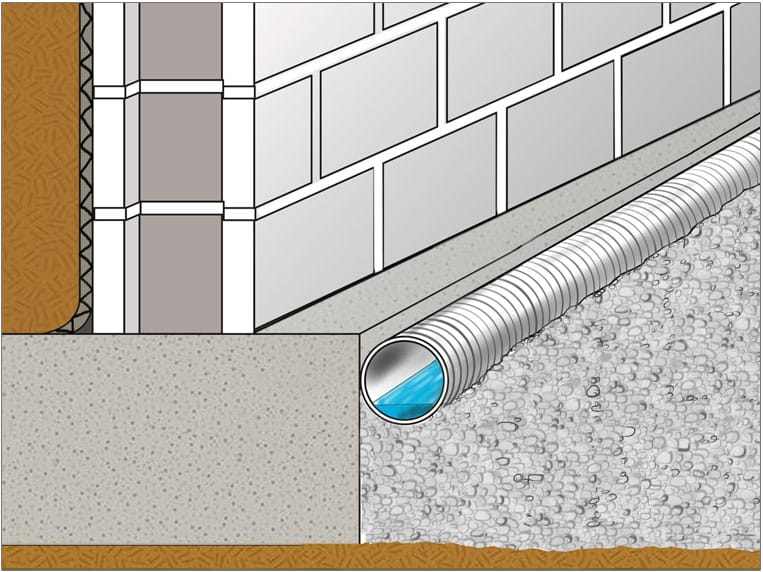 "Without caring, there can be no quality." – Joel Barker
INTRODUCTION
Waterproofing and drainage considerations are especially needed in cases where ground water is likely to build up in the soil, in turn raising the water table. A higher water table creates hydrostatic pressure that is then exerted beneath the basement floors and against the foundation walls. Hydrostatic pressure then forces water through cracks in the foundation walls through voids caused by expansion and contraction of the footing-foundation walls and eventually up through cracks in the concrete floor itself. Hydrostatic pressure can cause major structural damage to foundation walls if left unchecked and is likely to contribute to mold, decay and other moisture related issues. Additionally, waterproofing is required anytime a concrete structure is built below grade.
WEEP PIPE, O-PIPE, WEEPERS, CLAY TILE, FRENCH DRAINS?
What is weeping tile? Where is it? What does it do and will a new system solve my problems? Indeed, weeping tile goes by many different names. Wikipedia describes weeping tile as "plastic pipe with small slits or weep holes in it". When it comes to keeping your home dry, your weeping tile system is the last line of defense. Its simplicity and reliability through the years has been unquestioned and no major structural changes, except for choice materials, have been made to these systems in over a century. Weeping tile has the ability to disallow water levels to rise above them. They let water 'weep' in, then redirect that water to a more suitable location for the volume. When a robust weeping tile system is installed it can single handedly keep the water tables below them at bay and not allow the water table to rise above a certain threshold. Weeping tile systems are a fundamental chapter in the building code for a reason and when installed with the appropriate techniques and materials they can last almost indefinitely.
FRENCH DRAINS
I recently returned from a vacation down south to find that a flash flood had hit our neighbourhood while we were away. One out of every five homes on our street had a disposal bin in their driveway and everyone was tearing out ruined drywall and soggy carpeting from their basements. Luckily, I had installed a French drain system earlier that year and simply diverted the surface water to the rear lower corner of our yard. Major brownie points scored there! While a surface drain system can be very important let's look at what a foundation drainage system is, where it's located and why it's vital to keeping your home dry.
LOW AND SLOW IS THE WAY TO GO
Depending on the age of your home, your foundation drainage system may be comprised of perforated plastic piping typically 4″ in diameter and wrapped with filtercloth. The filtercloth's purpose is to keep silt, debris and organic materials out of the weeping tiles over time. If filtercloth is not properly installed into the weeping tile system it will rapidly clog and eventually fail. Weeping tile systems are generally connected to a city storm drain directly, to an interior floor drain, or to a sump pump located inside your home. The sump pump then pumps the water out and away from your foundation; either into a drywell or into the existing plumbing.
Weeping tile is located at the bottom of the footings of your foundation walls and is meant to collect and drain away the water that slowly leaches down through the soil along your foundation walls. Homes built prior to 1960 will have a weeping tile system made from clay. These typically crush and disintegrate over time and need to be replaced. We rarely come across a clay weeping tile system in our day-to-day practice that is still functioning at 100%. This material was exceptional at the turn of the century but in the modern western world our basements are now usable, livable spaces. We require them to be safe, dry and comfortable.
No matter the condition of the weeping tile whether it be plastic or clay, it should always be replaced while the foundation walls and footings are exposed for repair. It's important to also make certain that the gravel bed that surrounds the weeping tile is replaced. Gravel also acts as a secondary drainage system helping to direct water away from your home.
A "PERFECT WEEPING TILE SYSTEM"
While it's important to note that your weeping tile system is an extremely crucial variable in keeping your basement dry, it's not the sole solution to a future dry basement. Certain soils retain water more than others; especially heavy clay soils. This is referred to as "SPL" or Soil Percolation Levels. In thick soil conditions water can get held above the weeping tile system leading to hydrostatic pressure. Hydrostatic pressure exerts force against your foundation walls creating cracks and entries.
In concrete block foundation walls, these cracks can take the form of step cracks. Step cracks follow the mortar lines in between the blocks. Water then enters through the surface of these blocks, often times arriving in the lower course of block, and eventually "pooling" or "ponding" on your basement floor.
In poured concrete foundation walls water can come into the basement in a number of ways. Tie-rod holes, which are used during the forming process to hold the concrete forms level, are common weaknesses in poured style foundation walls. Other weak spots are electrical conduits or other utilities coming through the foundation; as well as furnace exhaust pipes, chimneys etc.
While some of these issues can be resolved from the interior, if there are cracks that have formed in the foundation walls they need to be addressed quickly before they expand and cause further deterioration to the structure. I've seen step cracking continue past the foundation walls and into the brick line, continuing all the way to the roof; two stories up! At this point and over time the home is literally splitting in two. At this stage we we're required to complete underpinning which involves putting a fresh foundation "wall" beneath the existing foundation and stitching everything back together. If you notice cracks, take action quickly. An ounce of prevention is worth a pound of cure!
IN CONCLUSION
If you're being told that a new weeping tile system will make all your water worries go away, consider all of the points above. Determine the nature of the issues as a whole, and determine where the water is really getting in. In our experience, a weeping tile system that has failed invariably leads to other directly related issues that need to be addressed by more than just a new drainage system. All of our services work in combination with one another and are fully designed to solve all below-grade waterproofing, drainage, water table and structural foundation issues by determining their origins from the onset.
6 Step Repair Process:
FREQUENTLY ASKED QUESTIONS:
Our Awards
A warranty is only as meaningful as the company that issues it. We don't simply issue a document, we issue a true guarantee.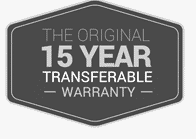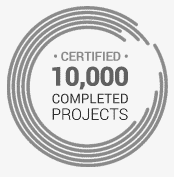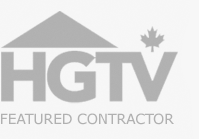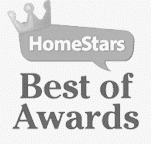 RELATED BLOGS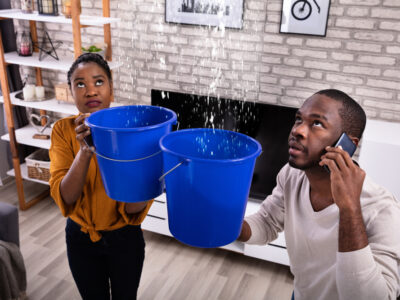 Waterproofing your house is the most important step you can take to protect your structure from water damage and eventual collapse. However, waterproofing is not
read more