Window Enlargements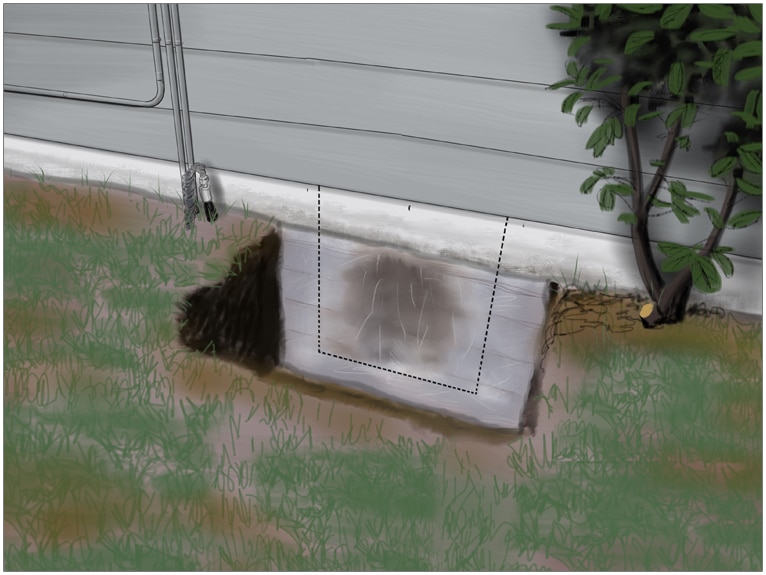 "Do what you say you are going to do, when you say you are going to do it, in the way you said you were going to do it." – Larry Winget
INTRODUCTION
Let there be light! Dark and gloomy; these are words that come to mind when you think of basement space with no natural light. A properly installed basement window can not only bring the outside in, but can also provide a safe exit from your basement in the event of a fire or other emergency. Basement window enlargements or fresh installations can occur at almost any size or dimension, but these projects should be handled by a professional that is familiar with ensuring the above structure is in no way jeopardized by these enlargements. Ignoring important structural elements during basement window installations can be avoided. Keeping the correct installation process in mind, a new basement window enlargement will remain dry and last indefinitely. Here are a few things to consider before calling a contractor.
WINDOW LOCATION
A south facing window will give you year-round light, while an east facing window will give you warm morning light. Also consider what light will be like coming in through the window at different times of the year. Light may be brighter in the winter when there are no leaves on nearby trees, while the rest of the year the light coming through may be limited.
Another factor to consider on the outside of your home prior to choosing the location for a new basement window is drainage. If the grade runs towards the wall that you want to locate your new window on, make certain that this issue is addressed when installing the window well (on the exterior), or consider having the window located somewhere else. More on drainage later. When thinking about where you would like to have the window consider whether the wall you were looking to locate it on is a loadbearing wall or not. A loadbearing wall will be a wall running perpendicular to the floor joists. By locating the window on a loadbearing wall you'll be adding to the cost. A structural engineer can help determine the header or steel lintel size you'll need above the window opening in order to not compromise the wall.
A final consideration is the location of utilities. If water, gas or hydro need to be moved in order to accommodate your new window, costs can escalate.
WINDOW CHOICES
We typically recommend casement windows to our clients because the entire window swings open (casement windows are hinged on one side and crank open). In terms of egress (getting out), you not only have to consider being able to get out through the window, but you have to consider a firefighter with their equipment being able to get in.
Consider installing two windows rather than one large window if you need to keep budget in mind. The larger the window opening the bigger the header and or steel lintel needed above the window.
In terms of materials, vinyl, fiberglass or aluminum windows all have their pros and cons, but in our experience, avoid wooden windows below grade as snow can sometimes drift in and collect in window wells, resulting in weather damage.
WINDOW WELLS
Window well choices can run from the simple – standard run-of-the-mill metal, to prefab concrete walls, all the way to beautiful armour stone garden wells. The key here is the drainage detail. All esthetic implementation should come second to drainage.
Make sure existing gutters and downspouts are clean and that there are no downspouts running water towards your new window well. If need be, have new gutters and downspouts installed to ensure your new window installation (and the remainder of the perimeter of the foundation walls) remains intact.
If you've ever had moisture or flooding problems in this area of your home before, now is the time to call us to make certain that everything is in place from top to bottom and side to side. You want to make sure that your drainage system is working perfectly and that you're not inviting water into the basement of your home through your beautiful new window opening.
On a recent window well project, we were installing a fresh drainage system when we noticed that the builder had left out a 5 foot section of weeping tile because a large boulder was blocking their way. We jackhammered the boulder into manageable pieces and lifted them 9 feet up out of the basement window well. This small 5-foot shortcut was compromising the entire perimeter drainage system of the basement.
Making one of the biggest areas in your home as bright and welcoming as the rest of your home is always a good investment. Should you decide to put in an extra bedroom downstairs or even a basement apartment later on, it can really pay dividends.
If you're a little short on headroom, or play in the NBA and need a little more headspace, click here to learn about basement lowering or underpinning.
DOING IT RIGHT
By doing things right, following the process above to the letter and using the most robust materials possible, we know the repair will last; our 42-year longevity proves that! Our crews take pride in their work and have been with us for decades!
We're old school, and it works.
6 Step Repair Process:
FREQUENTLY ASKED QUESTIONS:
Our Awards
A warranty is only as meaningful as the company that issues it. We don't simply issue a document, we issue a true guarantee.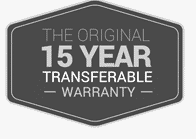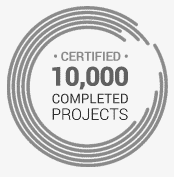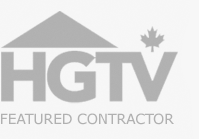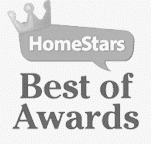 RELATED BLOGS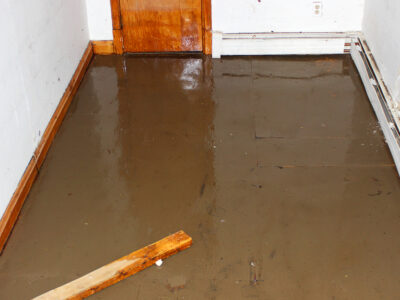 One of the worst things to happen to your basement is a leak. A leak can potentially cause more serious problems or highlight underlying issues,
read more